PSG star players: Angel Di Maria and Thiago Silva's wives expressed anger after both the players were left out for the game via Instagram!
It is not everyday that every player from a football team get to play in all of the matches. Everyone needs opportunity so a player or two need to take rest in matches. But it is sometimes surely offending to be out of the team.
Supporting wives
In the recent UEFA Champions League, Real Madrid and PSG went against each other where Real Madrid won by scoring 3-1. Lost team's two player's partners surely showed some rage after the match. And it was from none other than captain Thiago Silva and midfielder Angel Di Maria's wives who were angry for some reason.
Both players being an important part of a team, are expected to play in the important matches however they were left out to sit in a bench and watch the game. Ladies- Isabele and Jorgelina for sure, couldn't keep quite.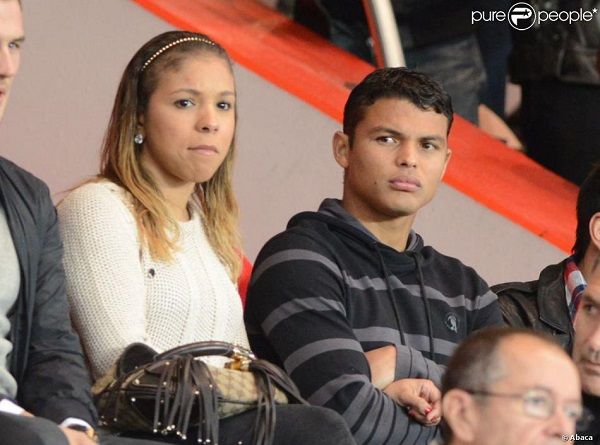 Angel Di Maria's wife Jorgelina wrote in French in her Instagram story:
"Your effort plus your extra work plus your goals plus your assists plus the fact you're in your best form equals a place on the bench."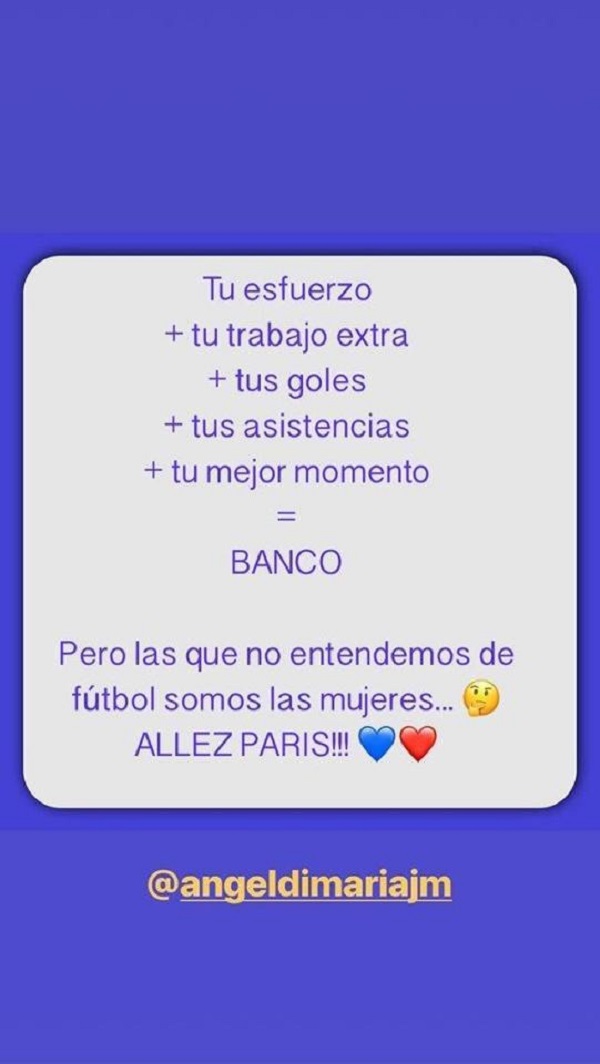 "But apparently it's women who don't understand football. Come on Paris!"
You can feel her anger right through the words.
While Isabele, Thiago's wife, went to social media writing:
"Tactics? What tactics?"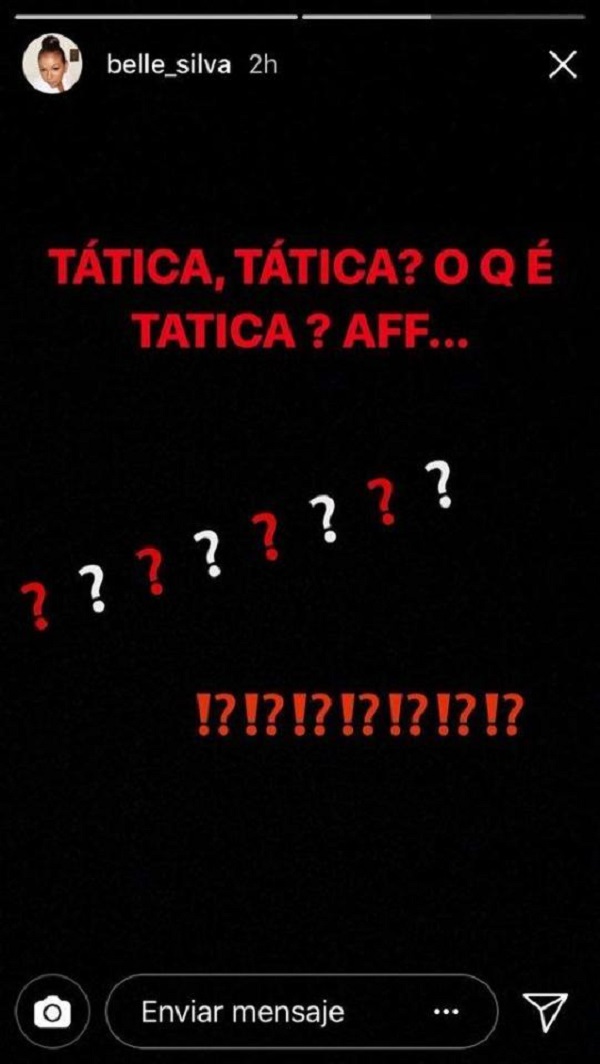 It seemed like the manager, Unai Emery, said something really offending to these ladies. Their anger seemed to double as the team also lost the match.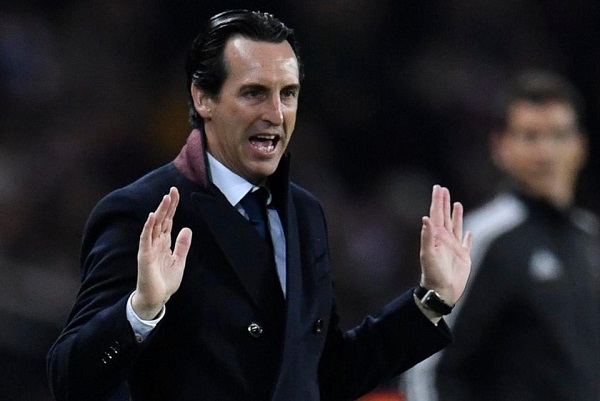 Real Madrid takes the victory over PSG
The match was going good for the French team and was leading the team with one goal but the happiness didn't last long. Soon, the other team scored more goals than PSG. From the PSG team, Adrian Rabiot scored a goal at the 33rd minute of the game. Then after a few moments, viewers were left surprised when the Real Madrid superstar-  Christiano Ronaldo scored with the mysterious spot-kick.
Then again after the 83rd minute of the game, Ronaldo scored another goal taking their lead and finally after a few minutes, the leading team made another goal which was from Marcelo. And this was how the French football team lost to Real Madrid.
Edison Cavani added to the upset list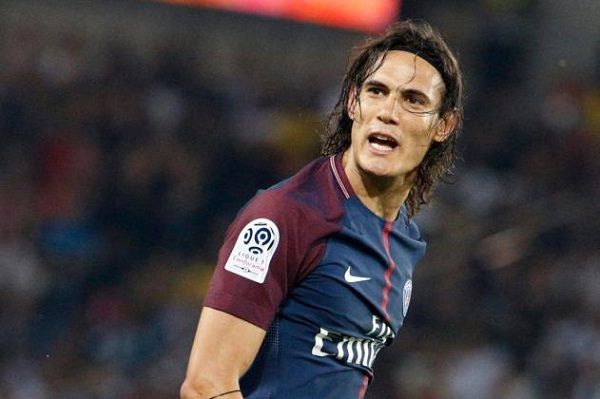 It seems like Unai Emery is trying really hard to upset his fellow star players. After leaving out the two important players to be audience, he also replaced Edison Cavani from the game in the 66th minute when the two footall clbuns were going neck to neck with 1-1 score.
More about Thiago Silva and Angel Di Maria
Thiago Emiliano da Silva, commonly known as Thiago Silva, is a Brazilian professional footballer who plays as a central defender for and captains both Ligue 1 club Paris Saint-Germain and the Brazil national team.
Ángel Di María is an Argentine professional footballer who plays for Ligue 1 club Paris Saint-Germain & the Argentina national team. After winning the Champions League with Real Madrid, he signed for Manchester United in 2014 for a British record £59.7 million but joined PSG a year later for around £44 million. More Bio…