Quaternary Twins: Twins Married Twins, And Their Sons Are Genetically Brothers As Well As Cousins!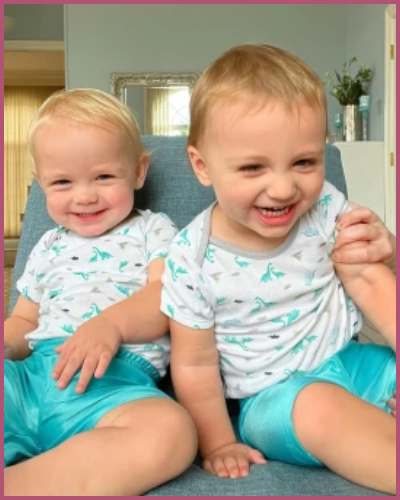 Have you ever heard of the term quaternary twins? So, wondering what it stands?
If two identical sisters married two identical brothers and they both had babies at the same time, they are both genetic brothers and cousins.
Virginia twins sisters Briana and Brittany Deane have similar experiences marrying twins  Josh and Jeremy Salyers with Quaternary Twins babies Jax and Jett.
---
Let us introduce you to quaternary twins, Jax and Jett who are born as a result of the marriage of two identical twins. Learn about their intertwined life.
What are quaternary twins?
Quaternary twins are technically cousins, but they're also genetically brothers. These special babies are born after identical twins got married to one another.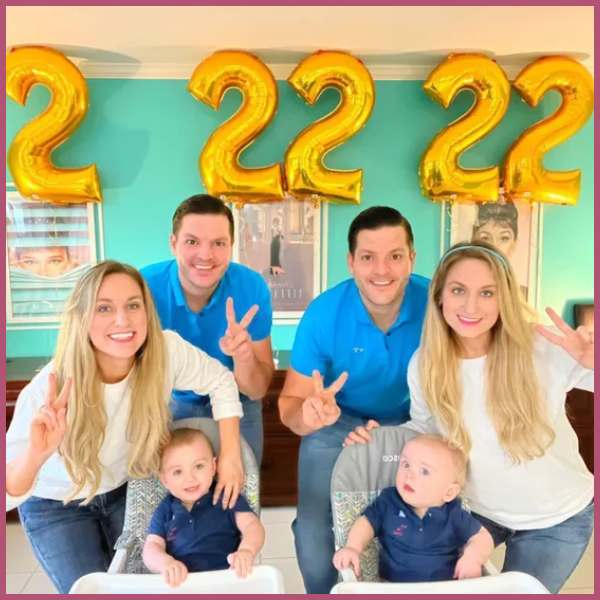 Briana and Brittany Deane, Twins, 35, from Virginia, and twins Josh and Jeremy Salyers are parents to Jax and Jett. The twins are born with an age gap of 4 months and share the same DNA.
Jax and Jett are two sons of a pair of twins who married another set of twins in a joint ceremony. They are genetically brothers but are cousins. The inseparable Virginia twins tied the knot with Jeremy and Josh Salyer and got pregnant around the same time in 2021.
Also, Read Destined? Identical Twins Became Mother Of The First Babies On the Same Day
How are Briana and Brittany Deane raising their quaternary twins?
Brittany and Briana Deane, 35, gave birth to biological siblings, Jax and Jett from fathers Jeremy and Josh Salyers, 38. Now the identical set of couples is raising their kids and decided to give them nurturing through four parents.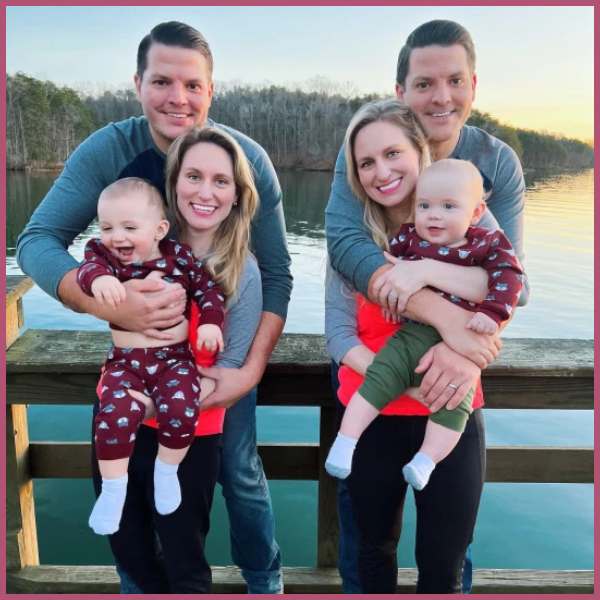 Brittany Deane is mother to baby Jett after marrying Josh while Briana is mum to son Jax with her husband Jeremy. The newborn kids are raised in a unique home environment and their parenting and even the bond they share make them more closely related than average cousins. Mother Brittany said,
"They were born to identical twin parents less than nine months apart. Twins married to twins who both have babies at the same time."
The foursome, two identical sets of twins, shares a home and a bank account. The fathers also share about how they are raising kids when Jeremy confessed,
"I feel like I'm Jett's parent and I think [Josh] feels the same way about Jax. We're raising the kids together so it feels like just one family unit. "
Brittany's son Jett, turned one in January, while Briana's son Jax shared the same birthday in April.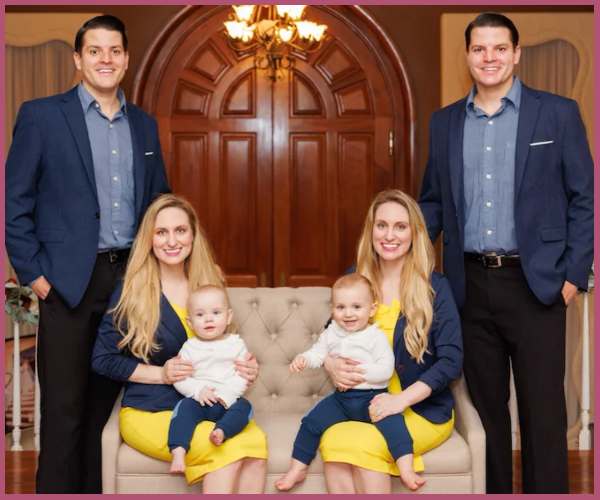 Also, Read Beau Dunn and Husband James Fay Welcomed Twin Babies Via Surrogacy!
Why did the twin sisters choose other twin brothers for marriage?
The twin sisters who grew up in the US state of Delaware were close enough and always wanted to find another twin with whom they can exchange their life with. Brittany and Briana after meeting the twin brothers at the annual Twins Days Festival in Twinsburg, Ohio felt like their lifelong dream come true.
After three years of sparking romance, the couple exchanged romantic vows in the year 2020 when they returned to the event three years later. The couple aka four parents are viral now on social media with the record of becoming one of less than 300 recorded cases of quaternary twins. They believe,
"It seemed like a perfect next step because it really does take a pair of twins to understand the special relationship of twins."
Also, Read Elon Musk Became the Father of Twins With His Executive Shivon Zilis! Who is Shivon Zilis?