Queen Elizabeth II's Casket Adorned With Bouquet Featuring Flowers from her Wedding Day!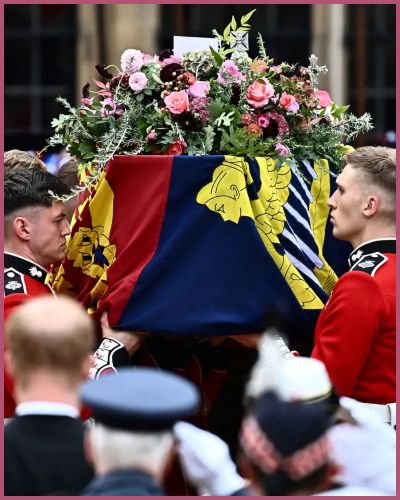 King Charles paid a subtle yet extremely touching tribute to his late mother Queen Elizabeth II.
The new monarch had his mother's wedding flowers kept on top of her casket.
The Queen and Prince Philip tied the knot on November 20, 1947.
---
King Charles III paid a special tribute to Queen Elizabeth II on her funeral day
King Charles III  paid a lovely tribute to mum Queen Elizabeth II by placing her wedding flowers on top of her casket.
On Monday, the royal family tweeted that the king requested the wreath on top of her Majesty's coffin contain special florals with certain meanings. That included flowers from her wedding bouquet that she carried on her wedding day.
The tweet read: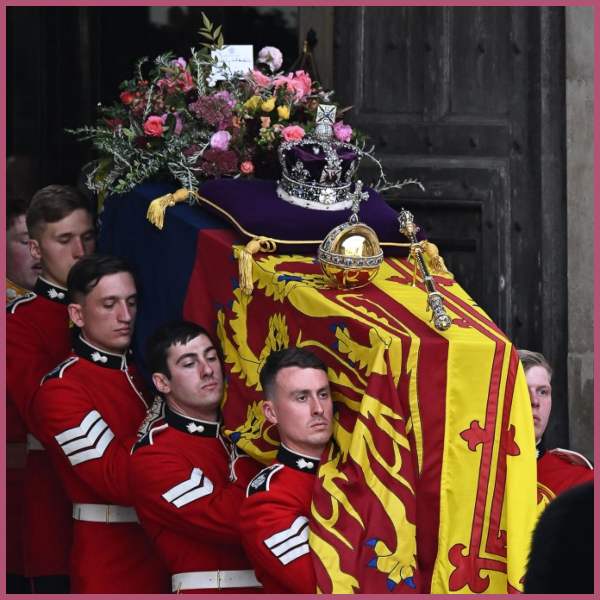 "At The King's request, the wreath contains foliage of Rosemary, English Oak and Myrtle (cut from a plant grown from Myrtle in The Queen's wedding bouquet) and flowers, in shades of gold, pink and deep burgundy, with touches of white, cut from the gardens of Royal Residences,"
As her Majesty's coffin made its final way from Westminster Hall to Westminster Abbey, the wreath, as well as her crown and scepter, were on top of the coffin, according to royal traditions.
Viewers also noticed that there was a farewell note from his Majesty the King that read:
"In loving and devoted memory. Charles R."
Also, Read Princess Anne Opened Up about Mum Queen Elizabeth II's Final Hours Before Her Death!
Prince Philip remained constant support in her Majesty's life
The Queen, then Princess Elizabeth married Prince Philip at Westminster Abbey on November 20, 1947,  when she was only 21.
The wedding of the future Queen was attended by 2,000 people.
On the couple's  anniversary in 1972, her Majesty said:
"If I am asked what I think about family life after 25 years of marriage, I can answer with equal simplicity and conviction, I am for it,"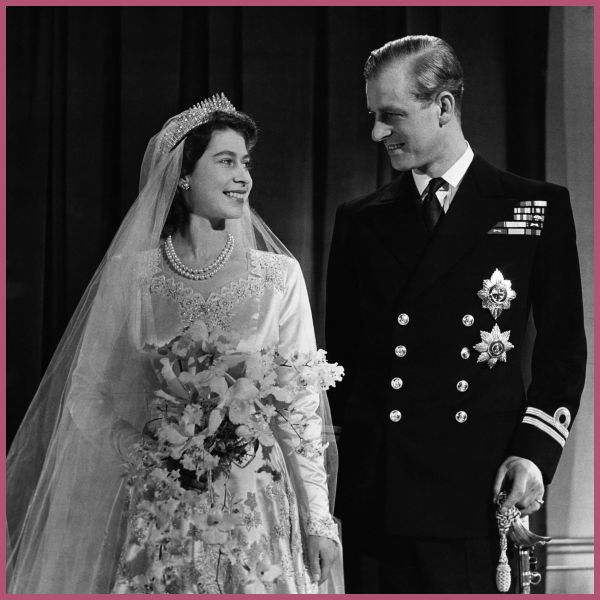 The Duke of Edinburgh also remained her constant support and strength throughout her life.
The couple remained faithful to one another and were married until April 9, 2021, when the prince died at the age of 99 at Windsor Castle.
At the time of Prince Philip's death, Buckingham Palace announced:
"It is with deep sorrow that Her Majesty The Queen has announced the death of her beloved husband, His Royal Highness The Prince Philip, Duke of Edinburgh,"
Every royal family member attended the Queen's funeral. The Princess of Wales made sure her two children, Prince George, and Princess Charlotte were there to pay their last respects to their great-grandmother.
Also, Read See How Prince Louis Comforted His Mom Princess Catherine After The Queen's Death!