Late Queen Elizabeth II Natural Love for Corgis breed! Where are the Dogs now?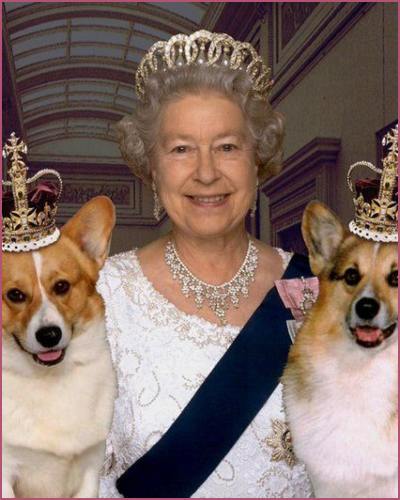 Queen Elizabeth II's beloved Corgis breed will now live with Prince Andrew and Fergie, Duke, and Duchess of York!
The Welsh Corgis breed had been with Her Highness for over six decades and she had breeder many descendants of her dogs.
What happened to her beloved dogs, Sandy and Candy after her demise? The dog breed had been with her for life. 
---
Queen Elizabeth II not only had a food habit but also a pet habit that all of us might be familiar with. If you missed her love for Corgis dogs, better late than never!
After Jam Sandwich Corgis Dog is what the Late Queen Elizabeth treasured the most
If you know Jam Sandwich was the queen's favorite food you must know her love for dogs too. Queen Elizabeth II pampered her dogs like no other but she left them behind which she always feared.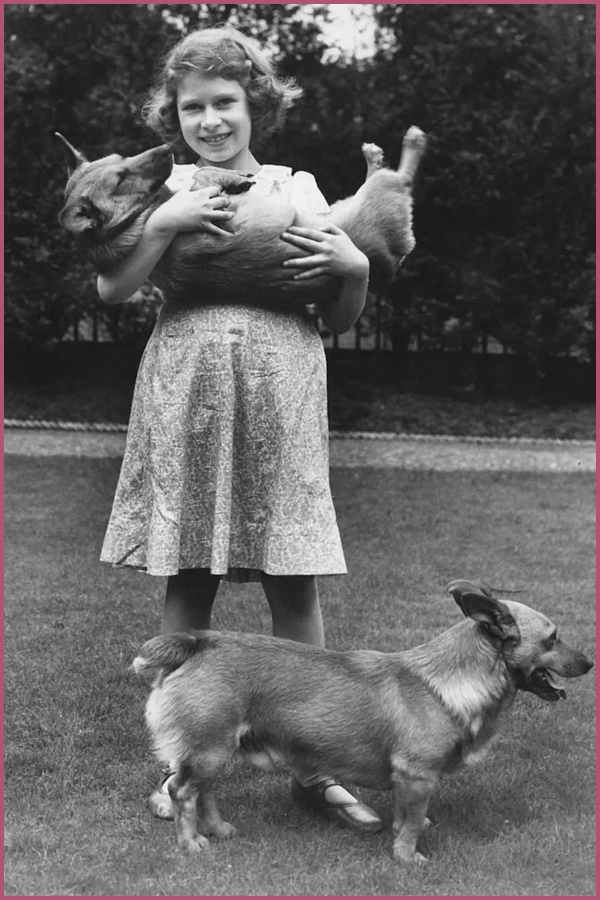 The late Her Majesty Queen Elizabeth II once stopped her habit of breeding Welsh Corgis dogs out of worries that no one will be around if she passed away in 2015.
It turned out she started breeding them in the year 2021, Prince Andrew reached out to his mother with two puppies, Muick and Fergus while his father Prince Philip was in the hospital. But after Fergus dies, Queen received Sandy as her 95th birthday present.
Where will the dogs of Late Monarch, Queen Elizabeth II live?
The late monarch left behind her four dogs, including two corgis, one dorgi named Candy, and a cocker spaniel called Lissy after her peaceful demise at Balmoral at 96.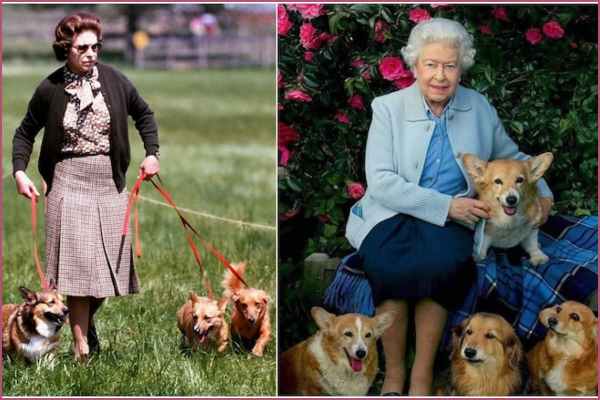 The dogs had been there who make her playful and cope with the grief of her late husband who passed in April 2021. As per the promise, the dogs are now handed over to Prince Andrew and his ex-wife Fergie, Duke, and Duchess of York.
Despite being divorced since 1996, they still live together at Royal Lodge in Windsor and will definitely take good care of the keepsake of their late mother.
Also, Read See How Prince Louis Comforted His Mom Princess Catherine After The Queen's Death!
Unseen Love of Queen for the Corgis Dogs! Names of the royal dogs
Queen Elizabeth at the age of 7 insisted on having a Pembroke Corgis dog at the palace after seeing it in her friend's home in 1993. Likewise, her love for dogs increased when she chose dogs brought by breeder Thelma Gray.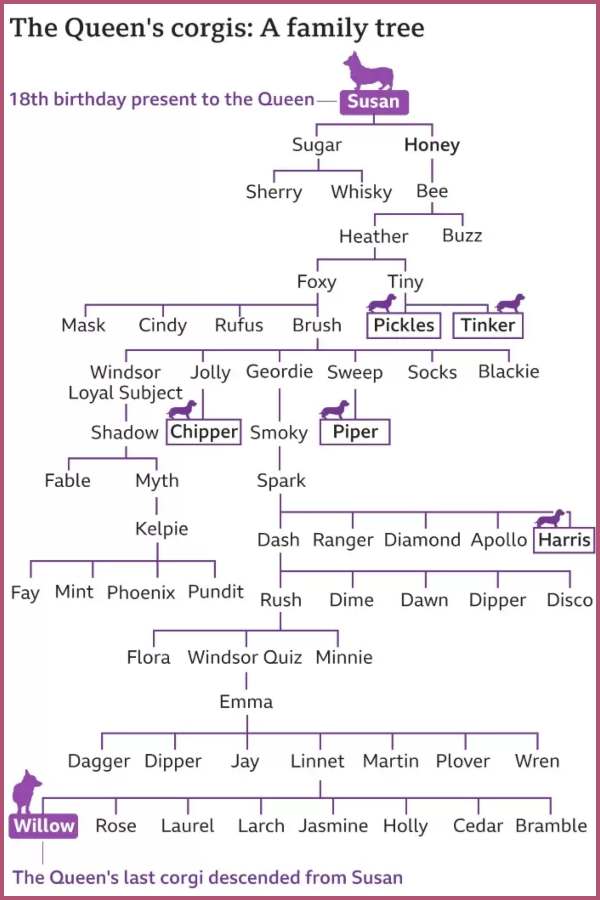 Queen's first dog was a corgi named Rozavel Golden Eagle, who particularly became famous for the new name Dooki. She then had her next puppy Lady Jane a few years following. The next was her favorite puppy of all time, Susan, which Queen had in 1944.