Who is Queen KhaMyra? Know about her age, family, boyfriend, Instagram, TikTok, YouTube and biography
Queen KhaMyra is a teen model. She is also an actress with a huge amount of followers on her Instagram account. She is also a YouTube star with almost 482k subscribers.
KhaMyra has featured on the Rebel Teens Instagram page. She has also walked the runway for various teen brands like Angel Joi and Love Pink Corp.
Also, she was named as one of the models for Young Socialites Clothier at New York Fashion Week 2019. She aspires to become one of the most popular fashion models in the United States.
What is Queen KhaMyra's age?
Queen KhaMyra was born on 22nd June 2006 in the USA. She is from Atlanta, USA. KhaMyra is 14 years old at present. Queen's mother manages her social media account.
Her mother is also on Instagram with the name Boss Lady. On 22nd June 2020, she wished her daughter KhaMyra on her 14th birthday and wrote a sweet message.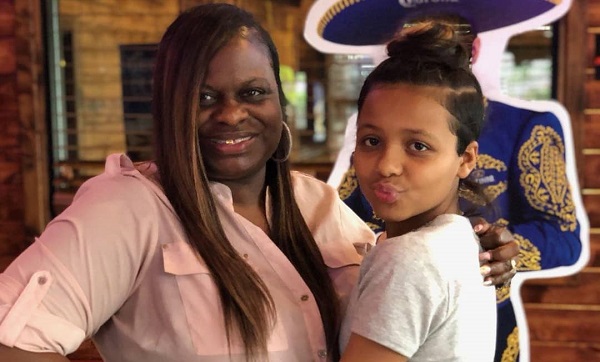 "Screaming Happy Birthday to my baby girl, my only girl, my Bratzipooh , my Lil ???????? Queen????I thank God for you and ask that God continues to Bless you in all areas of your life????????????????"
Also, KhaMyra wished her mother on Mother's Dat and wrote,
"Happy Mother's Day❤️ To a woman who will do anything for her kids????‍????‍????and always make ends met????& I appreciate you mama????????…….I love you so much???? You always put us 1st today ALL about you‼️@queenkhamyramom Happy Mother's Day to All the Mother's❤️‼️"
Also read Who is Laura Deibel? Know about her married life with ex-husband Tim Allen, Tim's second marriage, children, net worth and biography
Who is Queen KhaMyra dating?
Queen KhaMyra is in a relationship with Richboy Troy. They were friends for a while before making their relationship official. He is a skit creator and actor. He is also an Instagram star.
Also, he is a 13 years old who gained fame at a young age. He has around 616.9k followers on his Instagram account. He also has a YouTube channel with 290k followers.
On his YouTube, he makes videos with KhaMyra. He made videos like I Told KhaMyra I Want Her Back and A Future with Her And This Is What She Said, I Took KhaMyra On A Date and many others.
They announced the news of their dating official through Instagram in February 2020. But they broke up in April 2020.
Again on 29th May 2020, they got back together which he uploaded on YouTube. They seem like they are having a good time together. They post about each other on Instagram.
She wished him on Valentines Day with a video of them and wrote,
"Happy Valentines Day????????"
They celebrated Valentine's day together and he gifted her a big soft toy and flower. Previously, KhaMyra was in a relationship with Instagram star Curly Head Monty.
He is a multi-talented dancer, an aspiring model, actor, and social media influencer. Monty has also featured on several dance videos on YouTube.
Queen KhaMyra on Instagram and TikTok
Queen KhaMyra has around 1.3 million followers on her Instagram account. She made her first post on her Instagram on 16th February 2018. She has made around 220 posts on her account. Similarly, she posts with her boyfriend mostly. She makes dance videos. She also makes comedy videos on her account.
Queen KhaMyra has around 332k followers on her TikTok. Likewise, she has 3.9 million likes. She makes funny videos and also dance videos on her TikTok. Her videos get thousands of views.
Also read Who is Akiko Matsuura? Insight on her relationship with ex-boyfriend Charlie Heaton, their children, age, Instagram and more biography
Queen's YouTube presence
Queen KhaMyra has around 481k subscribers on her YouTube channel. She first uploaded her YouTube video Do me and Curlyhead Monty date? on 13th August 2018. It has gained 1.1 million views.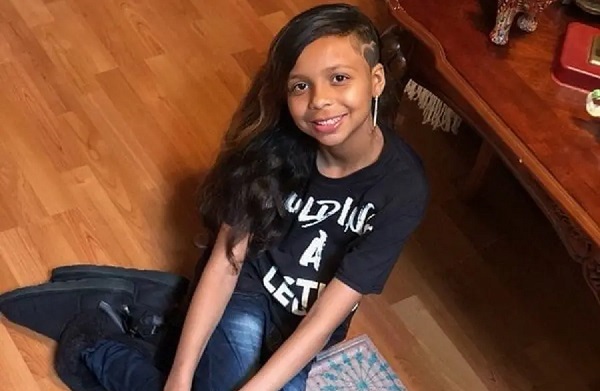 Similarly, she has uploaded videos with Monty. Her other videos are Zaxby's Mukbang, Kiss, Marry or Pass, Clothes Swap W/Curlyhead Monty, StoryTime, Shoe Collection, Spicy V.S. Sweet Challenge, and many others.
Her recent videos are I Like You Prank on Bsf, I dyed my hair, Q&A….(tea spilt) and others. Her videos get thousands of likes.