Queen of Dancehall Spice is expecting a third child! Here Maternity Photoshoot of a Pregnant Dancehall Singer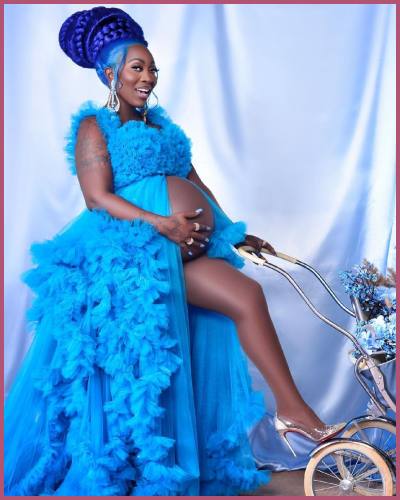 Spice is pregnant, expecting her third child with her boyfriend Khaotic
She is already a mother to two children whom she shared with her ex-fiance Nicholas Lall
The Jamaica dancehall singer, whose real name is Grace Latoya Hamilton, is better recognized by her stage name Spice
---
Love & Hip Hop star Spice is expecting her third child with Hip Hop alum Khaotic
Queen of Dancehall Spice is expanding her family member with her boyfriend Khaotic.
The 40-years old singer, who is already a mother of two, is expecting her third child. On Tuesday, March 14, Spice took to Instagram to share the exciting news that she is pregnant sharing photos of herself from her maternity photoshoot.
She looked radiant, donning a flowing tulle gown in which she proudly flaunts her bare baby bump. Similarly, she styled her indigo-blue hair in an intricate braided updo.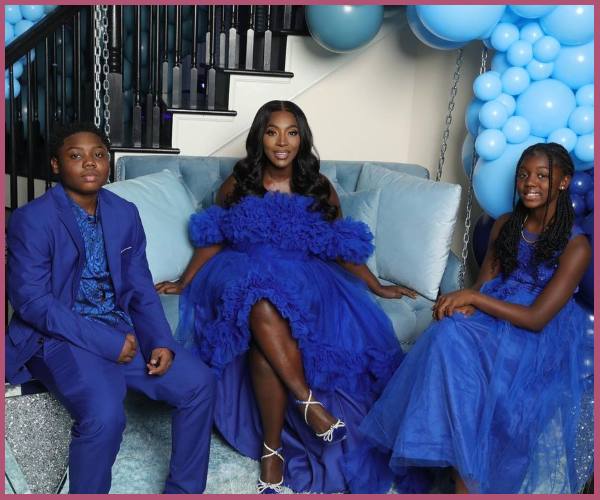 In the first photo of her post, she simply captioned,
"God has been so good to me."
The Jamaican performer, whose real name is Grace Latoya Hamilton, hasn't shared much detail about her upcoming baby including the gender and due date.
However, many believed the singer is expecting a boy after she exhibited her maternity photoshoot in which she picks a blue color dress, flowers, and a backdrop as well.
Also read Model Mara Martin is pregnant, expecting her second baby with fiance Ryan Vandenburg
Spice is already a mother to two children a daughter Nicholatoy, 12, and a son Nicholas, 16, whom she shared with her ex-fiance Nicholas Lall.
Many outpour love and support to Pregnant Spice for her third child.
View this post on Instagram
As soon as she announced her pregnancy via Instagram post, her comment section flooded with congratulatory messages from her loved ones.
Nicki Minaj commented underneath the maternity photo shoot,
"Congratulations mama,"
Fellow Dancehall star Sean Paul also left a comment, writing,
"Congratulations Gracie blessings Pon blessings!!!"
Spice's TV family, Love and Hip Hop penned down,
"Congratulations!" alongside two blue heart emojis.
Hip Hop alum Khaotic admitted he is the father to Spice's upcoming child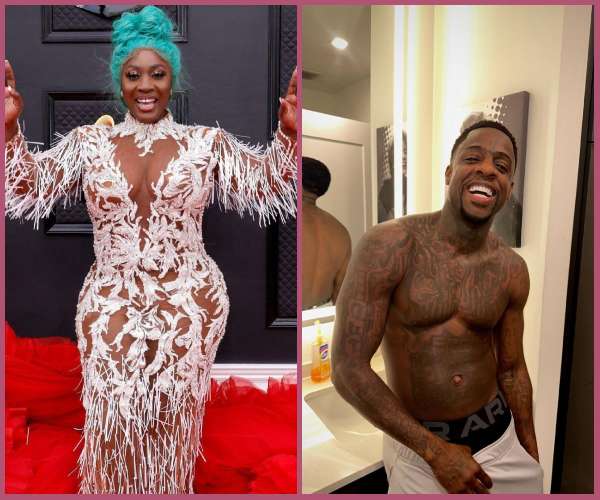 Khaotic recently made an appearance on the pop-culture podcast The Baller Alert Show where he has spoken up about Spice's pregnancy announcement.
When the podcast hosts doubted his claims to be the father of Spice's child, the rapper placed a call to Spice, who on speakerphone exclaimed to the hosts,
"That's my baby daddy, that's mine,"
This is the time, Spice and Khaotic have openly talked about their relationship in public. The Jamaica dancehall singer started dating the 38-years old rapper after her breakup with the American cinematographer Justin Budd.
The former couple dated for two years before they ended their romance in mid-2022.
Also read Not Pregnant! Kourtney Kardashian Rubbishes Rumors of Being Pregnant with Her Fourth Child!