Fans are not Happy with The Queen Of Pop Madonna's new Disturbing TikTok Video!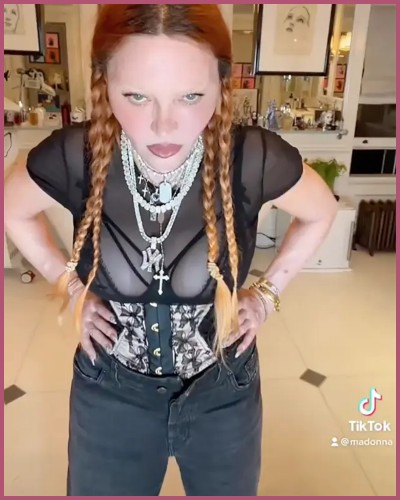 Madonna sparked concern among fans after her latest controversial videos on TikTok.
The Queen of Pop posted a video of her lip-syncing to aggressive song lyrics which was hard for everybody to digest.
Fans showed their disapproval and anger toward the singer in the comment section.
---
Fans are unhappy with Queen of Pop Madonna's ever-growing alarming TikTok videos
Queen of Pop, Madonna's behavior is making all her fans very concerned about her.
Recently,  the singer posted a TikTok video of herself lip-syncing to aggressive song lyrics which did not go all too well with the viewers.
The musical legend, 64, mouthed along the words to Baby Keem's song Vent in the clip and sang:
"Have you ever been punched in your motherf–king face?"

"What you say? Oh, you haven't? Alright, wait."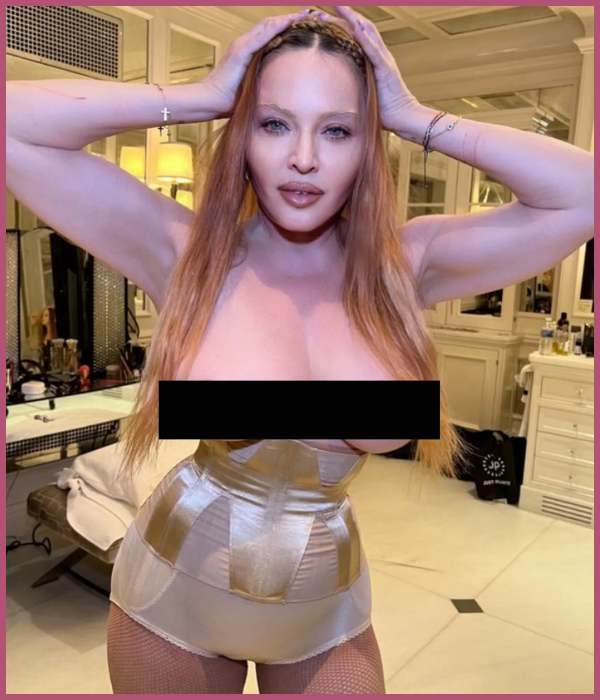 She also shared the video on Instagram on Thursday. One critic slammed the singer in the comments by saying:
"This is just awful! What happened to the real Madonna, the one that you can actually look at and say wow you are beautiful and talented !!! LMAO 🤣."
Another one wrote:
"The Madonna I used to admire was the one on The Immaculate Collection…this  woman has lost all her mind. Time to retire…"
One angry fan wrote:
"You were my idol growing up. I used to love your music and creativity. Please stop with these weird reels! It's getting dark and concerning now."
Also, Read Madonna, 64, share topless pictures as she shows off her bare breasts
Madonna's plastic surgeries have become a serious concern
It wasn't just the lyrics but the singer's appearance also raised many eyebrows.
In the clip, the Material Girl musician appeared with her bleached eyebrows and her weird orange locks styled into four braids.
The Like a Prayer singer wore a black mesh top over a black bra, a black and white corset, black unbuttoned jeans, and many silver chains hanging over her neck.
The Grammy-award winner also had a silver grill on the top of her teeth.
Confused and upset fans slammed the singer for changing her whole appearance which looked very weird.
One  angry follower wrote: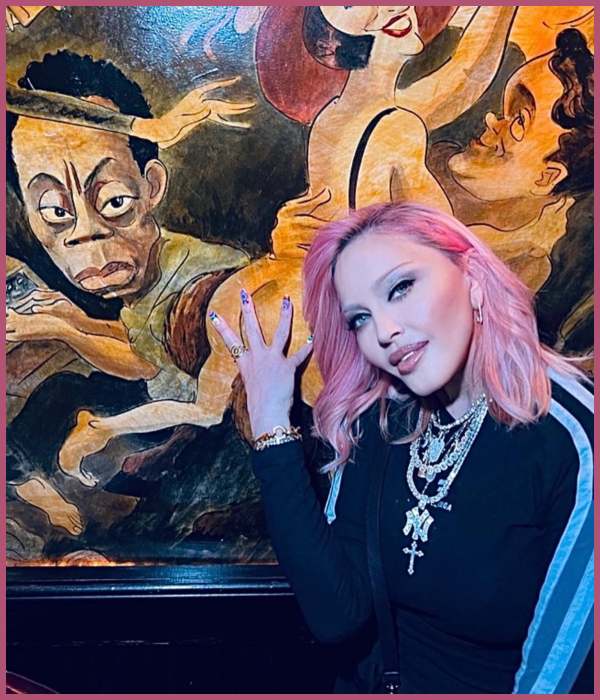 "What happened to you? You  look like Marilyn Manson or something! Don't shave the eyebrows!"
Another felt funny and wrote:
"something went wrong with his lady.."
Over the year, Madonna has been very active on all her social media platforms and has gotten a lot of mixed reviews, mostly negative for her choices of videos.
In October, the singer who's in her late sixties strangely shared that she seemingly came out as gay in a video she posted on TikTok.
Also, fans believe that her changing facial appearances are not normal and that her plastic surgeons have gone too far.
Recently, Cardi B also slammed the icon after she suggested that the rapper's WAP owed sex-positive ethos to her legacy. Cardi went on to call her a disappointment.
Also, Read Is Madonna dating a Much Younger New Toyboy Andrew Darnell, 23?