'Queen Sugar' Actress Dawn Lyen-Gardner!! Is She Engaged Or Single? Also Know What The Actress Has To Say About Female Empowerment On Hollywood
The actress Dawn Lyen-Gardner is best known for her show, Queen Sugar. She has the leading role in the Oprah Winfrey Network drama series, Queen Sugar.
Dawn has also appeared on several episodes of the Netflix series, Luke Cage. More of that with her amazing on-screen performance, she has made a space of her fans' heart. As she is quite secretive about her off-camera life, her fans and followers are more eager to know about her personal life.
Is she engaged to someone or is single? In one of the interview, Dwan talked about the female empowerment in Hollywood. What did she say? Scroll down below to find out the answer.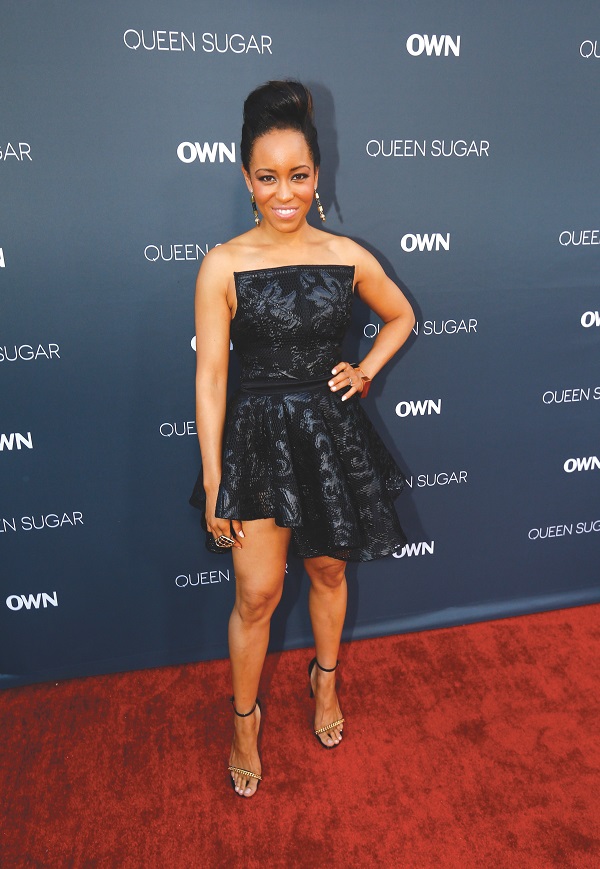 Dwan Lyen-Garden on Female Empowerment & her role in Queen Sugar!!
If you are the fan of Queen Sugar, you may know that Dawn portrays the role of a middle child of three estranged siblings, a sharp and pretty businesswoman. In the show, she appears as a bright, charming and fast-paced life for years in Los Angeles who is miles away from her rural Louisiana beginnings.
On the show, the girl who is overly-ambitious and leaving herself little time to heal seems to keep her past besides.
Moreover, her distant mother sweeps into town. In the interview, she explains:
"I feel like her mother coming is yet another piece of the puzzle, and in a way, it's sort of like she's just continuing to unpack, like literally and figuratively this season,"
Eventually, she added:
 "That's what we're seeing. She is settling here, she has chosen to be here, she is now literally unpacking a new space. And you see her unpacking emotionally, acknowledging that there's so much under the hood that needed a tune-up for a minute."
In the show, viewers will find her role of Charlie doubtful and unsure in the appearance of her conscientious mother (Sharon Lawrence).
Furthermore, in the show, you will also find Charley's business decisions, personal life, and identity as a bi-racial woman. Dawn herself finds very close to the character Charley. Connecting the talk to her show and character, she also gave the sneak peek about the women empowerment. In the talk, she described: 
"I loved this idea that there was this woman before all the armor came on. There was someone before the perfection and before all the structures are in place. And I felt like I know that moment. I felt like a lot of women know that moment. The moment before you have to get yourself armed for the world. And especially if you're in an industry where you're not supposed to be."
You may like to read Khloe Kardashian Shows off her Chic Living Room!! Also Calls Kourtney: Queen of Decor!!
Her words in the talks give meaning as Queen Sugar is also the show from the two female Oprah and Ava DuVernay. After the direction of two episodes of the show, she placed a versatile and talented circle of female directors. In the circle, she also included formidable Julie Dash this season, to bring the show to life.
Dawn explained:
"It's just a dream come true. For years before this project, I had been talking with friends of mine about women in business and about going on set, guest starring on shows, and walking into all-male environments from either the casting room to the actual set, and how normalized you make that, but it has a cost," 
Moreover, she added:
"You feel other-ed, you just do. There isn't necessarily a leaning into your point of view or offering of the woman."
Also read Jenna Cooper uploads a cryptic message on her Instagram about sugar daddies! What could it mean?
Personal life of Dawn-Lyen Gardener
Though being in the media and the spot-light Dawn has never openly spoken up about her personal life. it seems she likes to keep her personal life far from the spotlight and camera. Moreover, on her social media account, she describes Queen Sugar as her family. She has not updated any relationship status to date. Neither she has described herself as married or engaged.
Short bio on Dawn-Lyen Gardner
Dawn-Lyen Gardner is an American actress. People mostly recognize her for her leading role in the Oprah Winfrey Network drama series, 'Queen Sugar'.  More bio…