Queer Eye star, hairdresser Jonathan Van Ness reveals in his new memoir that he is HIV-positive!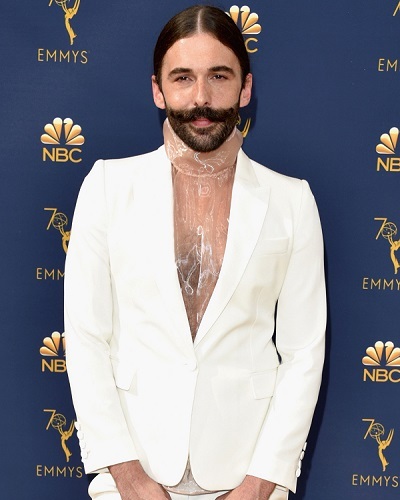 Hairdresser Jonathan Van Ness has come out with a terrible revelation. He has written in his memoir Over The Top: A Raw Journey to Self-love that he has, been tested positive for HIV-positive 7 years back. New York Times has excerpts of his new book.
Jonathan Van Ness and his memoir
The grooming expert Jonathan Van Ness, 32 has released his memoir titled Over The Top: A Raw Journey to Self-love. In this book, he has done a big revelation of his health. He disclosed that he is HIV-positive and the diagnosis came seven years back. He has, been living with that devastating diagnosis ever since.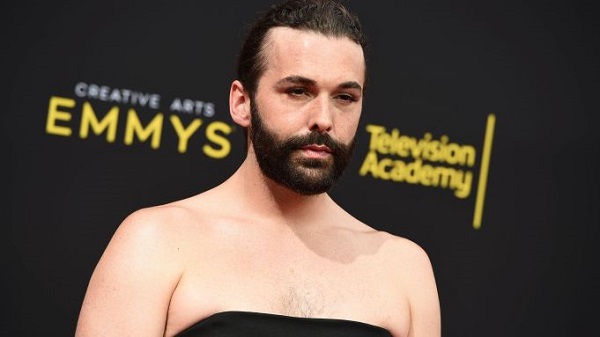 Jonathan says that the doctors diagnosed him with this deadly disease when he was 25. He had fainted when he was working on the hair of a client. When he sought expert medical consultation, he learned that he was HIV-positive. He was explained about it on the next day at Planned Parenthood.
Jonathan Van Ness pens his emotions at the time of the HIV diagnosis
In his book, Jonathan has written how he felt when he came to know that he was HIV-positive. He writes the emotional trauma he went through immediately after his dreaded diagnosis. He writes:
"That day was just as devastating as you would think it would be,"

"I've had nightmares every night for the past three months because I'm scared to be this vulnerable with people,"

"There are issues that need to be talked about."
Jonathan Van Ness tries to remain positive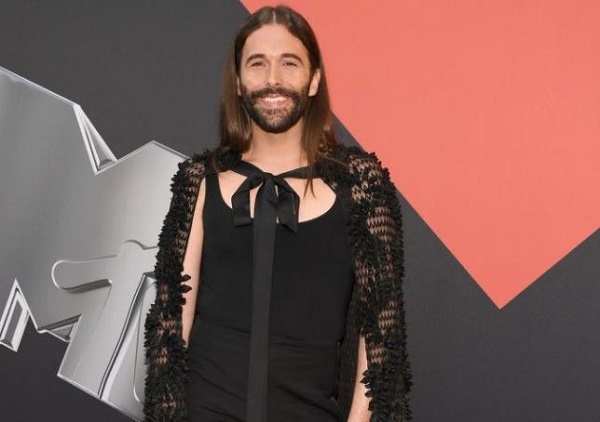 Jonathan picked up courage and decided to concentrate on his work. Soon after, he moved to Los Angeles. He occupied himself in it and kept going. Soon fame touched his feet and he is in a better position now. He also got a web series called Gay of Thrones which was a recap parody of Game of Thrones. Additionally, he got a role in the Queer Eye reboot on Netflix. He worked with Antoni, Karamo Brown, Tan France, and Bobby Berk on the show.
Now, Jonathan calls himself a member of the beautiful HIV positive community. He told The Times:
"When Queer Eye came out, it was really difficult because I was like, 'Do I want to talk about my status?' "
He felt that he need to tell people about his diagnosis.
Jonathan Van Ness and his childhood sexual assault
Jonathan was sexually assaulted by an older boy in a church when he was a boy. He writes in his book:
"For a lot of people who are survivors of sexual assault at a young age, we have a lot of compounded trauma."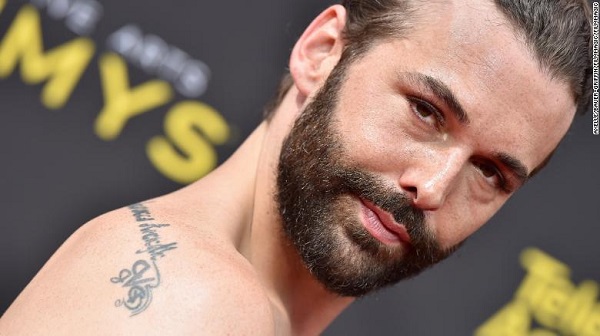 As a teenager, he used to frequent AOL chat rooms and find older men there with whom he would have sex. He indulged in drugs and for cash started selling his body for cash. After he attended the beautician school, he cleared all his old habits and turned sober. He has his beauty career, Web career, and had done a music video with Taylor Swift.
Click to know about Hairstylist Eric Leonardos talks on HIV! Know about his activism and career!
Source: Radar Online