Quentin Tarantino and Wife Daniella are Parents to a Baby Girl!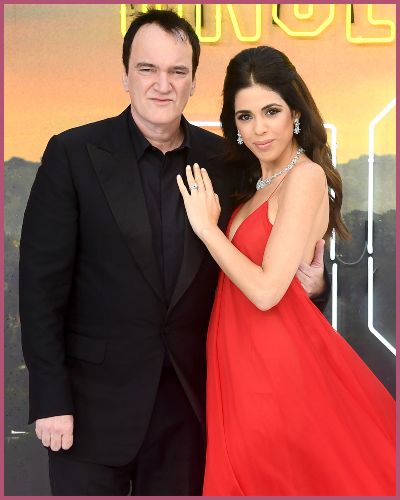 Quentin Tarantino is the father of his second child with his wife Daniella Pick.
The two welcomed their baby daughter together on July 2, 2022.
Stay tuned to know how old his first child is and their marriage details.
---
Quentin Tarantino, 59, and his wife Daniella Pick, 38 recently welcomed their baby daughter on July 2, 2022!
More into Quentin Tarantino's second child
The pregnancy news of the wife of Quentin Tarantino, Daniella Pick broke out in February 2022, they are now parents to the daughter 4 months later in July.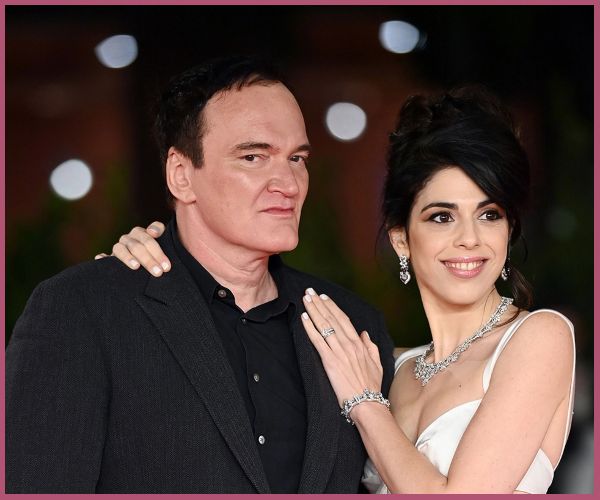 From Dusk till Dawn filmmaker and actor is the father of a baby girl. People also reported their pregnancy saying,
"Daniella and Quentin Tarantino are happy to announce that Daniella gave birth to their baby girl on July 2, 2022, a little sister to Leo, their first child." 
The Once Upon a Time in… Hollywood director, 59, and his Israeli singer/model wife, 38, must be enjoying their new phase of parenthood. From raising one kid to another, and giving a little sister to their firstborn, things must have felt exciting.
When did Quentin Tarantino meet Daniella Pick?
Daniella Pick, the daughter of Israeli singer-songwriter Tzvika Pick, met her Hollywood director husband Quentin Tarantino during his film Inglorious Basterds promotion in 2009.
Then they shares an instant connection, soon started dating, and also got engaged on June 30, 2017. The Pulp Fiction director had an intimate Daniella Pick in Los Angeles on November 28, 2018.
Much in love couple shares a 2-year-old son Leo born on February 22, 2020, in Israel. Quentin is always on duty and also remains open about his daddy's work in his appearance on Jimmy Kimmel Live.
"We almost didn't name him that because people would assume I named him after Leonardo DiCaprio. There's nothing wrong with that, but … he's named after my wife's grandfather, but also because, just in our hearts, he was our little lion."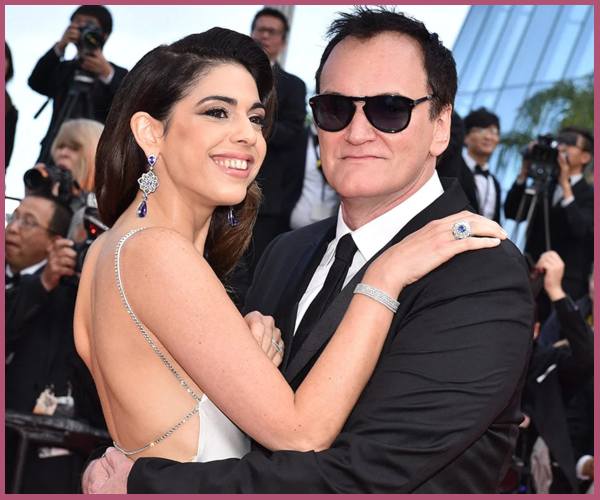 Also, Read Chris Pratt and Katherine Schwarzenegger expecting their second baby together!
A glance at Quentin Tarantino and his Past relationship
Quentin Tarantino has been in romantic relationships with comedians Margaret Cho and Kathy Griffin in the early 1990s. He then dated actress Mira Sorvino from 1995 to 1998.
Quentin Tarantino subsequently dated filmmaker Sofia Coppola from 2003 to 2005 and afterward managed to remain friends since their breakup.
It was after a decade passed on before he find his soul mate with which he now has a family of 4. Who could it be? It's none other than his beloved wife Daniella Pick who renews his vows every day and is leading a forever.
Also, Read Megan Fox's Ex-husband Brian Austin Green Welcomes 1st Baby with Sharna Burgess!