Quentin Tarantino becomes a father for the first time at 56!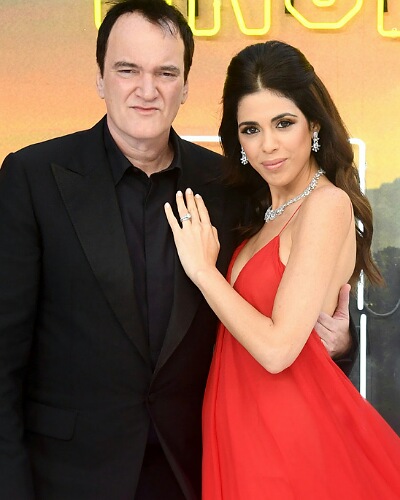 The famous American film director Quentin Tarantino became a father for the first time. He is 56 and his wife Daniella Pick has delivered.
Quentin Tarantino becomes a dad…for the first time
It was a time to rejoice for the first-time father, Quentin Tarantino. His wife Daniella Pick delivered a healthy baby recently, TMZ reports. Quentin currently is aged 56.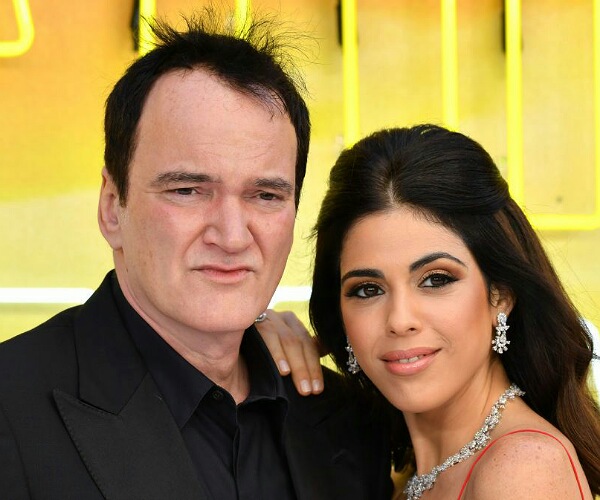 The rep of the director Quentin stated:
"Daniella and Quentin Tarantino are happy to announce the birth of their first child. A baby boy born February 22, 2020."
The delivery in Israel
TMZ has revealed that the birth of the baby took place in Tel-Aviv in Israel. Hence the baby is an Israeli citizen by birth. Besides, Quentin's wife Daniella who is a singer and a model also hails from Israel. Therefore, the couple probably took a flight to Israel prior to the delivery of the baby.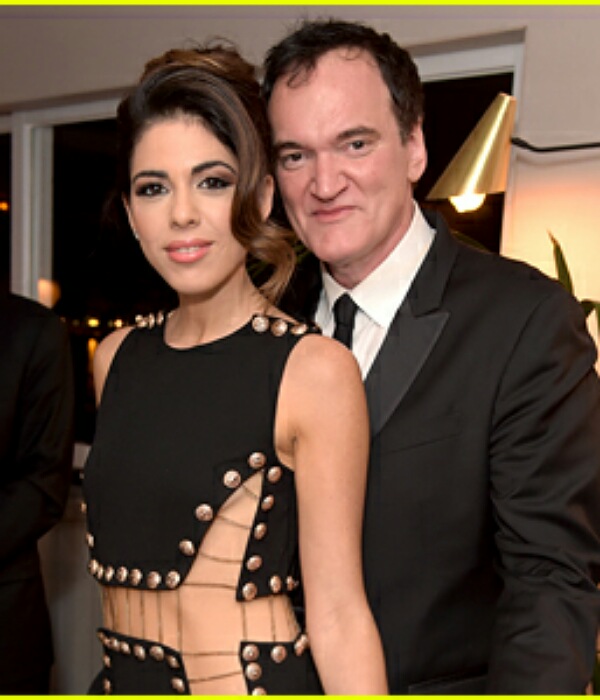 This is Quentin's first child and so is the case for Daniella. Daniella started singing in the 2000s as a duo with Sharona, her sister.
The relationship of the couple
Quentin and Daniella had met more than a decade back in the year 2009. It was a chance meeting on the sets of the production of Inglourious Basterds. Daniella is twenty years younger to Quentin. Her father is music composer Tzvika Pick who started singing in his teens and then never looked back. They had an on and off type of relationship for over eight years.
Quentin proposed to her in June 2017 and the couple wed in 2018 in Los Angeles.
Tel Aviv's Dana Harel had designed the lovely wedding gown for Daniella.
And in August 2019, the couple announced that Daniella is pregnant with their first baby. The couple released a statement which read:
"Daniella and Quentin Tarantino are very delighted to announce that they are expecting a baby," 
Quentin Tarantino: previous relationships
Quentin was dating comedian Margaret Cho in 1992. He briefly had a relationship with another comedian Kathy Griffin. She had said:
"I was dating Quentin Tarantino. It was amazing to be on that set. I literally had three lines,"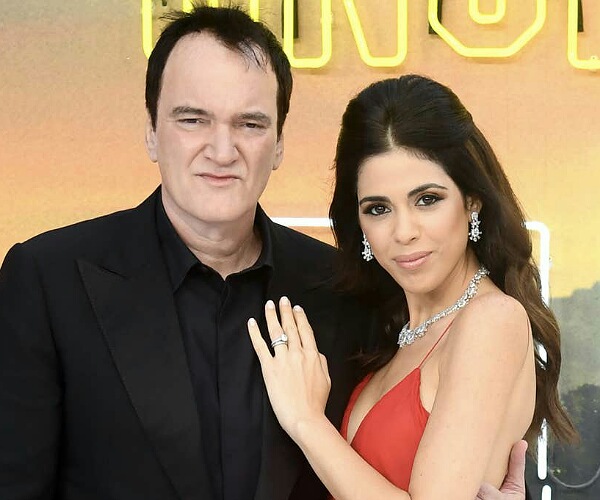 From 1995 to March 1998, Quentin was in a relationship with actress Mira Sorvino. In 1997, she admitted that she and Quentin made an odd couple. She had said:
"Yeah, but how many couples do you know where the two people are exactly alike? Yes, I'm quieter than Quentin. But there aren't too many people who are louder than Quentin."
And after their split, she told People:
"At this point in our lives, we should not be together,"
Sofia Coppola began dating Quentin in 2003 after her split from husband director Spike Jonze.
Short bio on Quentin Tarantino
Quentin Tarantino is an American director, writer, and actor. He is best known for his 1990's crime films Reservoir Dogs, Pulp Fiction, and Jackie Brown. He is also famous for directing the action films Kill Bill Vol. 1, Kill Bill Vol. 2, Inglorious Basterds, and Django Unchained. He is widely considered one of the greatest filmmakers of his generation. More bio…
Source: TMZ, People, Wikipedia