Who is Quintessa Swindell? 5 interesting facts on the non-binary actor Swindell
Quintessa Swindell is a non-binary actor who identifies as gender non-conforming. They are known for playing cisgender character Tabitha Foster in the 2019-2020 series Trinkets. Here are a few interesting facts on the actor.
1) Quintessa Swindell age:
Quintessa Swindell was born on 8th February 1997 in New York USA. They are 23 years old at present. In May 2017, they shared a childhood picture with their beautiful mother. Swindell was an adorable child with bright eyes.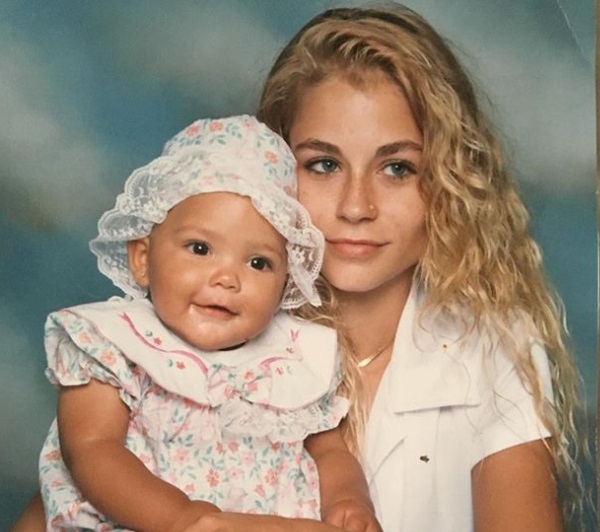 They attended Marymount High School in Los Angeles. After that, they attended Agnes Scott College.
Also read 6 facts you should know about K-pop idol Jungkook look-alike Andrew Alexander's sister, YouTuber Ashley Alexander (Ur Mom Ashley)!
2) Non-binary gender:
Swindell is identified as non-binary and gender non-conforming. Quintessa uses pronouns they/them/theirs. Talking about their gender, they said,
"I feel as though there is an absolute necessity, given the current political climate, to draw focus to the many queer communities that lack representation on television and in film."
They said that due to a lack of proper representation of the community, people trying to explore their identity can be pushed aside. They credit the queer people and moving from small-town made what they are today. Likewise, they played a cisgender character which was way different than their personal self.
Talking about non-binary, they said,
"I think it's important to say that each and every queer and non-binary person is unique, and all of our experiences should be respected and celebrated in that same way. To be non-binary is to explore one's self outside of the bounds of heteronormative society."
3) Quintessa Swindell relationship:
As per Quintessa's interview with Glaad, they revealed that they are dating. As they were exploring their gender identity when they started seeing their current partner. Quintessa revealed to their partner that Quintessa doesn't feel like a girl and was trying to understand their identity.
Swindell's partner was very supportive and welcoming towards their confession. They's partner is a 'male' whose identity is not revealed. Adding, she said that he is a very loving person and was supportive of them from day one. However, they have not disclosed much about their partner.
4) Trinkets:
Quintessa Swindell played the role of Tabitha Foster in the 2019-2020 TV series Trinkets. They have never imagined that they would play a role in Trinkets. In the beginning, they thought, they were not like the character. They revealed,
"When we started filming [the scene], I was like, 'damn, these are still such raw feelings. I still know where this sits in my heart and within my body,'"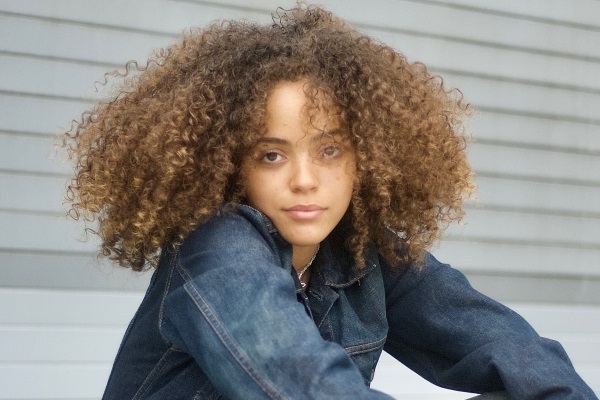 It is a fun and dynamic story about the lives of three very different young women and their experience navigating high school.  Their role is of a popular girl at school, whose life takes a drastic turn when Moe comes back into her life with a newfound friend Elodie.
They used their past high school experiences and found strength in many things that they did not have in the past. Likewise, they felt a sort of connection of their role in the series.
Also read Few Unknown Facts You Did Not Know About Professor Dr. Vaughn Rasberry Dr. Vaughn Rasberry And His Married Life With Tatyana Ali!
5) Quintessa Swindell on Social media:
Quintessa Swindell has around 255k followers on their social media. They share their modeling shots on their account. They first posted on Instagram on 6th April 2015. Similarly, they shared that they walked in Jil Sander Spring/Summer 17.
Swindell also has a Facebook account that is made to support equal rights. On Twitter, they have 76 followers and joined Twitter in February 2017. They tweeted about their TV series Trinkets on their account. Furthermore, they are very active on social media and supports equal rights, and black lives matter and bring awareness to people.