R. Kelly and Fiance Joycelyn Savage child! Is Savage still with Kelly in 2022?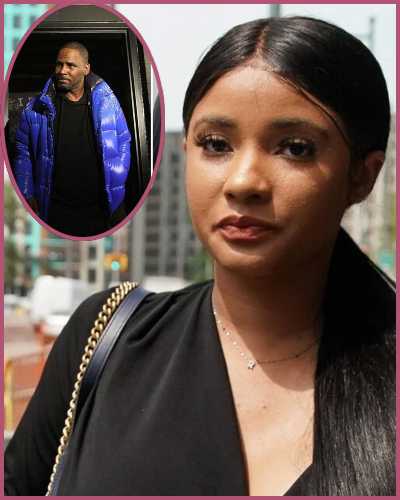 R. Kelly and his fiance Joycelyn Savage are reportedly soon-to-be a parents
Savage is expecting a baby girl, according to the outlets' reports
In June, Savage introduce herself as Robert Kellly's fiancee
---
Is convicted sex trafficker R. Kelly and his victim fiance Joycelyn Savage expecting a baby together?
This month Joycelyn Savage announced the shocking news to the world that she's expecting a baby with the musician R. Kelly. Savage first disclosed the announcement in her short book, Love and Hoy of Robert, which is released on 12 August on Amazon.
In the book, she has written that when she felt sick, she thought she contracted COVID-19 but instead learned "the most amazing news," that she was expecting a baby.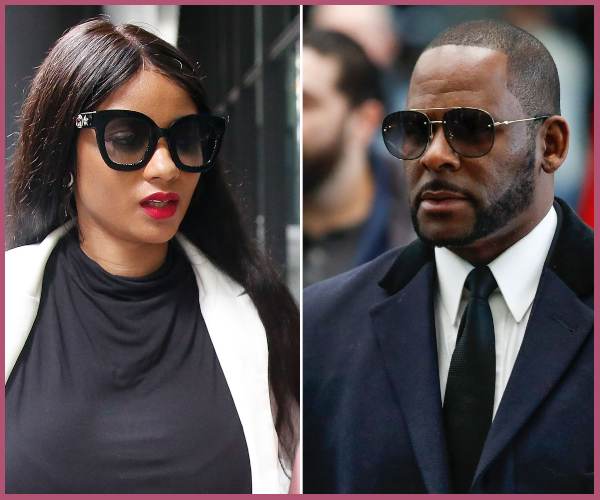 She penned in the book,
"It was a happy day but an incomplete time in my life. Today I am grateful to God for giving me the most precious gift. Robert is extremely excited about the news that I am having a baby and feels sad that Robert will not be able to be here with us,"
Also read "Who is Joycelyn Savage? Engagement details with sex offender R Kelly"
Similarly, the 26-years old singer shared her sonogram picture on her respective IG handle captioning,
"5 months," with a double red heart emoji and hashtags "babygirl" and "rkelly"
According to her post, it appears that she is expecting a baby girl.
Further, Savage exclusively told ET that she's five months pregnant and is having a baby girl. She says,
"I'm very excited,"
View this post on Instagram
Is Joycelyn Savage really pregnant?
Well, R. Kelly's lawyer Jennifer Bonjean has denied the fact that Savage is pregnant.
The same day when Savage's book was released, Bonjean tweeted,
"There is no truth to reports that Joy is releasing a tell-all memoir and she is certainly not pregnant with R Kelly's child. People are just insane. Carry on."
Savage, on the other hand, clarified that before Robert went to jail, Robert and she were doing IVF as she was told at that time that she couldn't have a baby, which his lawyer didn't know.
She told ET,
"When he got sent to prison, we paused on it and I had them freeze my eggs until I was ready. Once his lawyer did find out, she wanted me to have an abortion because she didn't feel that now was the time for me to have a child following the 30-year sentence,"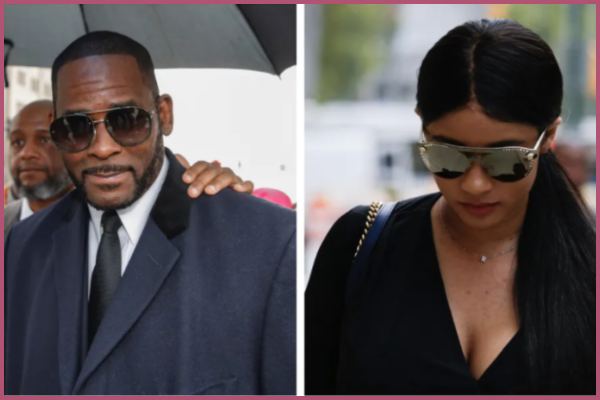 Savaged added,
"Me and Robert wanted to have a child for a long time. He is very happy about it, his lawyer isn't. Once I told her I was keeping my baby, she didn't want me to announce but I wanted to share the news. I've always been there for him even before this new lawyer came into the picture."
Also read "Is the Sex Convit R Kelly Engaged to his Sex Victim Joycelyn Savage?"
Short bio on R. Kelly
R. Kelly is an American singer. Kelly is also a songwriter, producer, and multi-instrumentalist.
He won Grammy Awards for "I Believe I Can Fly" for three times. He is a former member of the 'Public Announcement' R&B group. See more…