Rachel Bloom, "Crazy Ex-Girlfriend" announces pregnancy after winning an Emmy!!
Congratulations are on their way after the "Crazy Ex-Girlfriend", Rachel Bloom surprised us with her pregnancy with How I Met Your Mother writer and producer Dan Gregor.
Bloom receives an Emmy and announces pregnancy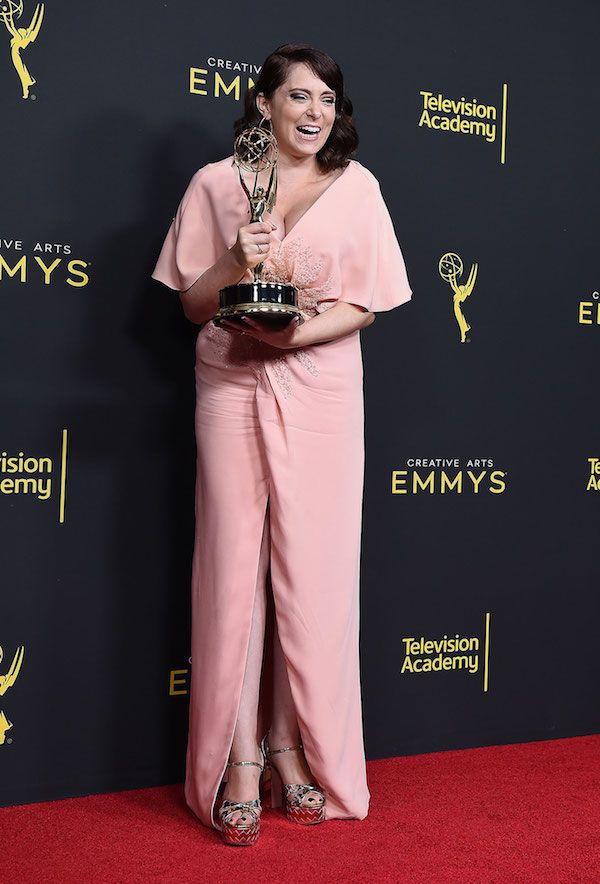 Rachel Bloom portrayed the character Rebbecca Bunch on the CBS show "Crazy Ex-Girlfriend" which ended earlier this year. She also took home her first-ever Emmys for the show with Original Music and lyrics at the 2019 creative Emmys on Saturday, September 15 for the show's tune 'Antidepressants are so not a big deal'.
Rachel was flaunting her cinched pale pink split up wrap gown with textured detailing in the center at the Emmys. The pale pink surely compliments her and no doubt she looked gorgeous. "This is my first Emmy and I'm so happy! It's really cool!" she said gleefully to the press.
This was Bloom's sixth Emmy nomination in total, including two previous nods for the outstanding original main title theme music for the show and one for her involvement in the animated series Robot Chicken, back in 2015.
Rachel and her thoughts  on her first pregnancy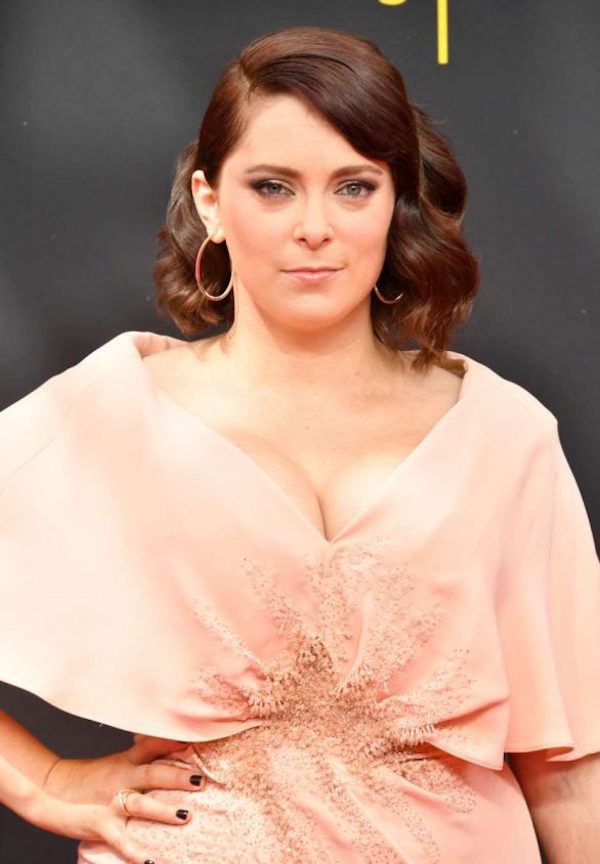 After winning the Emmys award, the 32-year-old went backstage to answer questions from the press and took the opportunity to announce her pregnancy there. This is Bloom's first pregnancy after her marriage with husband Dan Gregor who she married in 2015 after six years of dating. The actress and singer-songwriter originally had plans to share the joyous news with her fans through her Instagram.
In the interview with the press backstage, she casually revealed,
"I mean, also this…I'm pregnant! so, that's what's next for me.

I might as well do it at an Emmys press conference, right? I was going to post an Instagram, but yeah! I'm three months pregnant.

I get to tell my child she was with me when this happened which is really f**king cool."
Aww, Rachel is excited as much as, we care for her. We congratulate Rachel Bloom and Dan Gregor on their first child. One fan shared her happiness over the news by commenting
"So excited and happy for Rachel Bloom :)!!! Saw her perform live in London in June and she is turly an epic, hilarious human being who I feel has done so much to destigmatize stereotypes around mental health through CrazyXGF and her songs."
A short Bio on Rachel Bloom
Rachel Bloom was born on April 3, 1987, as Rachel Leah Bloom. She grew up at Loz Angeles, California of the United States. Rachel's father and mother's name is Alan Bloom and Shelli.  She comes from a Jewish background. She is an actress, comedian, and singer by profession.
She gained international recognition with her role as Rebecca in "Crazy Ex-Girlfriend". She also won awards like Best Actress within Golden Globe Awards, Critics Choice Television Award for Best Actress in a comedy series. She also created the Hugo Award-nominated music video "Fuck me, Ray Bradbury".She is currently married to Dan Gregor, her boyfriend of six years. Online resources tell us that Rachel has an estimated net worth of around $2 million.
source: Buzzfeed