Rachel Bradshaw married fiance Chase Lybbert almost a year after their engagement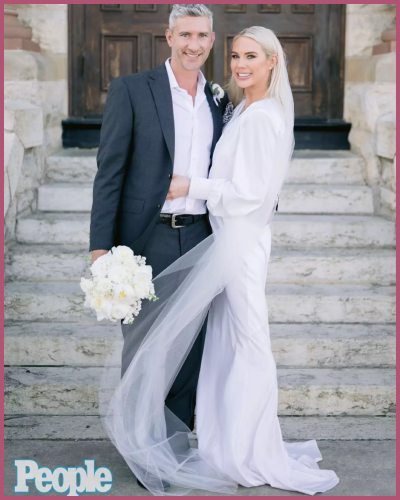 Rachel Bradshaw and Chase Lybbert are now a married couple
The two exchanged vows on Saturday, March 25, at the Denton Country Club in Texas with 300 guests in attendance
The marriage news comes almost a year after their engagement
---
Rachel Bradshaw and Chase Lybbert are married
Terry Bradshaw's daughter Rachel Bradshaw is now married! The daughter of former pro football player and FOX cohost Terry Bradshaw, 35, tied the knot to her fiance Chase Lybbert on Saturday, March 25.
The wedding ceremony took place at the Denton Country Club in Texas with 300 guests in attendance. The Bradshaw Bunch star confirmed her wedding to PEOPLE, stating,
"I'm marrying my childhood friend. Our families are so close. And solidifying that is so special, really, for all of us. Our moms have been trying to hook us up for over a decade, so this is the best day ever for them, and us! It's just so much love and warmth."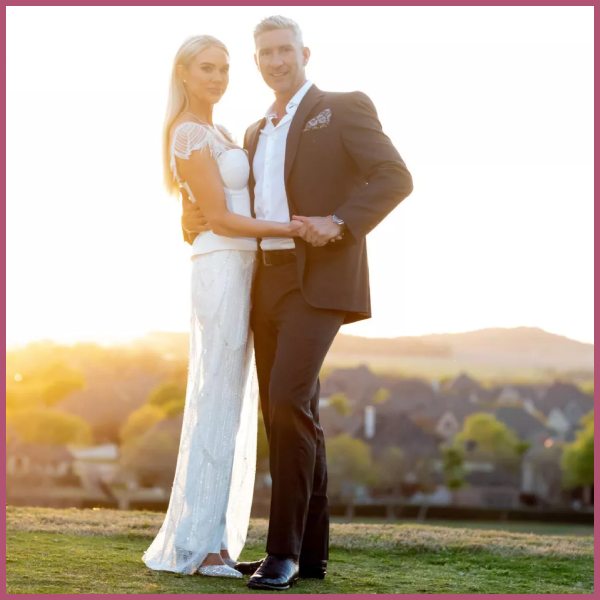 She continued gushing about their big day,
"We are not doing a traditional ceremony. I didn't want to deal with anything traditional. This is my second wedding, and I was like, 'Let's just have a big party'. Basically a reception, but it just was way more us."
Also read The Bradshaw Bunch star Rachel Bradshaw announce engagement to her boyfriend
This is her second marriage, she previously married former Tennessee Titans player Rob Bironas, who died in a car crash in 2014.
Wedding attires
The bride opted for two dresses for her big day. Rachel first wore an Olia Zhivago gown, a couture bridal designer based in Nashville, Tennessee, for the ceremony and later changed into a custom jumpsuit for the after-party.
She completed her look with a pair of "epic" cowboy boots with the couple's names and wedding date on them. Similarly, she is accessorized with a bejeweled corset and a detachable Swarovski crystal train, which is tied around the waist.
Why did Rachel and Chase choose the Denton Country club for their wedding?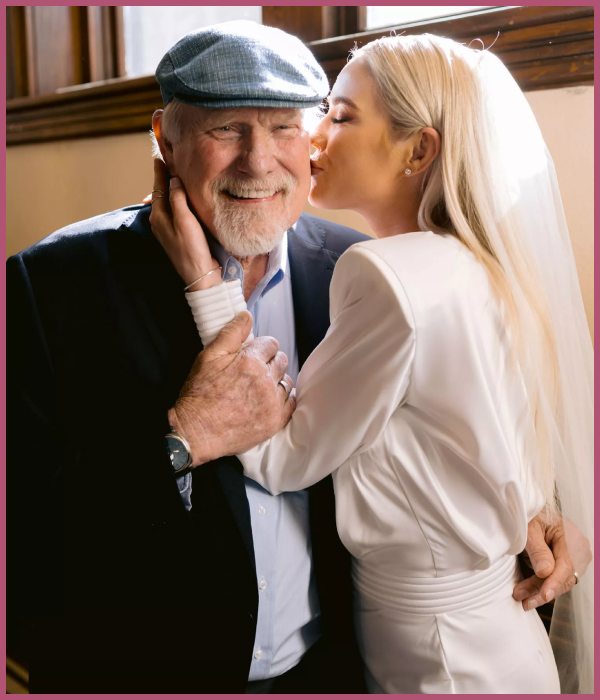 In an interview with PEOPLE, Rachel revealed to tie the knot at the historical Courthouse-on-the-Square Museum has a special meaning for the couple and their families.
She explained it is the place where their relationship began and Lybbert's parents were married there too. Bradshaw said,
"Our parents' parents have been members for generations, and we are members. And on the day that I saw him and I fell in love with him was June 28th, 2021."
Also read Who is Terry Bradshaw married to after three failed marriage? Know about his marriage history and children
"I was sitting at the country club with my girlfriend Erin, drinking wine, and at a corner table. So we just fell in love there, met there. His parents were both married there. So I was like, 'You know what? We got to do it at the country club.' It's just so meant to be."
Further, the newlywed couple is planning to have their honeymoon in Italy in May this year.
Rachel has no problem starting a family following their wedding
In a 2022 interview with E! News, Rachel shares her hope to start a family after her wedding to Chase. She said at the time,
"If we had one, I'd be totally fine. I'll give us a whole year to be married, do our thing, and then just leave it up to the man above."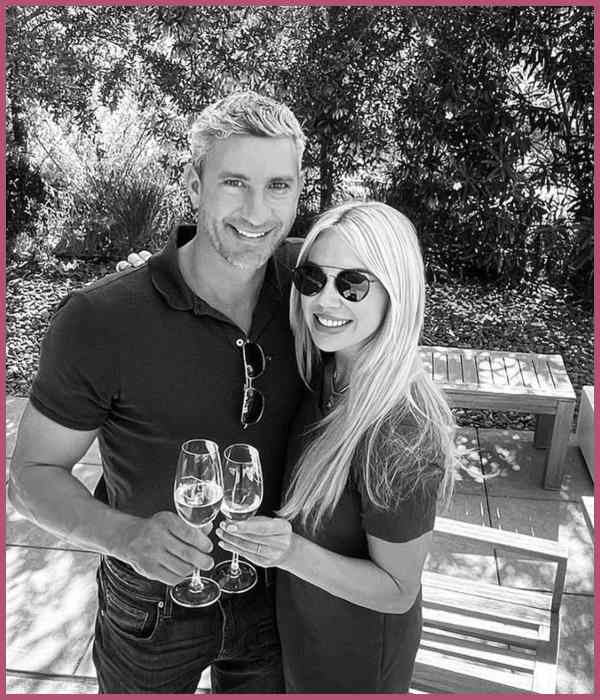 She then went on to quip that it's okay to have a football team of her own as well, clarifying,
" We're at the point where we've both been through so much in our lives, we're just glad to be here and getting married to the love of our life."

"Whenever that happens, wonderful. I've never had this mindset ever so it's kind of crazy talking about it, but you just appreciate life so much more when you've been through a lot and then it's finally happening for you."
Also read The NFL ex-quaterback star Terry Bradshaw surprises everyone by singing Fly Eagles Fly out loud!
Short bio on Rachel Bradshaw
Rachel Bradshaw is an American Country Music Artist and Celebrity Daughter. Additionally, she gained immediate hype after singing the National Anthem at the opening of a Seattle Seahawks-Dallas Cowboys game in 2019.
Furthermore, she is best known as the daughter of the famous former professional football player and actor, Terry Bradshaw and his third ex-spouse, Charlotte Hopkins. See more…