Is Rachel Riley marrying her boyfriend Pasha Kovalev? Or is it just a rumor
There was some buzz that TV presenter Rachel Riley will be walking down the aisle soon. It was said that she is likely to be engaged too. So what is the truth? Let us find out?
Rachel Riley Wedding?
There were some rumors that Rachel Riley would marry her Russian boyfriend Pasha Kovalev soon. The two were dancing partners on the show Strictly Come Dancing around five years ago. These rumors started floating when Rachel had uploaded a picture of herself holding a bouquet at a friend's wedding.
Rachel Riley dispels the rumors
Rachel Riley, 33 who is a Math graduate from Oxford denied that she and Pasha were going to get married anytime soon. She stated that she is in no haste to wed Pasha, 39 who is a professional dancer. She said:
"I'm in love and I feel settled. I don't think I need the pressure of marriage. I don't need to worry about whether Pasha has done the dishes or whether he's taking ages to get ready in the morning."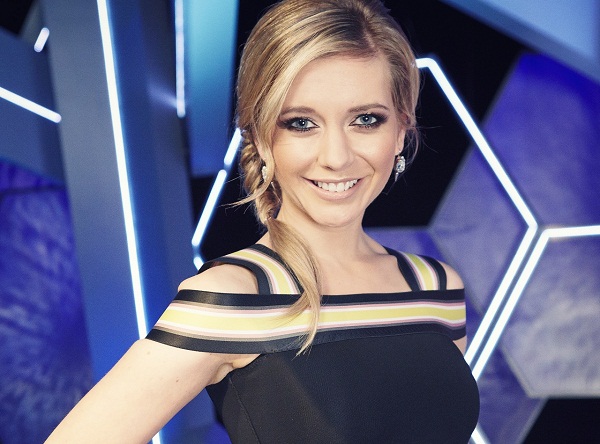 She added:
"I don't feel the need to do it again. If I'm with someone and I'm happy, that's enough. I don't see myself with or without children – whatever will be, will be."
You may like to read Strictly Come Dancing star Giovanni Pernice uses social media to express his intense love for his girlfriend, Ashley Roberts!
Rachel Riley and Pasha-the relationship timeline
Rachel who is an Essex native was married to James Gilbert but the couple split after 16 months of marriage. She took part in the show Strictly Come Dancing and met Pasha who was her dance partner on the show in the year 2013. They began dating and their love runs deep. Rachel is so committed in this relationship that she has started to learn the Russian language.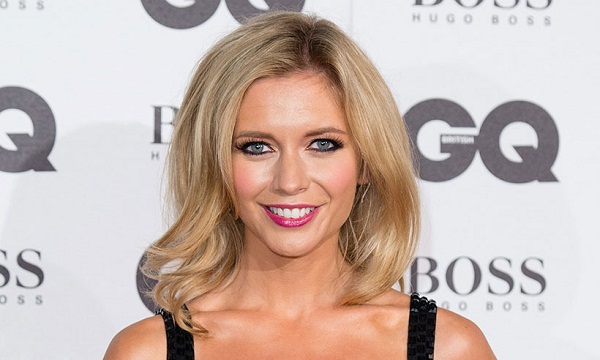 She said:
"I learned the Cyrillic alphabet first and I've got this little app that I do every day so Pasha's being forced to listen to my pronunciation. Russian is not as inaccessible as you'd think, and it's given me a good insight into why he constructs certain sentences which can sometimes sound a little odd."
Rachel Riley and her feelings of insecurity
Rachel loves Pasha immensely that she is nervous and feels insecure when she watches Pasha dancing with some other celebrity on the dance show. She prefers not to watch the show to avoid such feelings. She keeps herself busy with other things when the show airs on TV. She said:
"It's kind of left its mark. It just makes me feel nervous – so I make myself busy when it's on. I leave Pasha to it!"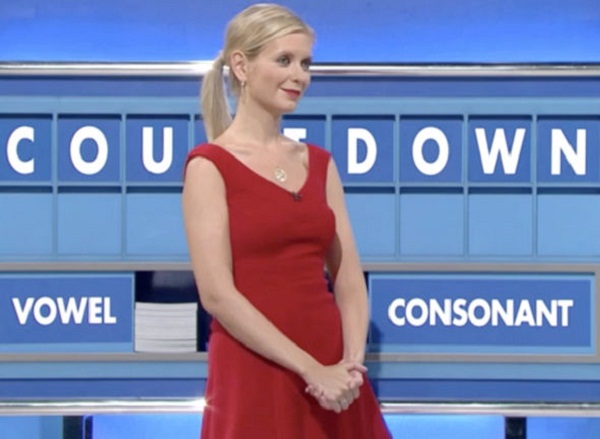 Pasha is on the show now with Ashley Roberts of Pussycat Dolls fame. Rachel has been the host of the show Countdown for the last 10 years after she took over the reins of the show from Carol Vorderman. She had said recently:
"We've just filmed my ten-year anniversary, which will be broadcast next year." 
She still enjoys the show and feels that it is a lot of fun.
Also read First lady of San Francisco, Kimberly Guilfoyle's high profile marriage affair and grand career! See her Net Worth! Rumors of her relationship with Anthony Scaramucci
Credit: Express UK