Radio 1's Rickie Haywood-Williams is Father to Baby Son Cruz Nirvana!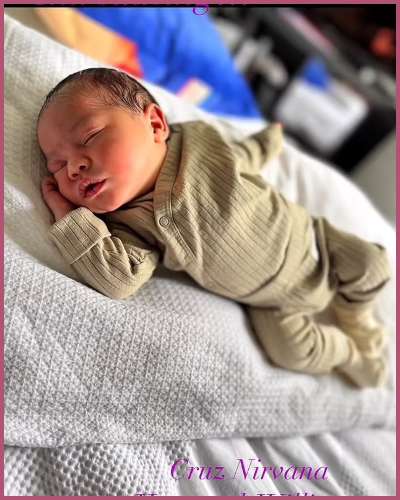 Radio 1 star Rickie Haywood-Williams has welcomed a baby son named Cruz Nirvana.
The British DJ is father to a baby son with his girlfriend Natalie Harman. 
Learn about the relationship and kids of Rickie and Natalie Harman.
---
Bang on the Money cast Rickie Haywood-Williams, 41 is dad to newborn son Cruz Nirvana!
Who is Cruz Nirvana Haywood-Williams? Congratulations to Rickie and Natalie for welcoming a son
Cruz Nirvana Haywood-Williams is the second born of Kiss FM presenter Rickie and his beau Natalie Harman. He was born in August 2022 while his parents announced the happy news in September with a sweet caption alongside his sweet snaps,
"Earlier this week our family welcomed our beautiful blessing into the world. Born weighing 7.1lbs at the special time of 4.44 am (the number of the guardian angel) our baby boy arrived to us safe and sound at the grace of God who kept both Mum and baby in his light throughout."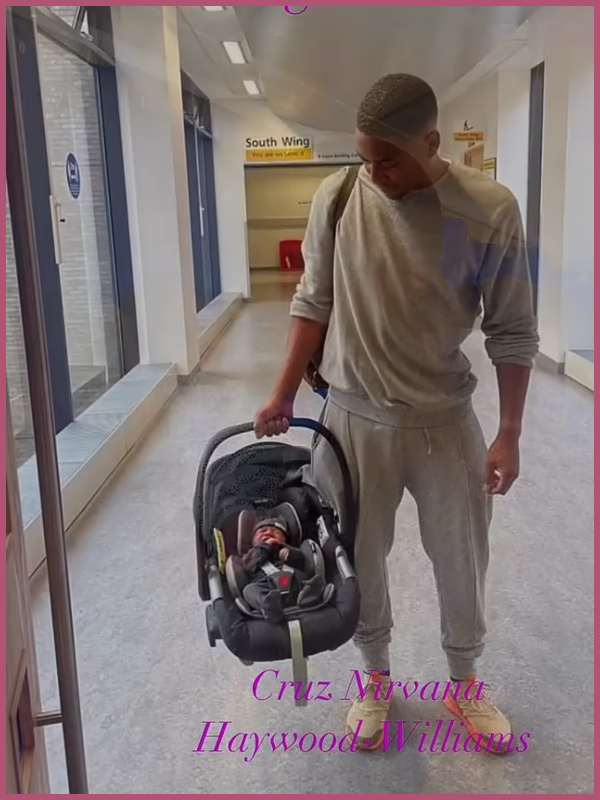 Rickie Haywood-Williams also shared some adorable pictures of his family. After expanding their family they received many congratulatory messages.
The co-host Charlie Hedges also is excited as her friend welcomes a son, which she cites as a little prince, shortly after she becomes a mom to a daughter, Summer-Rose. Also, Melvin Odoom wished him for being blessed with a baby boy saying,
" So happy for you guys can't wait to meet little man … and powerful name!"
Another famous friend of Rickie, fitness coach Joe Wicks also took a moment to celebrate the baby's arrival news writing,
" Mate this is so beautiful congratulations. What a wonderful happy loving family . God bless you all."
Also, Read Geordie Shore's Aaron Chalmers welcomes 3rd child with girlfriend
How many Kids do Natalie Harman and Rickie have?
The British DJ recalls his soulmate Natalie and his two daughters, Lola and Dusty while sharing the happy news, He then thus continued on Instagram saying,
"My soulmate Nat and our girls Lola and Dusty would love to introduce you all to our little Rockstar – Cruz Nirvana Haywood-Williams."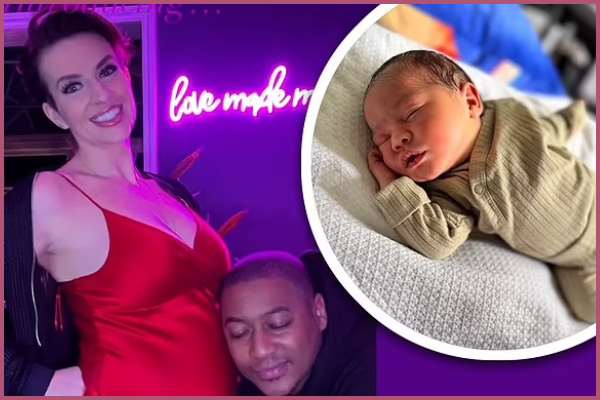 Talking about the kids of two, Rickie and Natalie already share one child. Their firstborn child is a daughter named Lola, who was born in 2013.
Also, Read US Soccer players Zach Ertz and Julie Ertz are Parents to a Baby Boy!
Who is Rickie Haywood-Williams?
Rickie Haywood-Williams is a former radio host winning Silver at the Sony Radio Academy Awards 2009 for Best Breakfast Show. He co-hosted The Kiss 100 Breakfast show with Melvin Odoom.
In addition, Rickie filmed a BBC Three documentary, My Weapon is My Dog, and also presented The Hook Up on MySpace with Melvin.
Also, Read Canadian actor Greyston Holt welcomed a Baby with his Girlfriend Cristina Rosado!