A Rainbow Baby! John Legend and Chrissy Teigen Welcome a Baby Two Years after a Pregnancy Loss!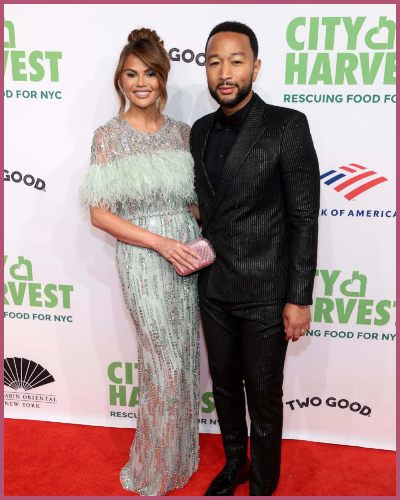 John Legend and Chrissy Teigen welcomed a baby on Friday.
The good news comes nearly two years after the couple suffered a pregnancy loss.
John and Chrissy are already proud parents to Luna and Miles.
---
John Legend and Chrissy Teigen are parents again
Congratulations are in order to John Legend and Chrissy Teigen who recently welcomed their rainbow baby.
Now with the new baby, the couple's family got bigger and is a family of 5.
The baby arrived on Friday, January 13. Legend himself confirmed the news after a few moments.
The All of Me singer was at a private concert where he said Chrissy gave birth to "the little baby this morning."
The 43-year-old said, "What a blessed day,"
The singer said that despite not getting enough sleep and spending a lot of time in the hospital, he felt energized.
Those who were present at the concert immediately rushed to social media to share the good news.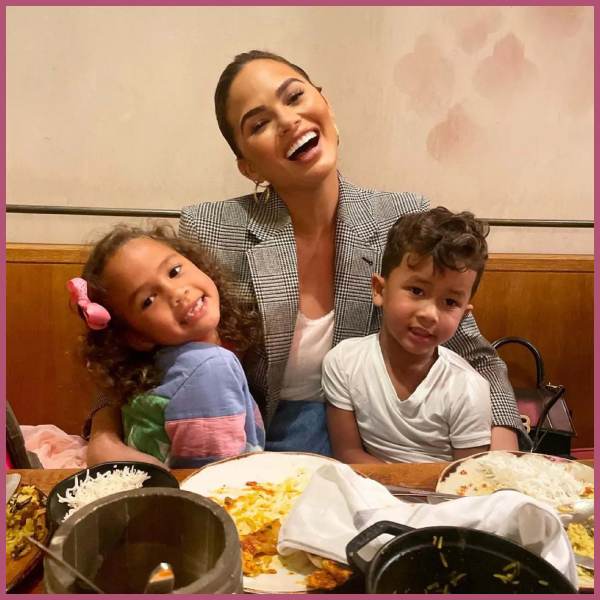 One concertgoer wrote,
"@johnlegend just told us he had a baby this morning,"
In August, the Sports Illustrated Swimsuit model announced her pregnancy in August.
She shared a picture of her baby bump on Instagram and captioned it,
"the last few years have been a blur of emotions, to say the least, but joy has filled our home and hearts again,"
Chrissy continued,
"1 billion shots later (in the leg lately, as u can see!) we have another on the way," 
"I don't think I'll ever walk out of an appointment with more excitement than nerves but so far, everything is perfect and beautiful and I'm feeling hopeful and amazing."
Also, Read Chrissy Teigen's Son Miles, 4, is No Longer Interested in Seeing Dad John Legend on Television!
Chrissy and John experienced a tragic pregnancy loss in 2020
The amazing baby news comes after the couple faced a terrible pregnancy loss in October 2020. They already share a daughter Luna, 6, and a son, Miles, 4.
In August 2020, the Chrissy's Court star debuted her baby bump in John's Wild music video and made it public that baby no. 3 was on the way.
The following month, the model suffered a tragic pregnancy loss due to a partial placenta abruption.
The Cravings cookbook author then posted hospital photos with her late son, who they named Jack.
While many supported the couple and sent them their condolences, there were some who did not like the intimate post.
In October 2020, Teigen defended her social media upload and said,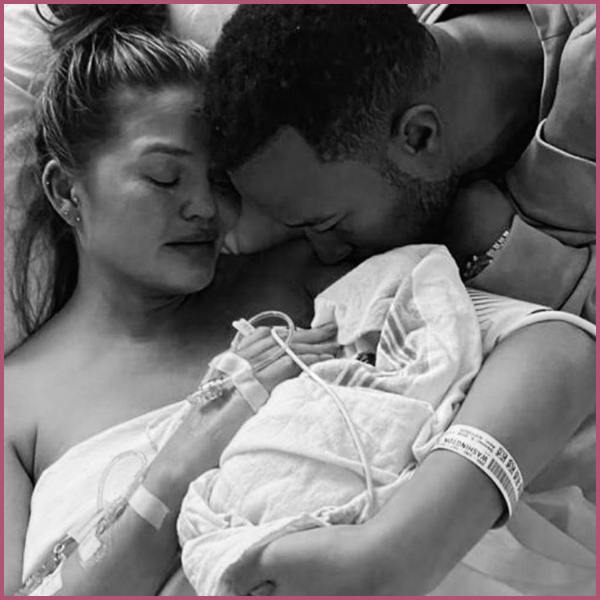 "I knew I needed to know of this moment forever, the same way I needed to remember us kissing at the end of the aisle, the same way I needed to remember our tears of joy after Luna and Miles,"
John, the 12-time Grammy winner also supported his wife's decision and said at the time,
"I [didn't] want to commemorate this pain … [but the photos are] something to remember him by."
Since then, the duo started becoming more open about their loss and plans to conceive again.
The former Bring the Funny star said in February,
"I wanted to let you guys know I'm balls deep in another IVF cycle to save as many eggos as I possibly can and hopefully make some strong, healthy embryos," 
Also, Read Chrissy Teigen Revealed that Her Son Jack's Death was not a Miscarriage but a Life-Saving Abortion!