Rami Malek and Emma Corrin pack on PDA during their day out at the London park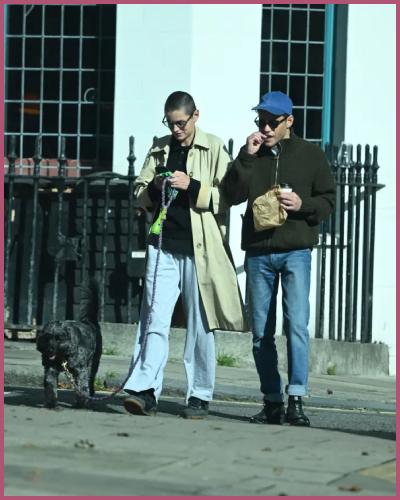 Rami Malek and Emma Corrin are reportedly a new couple in town.
The two were spotted together packing a PDA several times in recent months.
Rami has previously dated 'Bohemian Rhapsody' co-star Lucy Boynton.
---
Rami Malek and Emma Corrin are reportedly off the market!
New couple alert! Rami Malek and Emma Corrin have made headlines packing a PDA during their recent outing in London.
Emma identifies as non-binary and uses they/them pronouns.
On Thursday, September 21, the allegedly romantic couple went for a stroll with their dog in a park where they were photographed sharing a passionate kiss.
As shown in the photo, Malek can be seen leaning down at one point to kiss Corrin and resting his hand on the back of their head.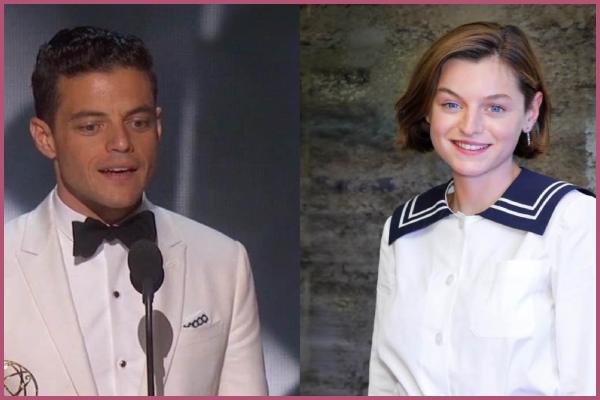 For the day out, Malek kept it casual wearing blue jeans, a black sweater, and a baseball cap while Corrin wore a trench coat underneath a black sweater and gray pants.
They also carried a side bag and held a blue ball launcher with which they played catch with their dog.
An eyewitness told Page Six,
"They looked blissfully in love,"
Also read American-English actress, Lucy Boynton landed her film debut at young age of 12 years old. Explore more on her early life and personal life with Rami Malek!
The lovebirds were first rumored to be dating about a month ago after they were reportedly seen packing on the PDA at a UK restaurant.
In early August, they went for an intimate dinner where an insider said they appeared "totally besotted with each other." Another added,
"They were very passionate and looking into each other's eyes, They kissed and didn't seem to mind who could see."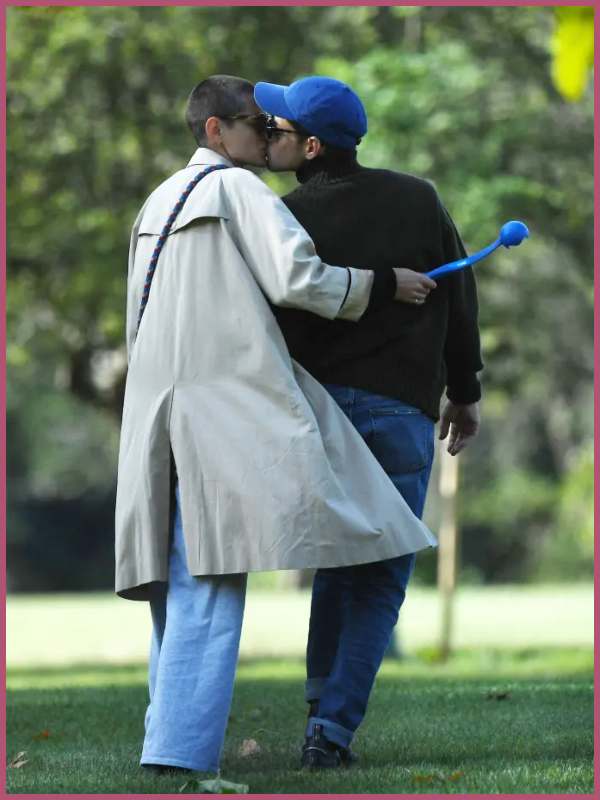 Prior to that, they attended a Bruce Springsteen concert in Hyde Park, London. During the concert, they seemed to be cozied up as Malek appeared to rest his hand on Corrin's leg as shown in photographs from the event.
Similarly, they were in deep conversation with each other.
Furthermore, the pair have yet to confirm their relationship status publicly.
Also read Portraying Freddie Mercury from Bohemian Rhapsody- Rami Malek, first Egyptian-American Actor to win an Emmy for acting. Explore more on him!
Has Rami Malek broken up with Lucy Boynton?
Rami Malek previously has been in a relationship with his co-star Lucy Boynton.
They began dating in 2018 after meeting on the set of the film, Bohemian Rhapsody. In the film, they portrayed a real-life couple Freddy Mercury and Mary Austin.
However, it didn't take time to blossom their on-screen chemistry into a real-life romance. Malek was also awarded the Academy Award for the Best Actor category in 2019.
At that time, he gave a shoutout to Boynton during his speech,
"Lucy, you're the heart of this film, You are beyond immensely talented. You have captured my heart. Thank you so muchYou are beyond immensely talented. You have captured my heart. Thank you so much."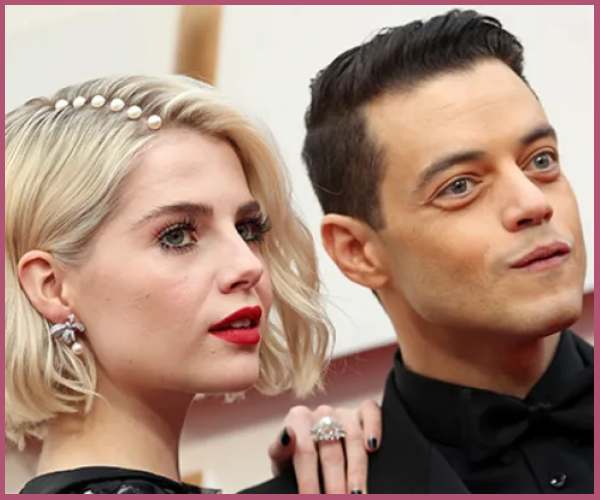 Further, the former couple preferred to keep a low-key romance and rarely shared their personal life in the media.
Unfortunately, reports started circulating that they had parted ways in July. A source told The Sun,
"Rami and Lucy split earlier this year without much fanfare, They were together for a long time but had grown apart. They are both moving on with their lives and are busy with work."
However, none of them has yet spoken publicly about the breakup.
Also read See How Princess Catherine Paid Tribute to Her Late Mother-in-Law Princess Diana at the 2022 Earthshot Prize in Boston!