Ramiro Alanis, Marvel Fan Sets World Record By Watching Spider-Man: No Way Home 292 Times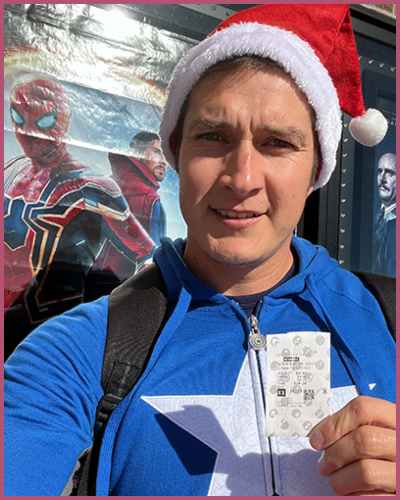 Ramiro Alanis showed the next level of craziness by watching Spider-Man: No Way Home 292 times.
He earned a Guinness World Record Twice for watching movies a number of times.
His previous record of n 2019 with 191 viewings of Avengers: Endgame broke after Arnaud Klein watched Kaamelott: First Instalment 204 times.
---
Ramiro Alanis, from Florida, USA, has reclaimed his record for watching cinema productions repeatedly. This time he has set a record of watching Spider-Man: No Way Home up to 292 times which equals 720 hours or 30 days.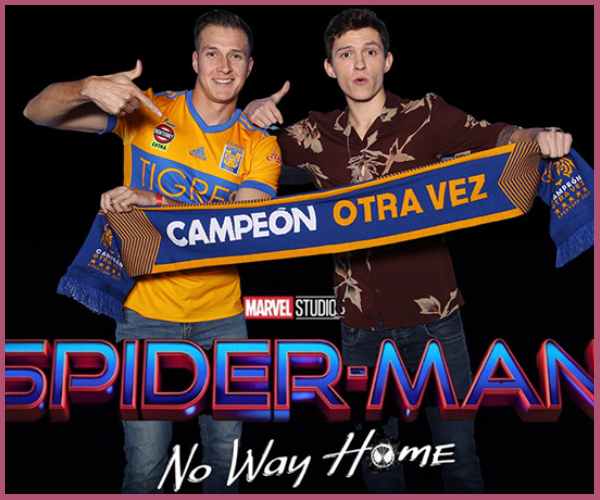 More On Guinness World Record
Ramiro Alanis's recent record involves watching Spider-Man: No Way Home 292 times between 16 December 2021 and 15 March 2022. Alanis definitely wants to remain the holder of the title for so long, and challenge others by saying,
"If anyone tries to break my record again, I want them to think twice before attempting it."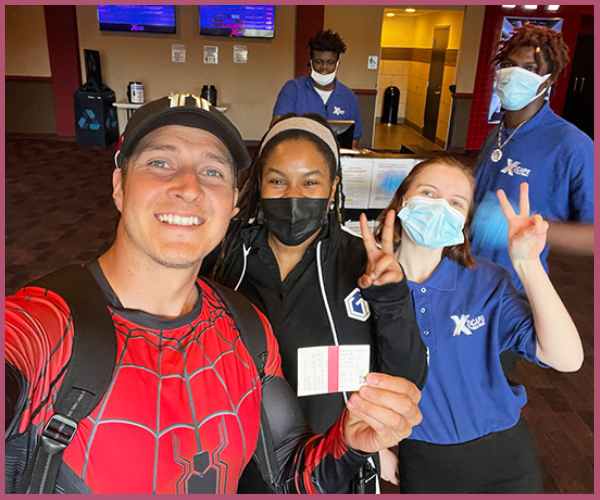 Back in 2021 Arnaud Klein, also joined the madness by watching Kaamelott: First Instalment 204 times which ultimately had been broken by the previous title holder Ramiro Alanis.
Ramiro Alanis- Tribute to Grandmother
Not only did Alanis watch the film severe times because he is a crazy marvel fun, but also he wanted to honor this title to his late grandmother Juany who passed in 2019. Previously, he did it for and now Alanis does it on purpose to set a record. He nodded,
"She was my #1 supporter and I want to remain the record holder"
Prior to this, he had viewed Avengers: Endgame 191 times and wanted to dedicate the title to his grandmother but unfortunately, she could not see him crowned the same.
Also, Read more about Grandmother Kris Jenner Gifted Epic Playhouse To Kylie Jenner's Daughter Stormi Webster.
Ramiro Alanis Sacrifices For The Record
Though Alanis enjoyed working as a personal trainer, he sacrificed his biggest passions to set this record. According to the Guinness World Record, he had lost 16 lb (7.25 kg) of muscle when he last attempted the record.
Alanis conveyed the consequences of watching movies repeatedly,
"Those late-night viewings were the hardest part of this record attempt for Ramiro, who said he experienced headaches after having already watched the movie four times during the day."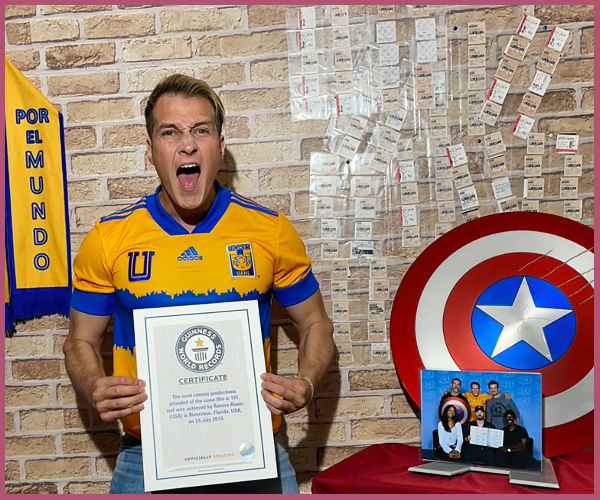 Who is Ramiro Alanis's Favorite Spiderman?
As a Marvel fan, Ramiro Alanis loves all three Spider-Man actors but the question arises who is he fond of the most. He has encountered Tom Holland and enjoyed his persona. But he truly cherishes, Andrew Garfield whose redemption arc is his all-time favorite.
Also, Read more about Diversity in Hollywood! Marvel Studios is set to introduce its new and diverse superheroes to the world at Comic-Con in Marvel Phase 4!