Who is Randi Martin? Insight on her failed marriage with Pat Mahomes, children, net worth of son Patrick Mahomes Jr.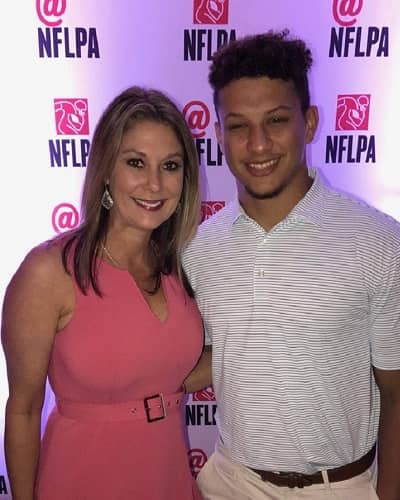 Randi Martin is the ex-wife of former professional baseball pitcher Pat Mahomes. She is the mother of American football quarterback Patrick Mahomes II.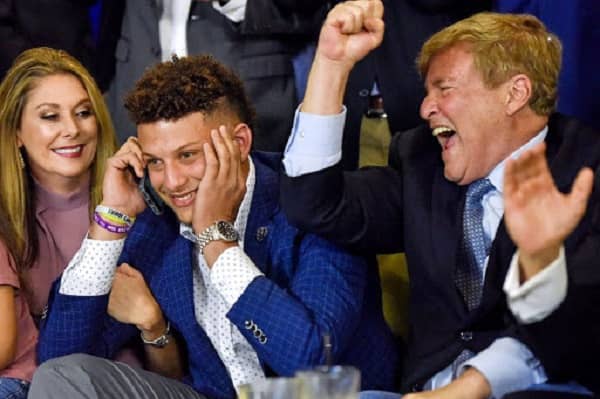 Randi Martin and Patrick Mahomes Sr., married life
Couples Randi Martin and Patrick Mahomes Sr. were married for a long time before quitting their marriage in the year 2006. It is said that the two met after she graduated from Texas High School.
Pat is a former American professional baseball pitcher who played in Major League Baseball from the year 1992 till 2003. He has played for clubs like Minnesota Twins, Boston Red Sox, Texas Rangers, New York Mets, Pittsburgh Pirates, and Chicago Cubs.
Randi and Patrick welcomed a son named Patrick Mahomes Jr. on 17th September 1995. They were supportive of their son and were there for him throughout his baseball career.
Likewise, Martin has always encouraged him for his studies and playing career. She has a daughter from her different relationship. Also, she has appeared on many occasions with her son.
She revealed,
"Before his junior year in high school he came to me that summer wanting to quit football, but I just said you`re going to regret it if you quit," 
Martin added,
"It's truly been a blessing. I tell him that all the time. [It's] a blessing that, you know, little boys dream about. He's gotten to actually live a dream. So, you know, we take it – I take it one day at a time and try to enjoy it. It is a little overwhelming."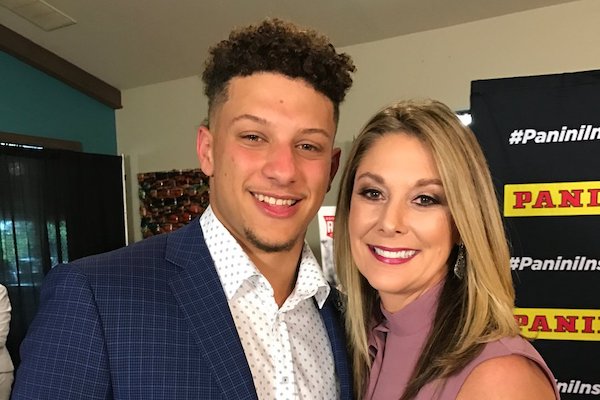 Single mom
She has raised her three kids as a single mother and shares a close bond with all three children. Her son Jackson Mahomes was born on 15th May 2000.
He has gained fame over his self-titled Instagram page where he showcases his lifestyle. Jackson has gained huge popularity on TikTok and has 809.7k followers and 27 million likes.
Also read Who Patricia Rahman aka Jasmin Marsters? Insight on the happily married life with James Marsters, net worth, social media, biography…
How much is the net worth of Randi Martin's son Patrick in 2021?
Patrick Mahomes has an estimated net worth of $30 million. He plays professional football for Kansas City Chiefs. When he first joined Kansas City, he signed a $16.2 million deal of 4-years.
Mahomes became eligible for an extension which would make him $200 million and his salary is said to be $40 million.
Likewise, on 6th July 2020, he signed a 10-year extension with Kansas City which was worth $400 million. After that, his deal was revealed to be $503 million among which $477 million in guaranteed mechanisms and $140 million is fully guaranteed against injury.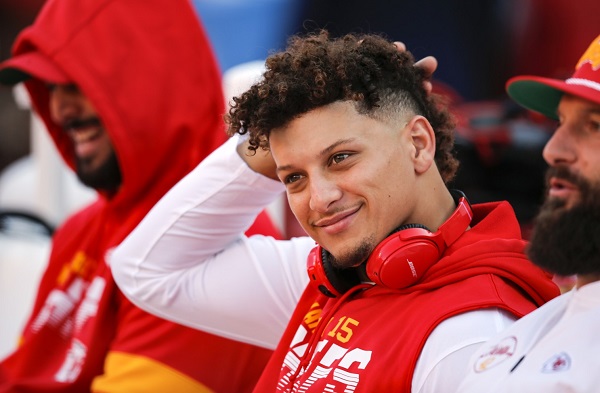 Mahomes has a 4,343-square foot home in Kansas City, Missouri which he purchased for $1.9 million. The house features 3 bedrooms, 2 bathrooms, a gym, pool, and chef's kitchen. Likewise, the house was built in 1954.
Also read Who is Elaine Culotti of 'Undercover Billionaire'? Find about her early life, married life, husband, children, $200 million net worth, social media, biography
Charity
Randi Martin is a philanthropist as she has done much charity. She has always tried making her children more generous. On her birthday she organized a fundraiser for Variety KC. Variety KC is an organization that aims to provide resources for children with special needs. Her charity 15 and the Mahomies donated  $15,000 to Children's Mercy Hospital to use for an inclusive playground.
Short bio on Patrick Mahomes
Patrick Mahomes is an American professional football player. Mahomes is well-known as the quarterback for the American Football Team, Kansas City Chiefs.
He awarded the Super Bowl Most Valuable Player for his performance. Read more bio…