TikToker Randy Gonzalez dies at 35 – What is the reason of his untimely death?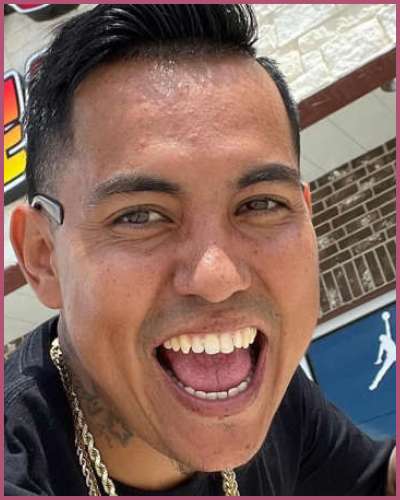 Randy Gonzalez is a TikTok star better known as the father and son duo under the name Enkyboys in the popular TikTok
He became viral on TikTok alongside his 6-years-old son Brice Gonzalez
Gonzalez recently passed away at a young age following a hard-fought battle with the stage 4 colon cancer
---
Tiktok star Randy Gonzalez dies aged 35
Randy Gonzalez, who gained stardom in the popular TikTok, is no longer alive among us.
A source close to the family confirms to TMZ that Randy took his last breath on Wednesday morning, January 25, in hospice following his struggles with colon cancer.
Later on, his brother, David Gonzalez, took to Instagram to confirm his death sharing a group photo of three that includes his late brother Randy Gonzalez.
Alongside the photo, David wrote a heartfelt statement that reads,
"My brother may you Rest In Peace I love you always and forever"
Randy became viral on TikTok alongside his 6-year-old son Brice Gonzalez with the name of Enkyboys. The father and son duo were known for their funny lip-syncing videos and family dynamic.
Recently, Brice landed a role on the NBC sitcom Lopez vs. Lopez with George Lopez.
Also read Update: TikTok star Cooper Noriega's death cause has been made public
George also express his condolences to the late Randy and showed support to the Gonzalez family via Instagram on Thursday, January 26.
He wrote on Instagram,
"My sincerest condolences to Brice and the entire Gonzalez family. The love and the bond Randy had for his son and his family was undeniable, you can see it in every video. He will be missed, but never forgotten. My heart goes out to the entire family. Dios te bendiga."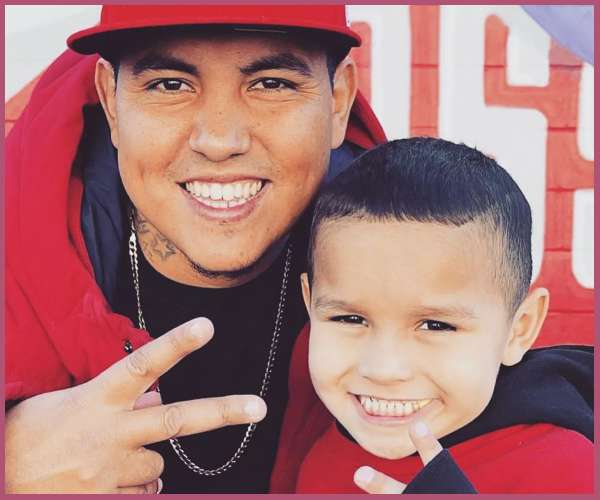 Randy was survived by his four years of wife, Kimberly, and three children two daughters Aubree, 12, and Lauren, 8, and a son Brice, 6.
When was Randy Gonzalez diagnosed with colon cancer?
Randy opened up about his health condition for the first time back in April 2022 when he was diagnosed with stage 4 colon cancer.
He revealed on his social media platforms that he was diagnosed about six months prior and given 2-3 years to live. At the time, Gonzalez said with hoped that undergoing chemotherapy could extend his life by an additional five years.
Last month, he gave an update on his health to his more than 15.4 million TikTok followers that things were 'doing good' except that his current chemotherapy plan was 'not working'.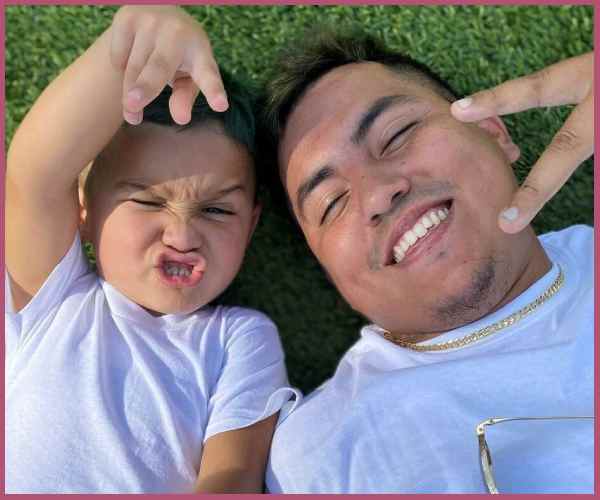 He also spoke about his difficult treatment journey, calling it "horrible," but promising to remain "strong for the family" and fight it until his death.
On his TikTok platform, he also raised awareness about colon cancer and urged his followers to get regular screenings and pay attention to their bodies.
Nonetheless, his death served as a reminder of how colon cancer is becoming more common in young people, as he was diagnosed when he was 34.
Also read Where is the late Tiktok star Huey Haha's daughter now? Huey's cause of death