Rapper 6ix9ine – Know about his new girlfriend Jade and her immense support for him!
Rapper 6ix9ine is out of jail. He has a new girlfriend who was his support when he was in prison. She is the fellow rapper Jade.
6ix9ine and his new girlfriend
Rapper 6ix9ine split from Sara Molina two years back and soon after started dating a new girl. She is his fellow rapper Jade. The two started a relationship before his sentencing. She has been his support throughout the time he was in prison.
Jade is an aspiring rapper and a model. She also works as a bartender. Her real name is Rachel Wattley. She has bounced her support for 6ix9ine since the time the court sentenced him to imprisonment. She has claimed that his sentencing is unfair and that he did nothing wrong to deserve it.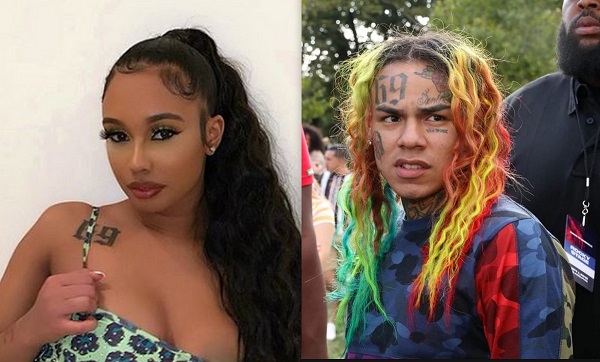 Jade's Instagram post on his sentencing
On her Instagram, she posted a photo of herself and 6ix9ine in matching light gray-colored attire for her 976.2k followers. She expressed her frustration at the sentencing:
"They kidnapped you , they had sex with the mother of your child , they get caught on the phone trying to kill you & their stealing millions of dollars from you . If you snitch , for the rest of your life people are gonna try to kill you for being a rat but if you don't snitch , you're doing 47 years in prison where they're gonna kill you anyway because they were already talking about it . Sammy the Bull kills 19 people and gets 5 years . You kill no one and gets 2 years . This shit is so fucked up …. LMFAOOO they can't break you , no one understands why people still love you and support you . 💕13X PLATINUM 💿 8X GOLD 📀 AND YOU HAD NO FRIENDS IN THIS INDUSTRY TO START OFF YOUR CAREER YOU TOLD EVERYONE SUCK YOUR DICK !!! THEY KNOW THE INTERNET HASN'T BEEN THE SAME SINCE YOU LEFT I LOVE YOU BABY #FREE YOU 💙💚💛🧡❤️💜."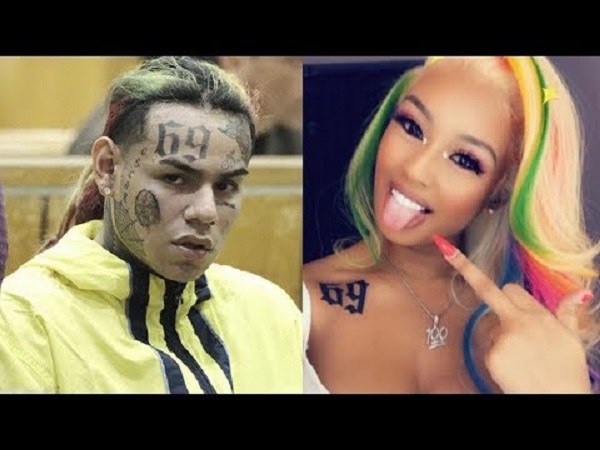 She is happy that despite being in prison and unable to make music he still had his loyal friends supporting him. She put up several more posts showing her loyalty and love to him.
Jade's tattoo of 6ix9ine
The female rapper often used to post online her support for 6ix9ine. Additionally, she also went further and got a tattoo made for him. She got his face inked on her shoulder. Jade put a photo of this new tattoo on her Instagram further fans and captioned the post:
"Just got Chris Brown tatted s–t crazy,"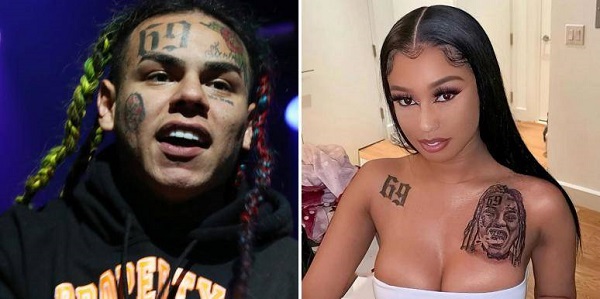 Prior to this, she had got the image 69 inked on her other shoulder.
The other thing about her was that her name and her sister Baddie Gi's names came up in the infamous bar brawl of Cardi B. The fight happened in 2018 and was due to Cardi B accusing Jade of having an illicit relationship with Offset before the birth of Cardi's childbirth.
Click to read more on Rapper Tekashi6ix9ine kidnapped, beaten, and robbed but is alive and flirting on social media!
Source: Distractify