Rapper Da Brat has come out as a lesbian and introduced her girlfriend to the world!
For many years now, the media and people were speculating about the sexuality of rapper Da Brat. They suspected her to be a lesbian. Now she herself decided to come out. She has proclaimed to the world that she is a lesbian and also introduced her girlfriend to them.
Da Brat comes out as a lesbian
Rapper Da Brat has decided to let the world know about her real sexuality. Prior to this, it was a suspicion that her sexuality is not straight. This was because she was not dating any men which people felt unusual. And she was not the sexier side of the spectrum. But now, she has put a full stop to all these rumors and suspicion. She has announced to the world that she is gay. Additionally, she also introduced her girlfriend to the world.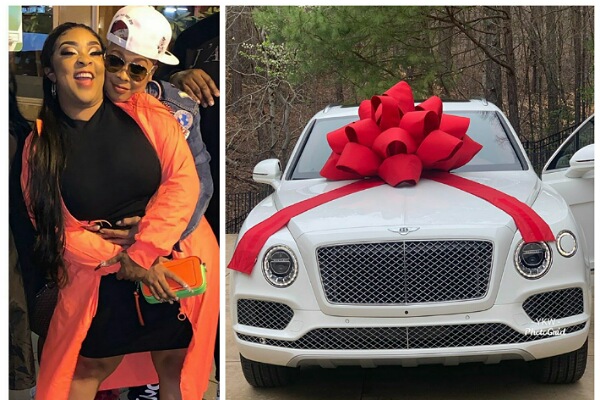 Putting up the video of a beautiful white Bentley which was gift-wrapped, she captioned her Instagram post:
"Never have I EVER,"

"Needless to say… I've always been a kind of private person until I met my heart's match who handles some things differently than I do. Thank you baby, [Jesseca Dupart,] for far more than this incredible birthday gift. I have never experienced this feeling. It's so overwhelming that often I find myself in a daze hoping to never get pinched to see if it's real so I can live in this dream forever. "
About Da Brat's girlfriend
The girlfriend of the rapper is called Jesseca Dupart. She is the the CEO and founder of Kaleidoscope Hair Products. The birthday of Da Brat is one whole month away. But Jesseca decided on an early birthday present for her because she did not want to take any chances with the coronavirus scare looming around.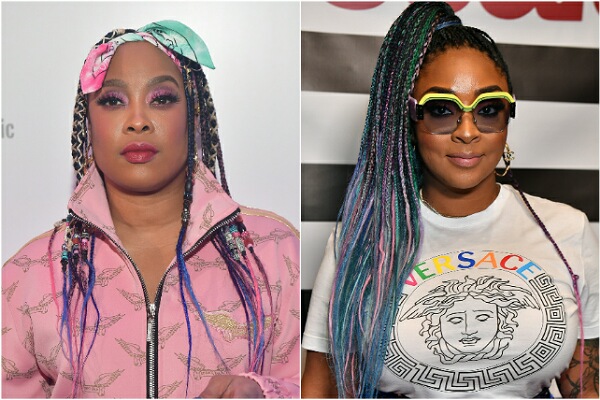 Jesseca put up a video of the time she gave Da Brat the surprise birthday gift. The rapper was shocked and hesitant to take the gift. Jesseca wrote below the Instagram video:
"This video was taken 3•16 …. Her birthday is 4•14 but with the way things were going and my excitement I couldn't wait 😭😣 it's so crazy cuz I ordered a CUSTOM bow for the presentation and didn't even wait on it 🤣🤣🤣 SHE HATES TO ACCEPT ANY GIFTS FROM ME , that's y she was running . But she deserves the WORLD and so much more 🌎 I've never been SOOOO happy and honestly think that it's not only because of our connection but also because we really been to ourselves. But then all these videos keep popping up like we hiding 🙄🙄 But WE BE IN PUBLIC 🤣🤣 why is y'all hiding to get footage. My better half , my forever , my twin flame 💖💖💖 @sosobrat HAPPY EARLY BIRTHDAY BABY BIRTHDAY 🎂 🎁 🍰"
About Da Brat
Da Brat was born on 14 April 1974 and is now 45. Her real name is Shawntae Harris. She is an actress and a,rapper from Chicago in Illinois. Her father was a Chicago city bus driver. But her parents had not married. Da Brat first stayed with her mother and grandmother. She attended Kenwood Academy and also sang in choirs. She was in track events and also played basketball. In 1992, she graduated from Academy of Scholastic Achievement.
Also,  read Lesbian Lyssa Chapman, Duane Dog the Bounty Hunter's daughter arrested in Honolulu, Hawaii!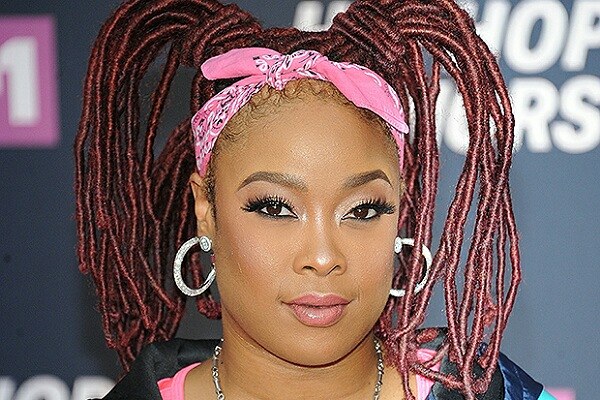 She started her career in 1992. Her debut album was Funkdafied in 1994 and it sold over one million copies. It was the first female solo rap act to get a platinum certification. Da Brat is recipient of 2 Grammy Award nominations. Her most popular songs are "I Think They Like Me", "Funkdafied" and "Loverboy".
Da Brat has an elder half-sister from her father's side. She is model LisaRaye McCoy. In 2000, she had hit a woman with a rum bottle when there was a dispute over VIP seating in a nightclub of Atlanta. The victim had a bad head wound which needed 6 stitches. She had also attacked an hostess after an altercation with her. She has served prison term and also paid money as compensation to other victims for similar reasons.