Rashad Jennings and Emma Slater win DWTS season 24: Rashad's humble beginnings, his determination and his win: Know it all here!
23rd May 2017 Tuesday was the grand finale of season 24 of ABC's 'Dancing with the Stars' show. The night was gorgeous, drama-packed with surprises.
The Grande finale of DWTS 24
The top three finalists at the show included American NFL star Rashad Jennings, singer Normani Kordei and baseball player David Ross. Guests who graced the occasion with their enchanting musical performances included actress-singer Hailee Steinfeld and Lady Antebellum group.
The pop band One Republic and girl group TLC also gave fabulous performances. Former contestants who were eliminated but had a large fan base Simone Biles and Heather Morris were also invited to appear on the show's finale night.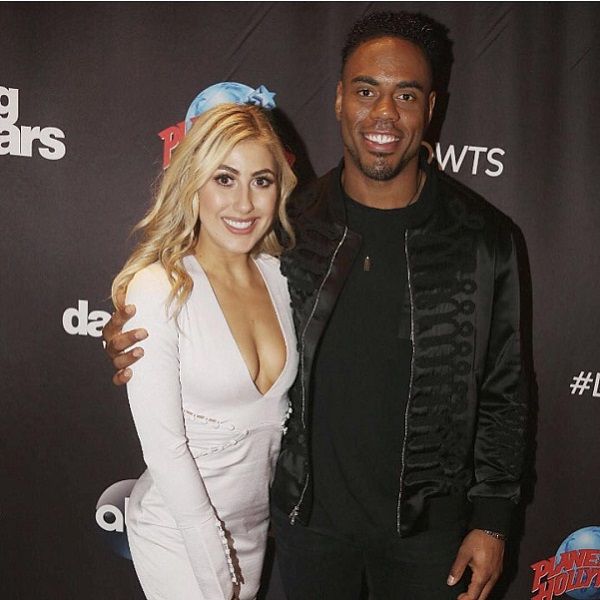 The three finalist couples namely Rashad Jennings with English professional dancer/choreographer Emma Slater, David Ross with American professional Latin and ballroom dancer Lindsay Arnold and Normani Kordei with Ukrainian-American professional dancer Valentin Chmerkovskiy performed fusion dances for the final competition which had two styles which they had learned during the 10 weeks of their competition.
Rashad Jennings and Emma danced to a fusion of 'cha cha' and tango and earned 118 scores, while David Ross and Lindsay Arnold fused foxtrot and salsa for their final dance performance earning 109 total points. Normani Kordei danced on a combination of Argentine tango and foxtrot and her 24-hour fusion score was 119.
Her 'Fifth Harmony' bandmates, Lauren Jauregui, Dinah Jane, and Ally Brooke had their seats reserved in the audience to cheer up and support Normani Kordei. But her name was announced as the third-place finisher. Some in the audience were dismayed and booed loudly to voice their displeasure. At the end of the three-hour finale episode, Rashad Jennings and his partner Emma Slater were declared the winners.
David Ross and his partner Lindsay Arnold were first runner-ups. A day before, Rashad Jennings appeared disheartened and had voiced that he has never won anything. So when his name was announced, he was ecstatic and Emma jumped with joy into his arms as metallic confetti rain fell from above. Both were overwhelmed on receiving the Mirrorball trophy. Recollecting the winning moment, Rashad said:
"I don't know if you caught my face or not, but I literally could not believe it at all. It solidified all the hard work we put in. It was well worth it."
After his historic win, Rashad talked about his plans with the trophy. He said:
"I've already figured this out. Over the fireplace. There's going to be some light shining on it. It's going to rotate and it's going to play every single song, in the background, that we danced to,"
Talking about his future plans, Rashad said:
"I get to continue to dance, I get to continue to train for football and I'm enjoying myself. When a team calls, I'm ready. Until then, I'm training and dancing. They know I'm going to be in shape."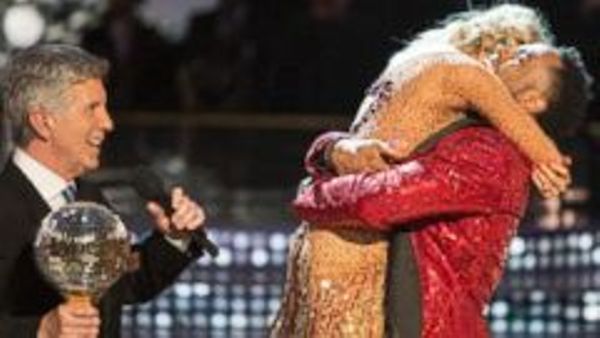 Also read DWTS star Jimmy Rees has given an update on his sick and hospitalized son Mack!
How things went in the final few days?
On the previous night, each of the finalist performers had to do a redemption dance first which was redoing a dance that they had previously done. Before the D-day, Normani Kordei had sprained her ankle during the rehearsal. She was nervous to do the quickstep routine with her partner since it hurt. However, luckily she had a speedy recovery and impressed the judges with her performance. However, she could not receive a perfect score for it. Was it due to her catsuit instead of her usual flowy skirts? Cannot say, we will never know!
The first dance for the night for David Ross and Lindsay Arnold consisted of many fast moves, over-the-top costumes, and confetti. The judges liked the dance and the duo received a perfects core.
Rashad Jennings' no win till date had possibly put some pressure on his partner, Emma Slater. The pair also shared a lovely onstage connection, but they wanted to win for each other. Talking about Emma, Rashad had said:
"(Winning) would mean the world. But seriously, this woman beside me is who I'm fighting for,"
Their first dance received a perfect score.
Normani Kordei and Rashad both won a perfect score on their second dance. It was Rashad's perfect scores on last two occasions which gave him the winning edge over Normani Kordei.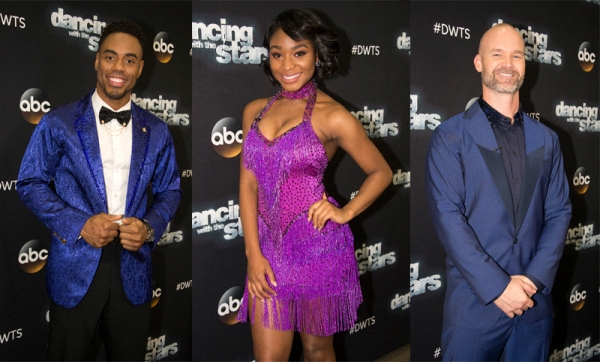 Rashad Jennings' rise to a 'winning spot'
Rashad Jennings was a fat chubby schoolboy weighing 270 lbs with bronchial asthma and numbered eyeglasses. He liked to play football but he was the fifth string running back and hence he did not get a chance to play until the last game of his junior year. Rashad Jennings played his turn well but due to his low GPA of just 0.6, he lost the chance to be picked up by a scout of the University of Tennessee. The scout told Rashad:
"Son, you have potential… Get your grades right!"
Rashad decided to lose some weight, started concentrating his studies and undertook more rigorous training in football. His performance improved and in 2009 NFL draft he was chosen by the Jacksonville Jaguars in the seventh round. He also played football for the Oakland Raiders and the New York Giants. Though Rashad Jennings played well, his football performance was never awarded.
Winning the Mirrorball trophy was Rashad Jennings' first win in any competition; be it in sports or dance. On this season of DWTS, Rashad Jennings started low but by the 4th week of the show, he managed to garner perfect 10 from 3 of the 4 judges. After that, he maintained a good score and was always considered to be in the safe zone. On the 8th week, he just about made it to the safe zone. He worked more hard in the 9th (semifinals) and 10th week (finals) and scored perfect 10s most of the time. It was his last few weeks' roaring performances which established his position as a winner of the show's season 24. Well deserved and our best wishes for Rashad and Emma!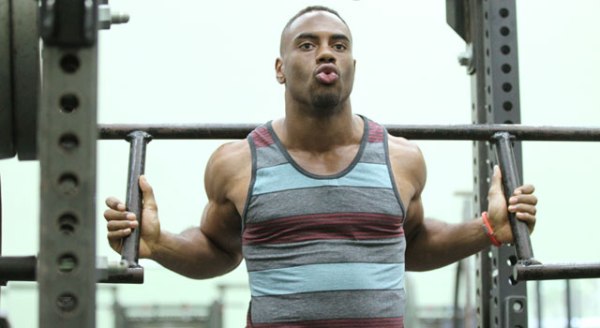 You may like to read "My legs were giving out"-DWTS pro-Peta Murgatroyd reveals her recent scary health condition!
Short Bio on Rashad Jennings
Rashad Jennings is an American football running back. He is a free agent. He was recently released by the New York Giants on February 13, 2017. Rashad currently doesn't play for any club. He is also the winner of Season 24 of Dancing with the Stars with Emma Salter. More Bio…