Rashad Jennings-his innings at dancing, his partners' opinion and Rashad's emotional connection with his father: Read on for more!
Dancing harder than football-Rashad Jennings
Rashad Jennings, the winner of the Mirrorball trophy on season 24 of 'Dancing with the Stars' on ABC was elated with this triumph.
But he said:
"It's definitely harder because it's something we don't do on the daily."
The football star was on Good Morning America to speak about his victory. Rashad Jennings won the trophy along with his partner professional dancer Emma Slater. Rashad Jennings went on to say:
"I've never been in frame. I thought a frame was a picture frame," 
Rashad felt that dancing moves are way harder than football practices.
Rashad Jennings has already planned what he would do with his trophy. He plans to allocate a special room in his house for the trophy and theme it as the DWTS room.
He plans to place his trophy there and to decorate the room with his costumes on the show, especially the colorful outfit he wore during his freestyle dance on the first day of the finale of the show.
He said:
"That's all me. The spunk, the swag, the shoes, the dazzle. Don't care about nobody else. That's me. So that'll be the one."
Rashad Jennings would be continuing with his football training and would next be seen at the 'Dancing with the Stars: Live!-Hot Summer Nights' tour.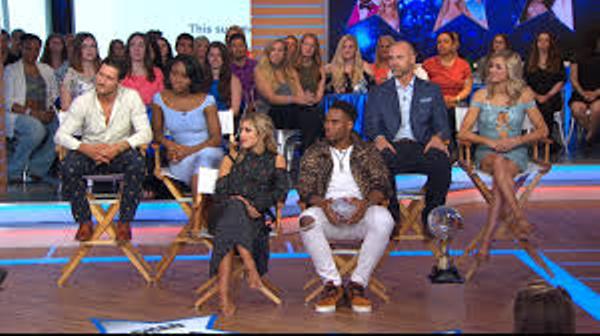 Emma Salter's reaction to the win
Emma Slater had a very close bond with her star dancer Rashad Jennings. She feels that they won since they had worked and rehearsed for 362 hours and also the pair had a very tight bond between them. Emma Slater credited their success to Rashad.
She said:
"I think honestly for us it was just our friendship. We're really really close friends, and I trusted him so much. I really depended on him because he was so positive, his work ethic. It was all Rashad. I can't take [credit for] anything. He was just amazing. He's the winning combination right here."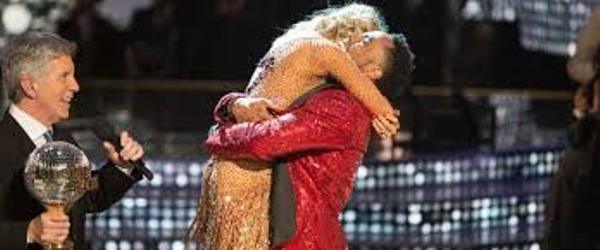 Rashad's relationship with his father
Rashad Jennings was born to Albert and Deborah Jennings. He inherited his father's football skills. His father was offered a scholarship to the University of Nebraska but preferred instead to join the US Air Force.
Rashad describes his relationship with his father as rough. His father was a chronic alcoholic and smoker and did not give up in spite of the fact that Rashad suffered from asthma and passive smoking was bad for him.
He told his son that he would never be able to play at NFL without smoking and drinking. Rashad took up his father's challenge to prove him wrong. He shed his childhood obesity and worked hard to overcome his medical problems and move on and excel in football.
He won without resorting to drinks or tobacco smoking. He got his motivation from his father who had a bilateral legs amputation due to diabetes.
Seeing his son turn into a successful man-made his father was proud and he too quit smoking and drinking. Rashad feels that they have saved each other's life.
Rashad used to win games for his father. His two elder brothers, Butch and Bryan also supported their younger brother. On week 4 of DWTS, he dedicated his performance to his dad and danced to the tune of Katy Perry's 'Unconditionally'.
Talking of the song, Rashad said:
"It's a heartfelt song. … the words and the lyrics display how I think a lot and embody how the relationship is between me and my father,"
He continued:
"With Katy Perry, there's so many things in the song that she says about, there's one part where she says, 'Oh no, did I get too close? Did I almost see what's on the inside?' That's my dad. Like, did I almost see all your insecurity, your dirty laundry? Because he's so prideful, he don't want anybody to get close to him. So he runs."
He added:
"All the things that I've been able to achieve have been because of the loving family, and we all counter balance each other when somebody's struggling, one person picks them up. And so I truly feel like this song of unconditional love that we all have for one another in our family, but especially between me and my dad and I."
Rashad feels that though he is dedicating the song to his father due to the uniqueness of their situation, he is totally a mama's boy. The father and son duo now share a happy rapport with each other.
Rashad chose 2015 as the most memorable year. Explaining the reason, Rashad said:
"The most memorable year for me is 2015, that's when I was able to buy my parents a home. I was able to customize it enough for my dad to get around, but also put every single little thing that my mom always wanted as a little girl that she couldn't have because they didn't have money. That's been the most humbling thing I've ever done,"
Rashad also has great faith in God who he feels has helped him overcome tough conditions.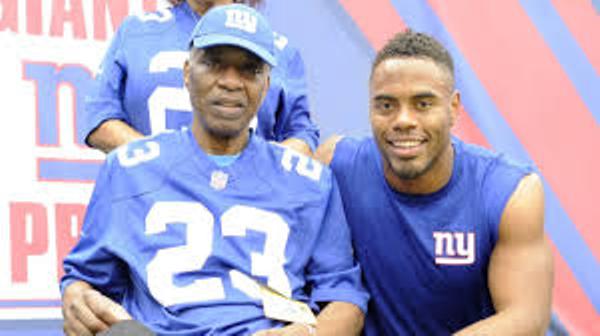 Short Bio on Rashad Jennings
Rashad Jennings is an American football running back. He is a free agent. He was recently released by the New York Giants on February 13, 2017. Rashad currently doesn't play for any club. He is also the winner of Season 24 of Dancing with the Stars with Emma Salter. More Bio…