Ray Lewis with numerous NFL awards is busy in his Ray Lewis Family Foundation to provide personal and economic assistance!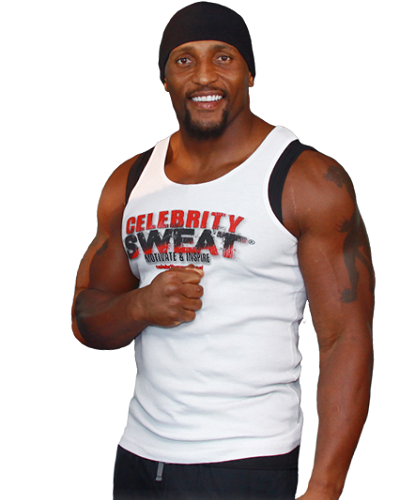 Baltimore's second pick was Ray Lewis in the first round (26th overall) of the 1996 NFL Draft (after Jonathan Ogden was selected with the fourth-overall choice).
Ravens obtained the 26th pick from San Francisco in a 1995 draft-day trade. He was the fourth LB selected overall in the draft.
Living single life
Ray Lewis was previously in a relationship with Tatyana McCall. He has a total of six children, four boys, and two girls with four different women. His son, Ray Lewis III, played college football at the University of Miami and later Coastal Carolina.
Ray's another son, Rayshad Lewis, committed to Utah State out of high school. His children are Ray Lewis III, Rayshad Lewis, Rashaan Lewis, Ralin Lewis, Kaitlin Lewis, Daymon Desiree Lewis.
He was previously in a relationship with Kimberly Arnold and Sharnika Kelly.
Currently, he is believed to be single.
You may also like to read So much praises and cheering to the former player, Ray Lewis for his dance performance in 'Dancing With The Stars' season 28 premiere!
Community
Raw also established the Ray Lewis Family Foundation to provide personal and economic assistance to disadvantaged youth in Maryland, Florida. Also hosts the annual Ray's Summer Days, with funds benefiting his foundation.
The weekend of festivities includes a kickoff celebration, 5K run/walk, community festival, celebrity paintball tournament, youth football camp, and reception.
Each August Lewis hosts an annual Back-to-School Kickoff Event through his foundation. It provides a free book bag, school supplies, and snacks to 1,200 Baltimore City students.
Each November, Lewis donates a tractor-trailer load of food and personal care/hygiene items for Thanksgiving to more than 800 families in Baltimore.
Lewis hosted the Ray Lewis Holiday Gift Marketplace every December. In which more than 150 Baltimore youth enjoy holiday festivities. This includes a holiday meal and an opportunity to choose gifts for themselves and loved ones.
A recent addition to the foundation programs includes the Jan. 2011 distribution of warm winter gear (coats, gloves, blankets, hats) to 300 youth and seniors in Baltimore.
Honours
Ray has won numerous NFL awards, including being named Defensive Player of the Year twice 2000 and 2003. Additionally, on May 11, 2010, a portion of Baltimore's North Avenue was renamed 'Ray Lewis Way' in honor of the linebacker and his charitable work.
His commitment to philanthropy has been honored numerous times throughout his career. Ray was honored by giving a name as a finalist for the Byron "Whizzer". It was a White Humanitarian Award, given to an NFL player who exemplifies dedication to team, community, and country.
He has also received the "Act of Kindness" Award at the annual JB Awards (named in honor of CBS broadcaster James Brown) banquet in 2006.
Also read Lewis Capaldi, Scottish Singer-songwriter is dating a student, Catherine Halliday!
Short bio on Ray Lewis
Ray Lewis is a former American football linebacker, who played all of his 17-year professional careers for the Baltimore Ravens of the National Football League. Previously, he played college football at the University of Miami and earned All-America honors. More bio…