X Factor star Ray Quinn and fiancée Emily Ashleigh Welcomed a Baby Girl!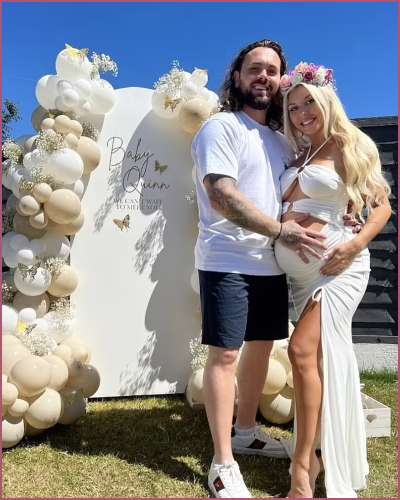 The former X Factor contestant, Ray Quinn 34, revealed polaroid pictures after giving birth to a baby girl.
Anthony Murray from Brookside is dad to two after welcoming daughter Summer Reign with fiance Emily Ashleigh.
Also, know about the relationship timeline and kids of American singer and actor Ray Quinn.
---
Dancing on Ice star Ray Quinn, 34 is a dad to 2! The all-rounder of Hollywood turned carpet layer and the delivery boy is overjoyed to share the birth of his daughter.
Who is Summer Reign Quinn?
Summer Reign Quinn is the celebrity daughter of English singer, actor, and dancer Ray Quinn and his fiance, school teacher Emily Ashleigh. She is the second born of Ray Quinn, who arrived in September 2022.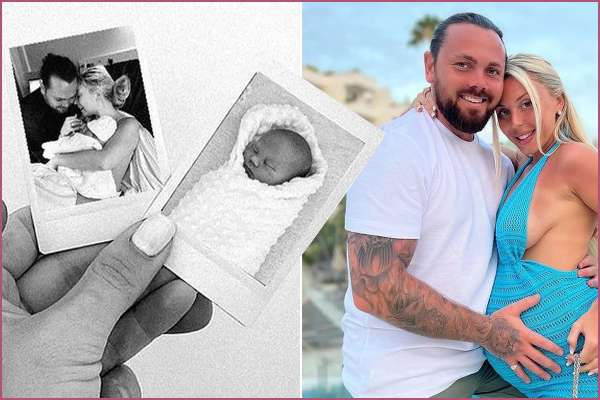 The X factor alum revealed that he is a father for the second time sharing sweet polaroid pictures. Passing on the good news of being blessed with a little angel, daughter Summer Reign on Instagram, he added
 "Indulging in every special moment with Our beautiful, precious little baby GIRL!"
Also, Read Victoria's Secret Angel Adriana Lima welcomes First Baby with Boyfriend Andre Lemmers!
Relationship timeline of Ray Quinn
Ray Quinn is engaged to the school teacher Emily Ashleigh after a romantic proposal over the 2020 New Year. Though the actual date of their romance is not confirmed, the duo have been happily living together a low-key life.
Previously, Quinn had a different life, he met actress Emma Stephens paving the path in his journey to fame. They met on the set of the West End Version of Grease in 2008, where Emma had acting roles.
The then love birds sparked romance in 2009 and were engaged on Christmas Day 2010 within a year of dating. He was married to his pregnant fiance Emma Stephens in Barbados on 31 March 2012. It's how he became a dad to Harry frank Quinn, born in August 2012 to his ex-wife.
Things turn out sour within a few years of marriage and the couple was separated by February 2015. While Quinn is now up for his second marriage.
Also, Read 90 Day Fiance Loren and Alexei Brovarnik are Parents to their Third Baby!
Why did Quinn start a carpet fitting job? Story of his dad
Now carpet-fitter Quinn was once a superstar and star of reality television shows. His last series was Hollyoaks where he portrayed the character Jonny Baxter between 2018 to 2019. His life turned U-turn after COVID.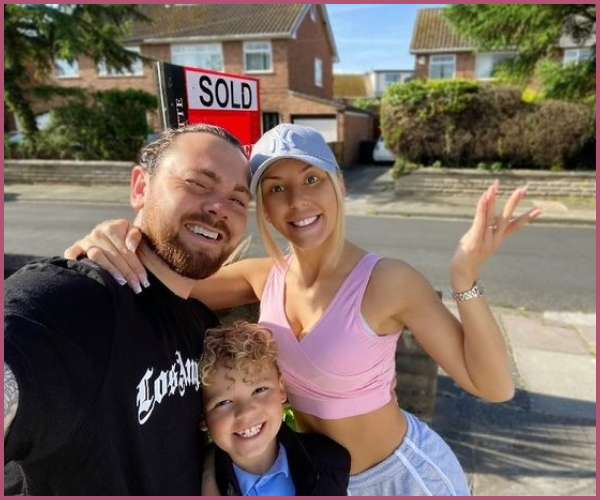 Quinn who lost his father amidst the pandemic due to cancer in November 2021 changed his career goals. He started his father's work with his two brothers, Robin and Darren as disclosed in 2021 saying,
"My dad was a carpet fitter all his life. He taught my brothers how to do it. When I first started, I actually went to work in my dad's old uniform. He'd ­always said you can work your way out of anything; to keep your head up high – and that's what I've done."
Also, Read Meet Cy! Jennifer Lawrence reveals Name and Sex of Baby 6 Months After the Birth!