Insight on the life of real estate agent Brandon Charnas! Know about his married life with Arielle Charnas, Covid-19 controversy, age, social media, biography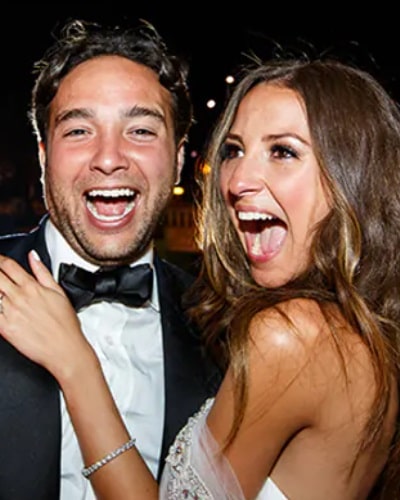 Brandon Charnas is the co-founder at Current Real Estate Advisor.
Brandon co-founded the company in the year 2018. His real estate company is a cutting-edge commercial real estate firm focused on identifying the best opportunities for our clients and then cultivating a long-term partnership to drive future success.
They are opening their office in Miami. 
---
His partners are Adam Henick and Stefano Santoro. He is also the principal of Warwick Capital Management, LLC since March 2015. Similarly, he is the SVP of Merion Investment Management LP. From September 2010 to March 2015, he worked as an associate for Kirkland & Ellis LLP.
Brandon Charnas and Arielle Charnas married life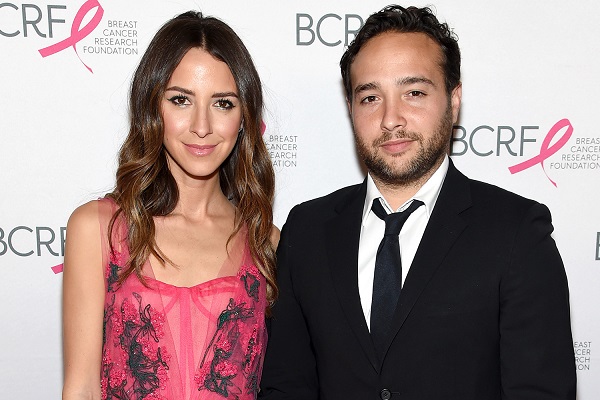 Lovers Brandon Charnas and Arielle Charnas walked down the aisle on 18th October 2014. They married in a beautiful beautiful outdoor ceremony under a floral chuppah followed by an elegant reception on Fisher Island Club's patio overlooking the ocean. Their reception table consists of white-and-plum calla lilies, elevated candles, clean white linens, and signature cocktails.
The two have two daughters. Their daughter Ruby Lou Charnas was born in 2016 and Esme Rae Charnas was born in the year 2018.
Also read Who is Gina Kirschenheiter dating at present? Know about her married life with ex-husband Matthew Kirschenheiter, net worth, social media, biography
Brandon Charnas on Covid-19 controversy
Brandon Charnas's wife Arielle Charnas was called out for traveling to the Hamptons after they both tested positive for Covid-19. Charnas apologized to fans and followers for making hurtful comments in response to the criticism over how the couple handled her coronavirus diagnosis. He shared a series of apology videos on his wife's Instagram.
Arielle started the Instagram story video by saying,
"Brandon wanted to come on here and address what had happened. How he reacted to a message or messages that he received that really upset him,"
Brandon said,
"At the time, it may have felt like I was defending my family and protecting my family, but I realize now how stupid what I did was and how offensive it was and I'm sorry. I was in the heat of the moment. I just want anyone that I offended to know it's not something I meant, I didn't mean any of the things."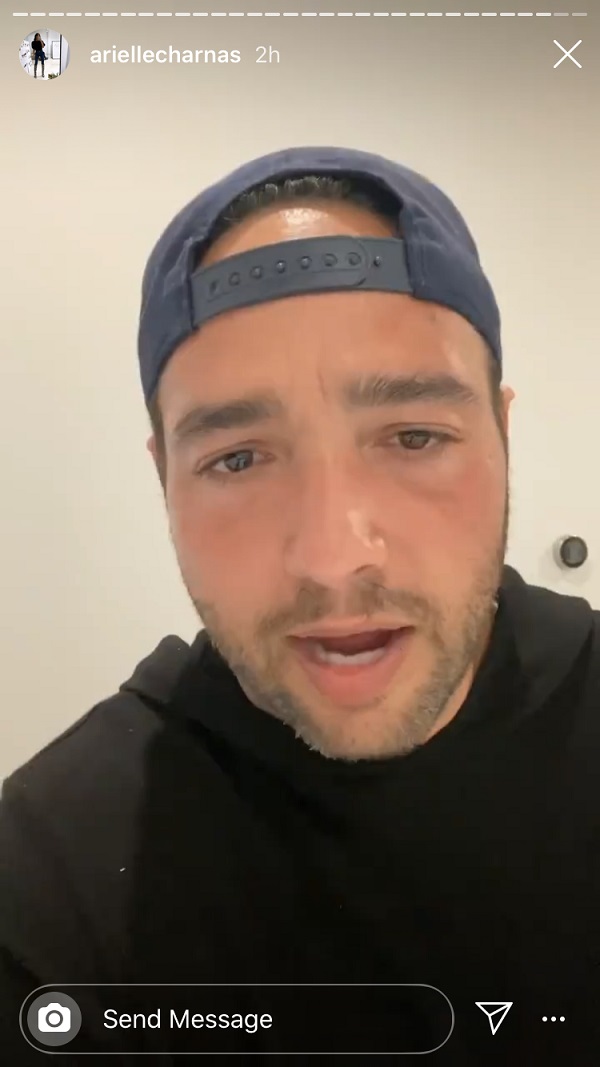 His social media comments came after a massive backlash over the family's decision to leave New York City for the Hamptons after Arielle tested positive for the novel coronavirus.
Arielle tested positive on 18th March 2020 and the time she left her New York City home for the Hamptons did not correspond to the CDC-mandate self-isolation policy, she was quarantined for 14 days from the onset of her initial symptoms.
Arielle said,
"We all make mistakes, including me, especially when a crisis such as this is developing so quickly. My family and I are truly sorry to those we have offended for not appearing to be taking this crisis gravely seriously, and we are committed to making informed, responsible decisions moving forward,"
What is Brandon Charnas's age?
Brandon Charnas was born on 18th July 1985. He is 35 years old at present. In the year 2003, Charnas attended the University of Pennsylvania and graduated in 2007 with a Bachelor of Arts degree in History.
He gained his Doctor of Law (JD) in Real Estate from the Benjamin N. Cardozo School of Law, Yeshiva University. While he was in University, he was in Moot Court Honor Society.
Also read The new Netflix deal of Meghan Markle and Prince Harry will be scrutinized by the royal household before a go-ahead!
The blogger Arielle Charnas's husband Brandon Charnas has kept his Instagram account private. He has around 100k followers on his Instagram account. He has made more than 1200 posts on his account. Similarly, on Facebook, he has 2.2k friends. He makes posts frequently on his account. Other than that, he is not on Twitter, YouTube, and TikTok accounts.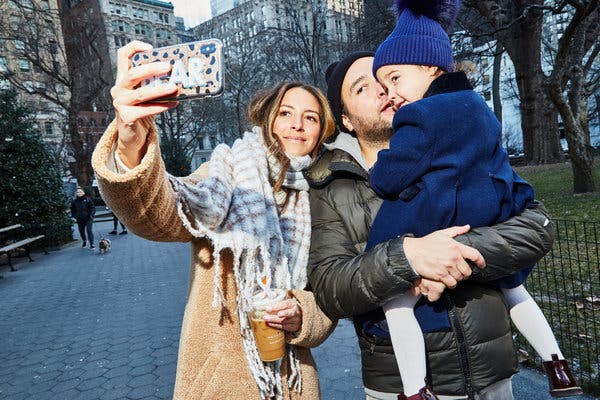 Short bio on Arielle Charnas
American Arielle Charnas is a fashion blogger and Instagram Influencer. She is well-known for her blogging style in the Something Navy.
Also, she is a fashion designer who designed a line of apparel for the departmental store, Nordstrom. Read more bio…