The Real Housewives Of Beverly Hills (RHOBH), Dana Wilkey end her marriage due to legal battles?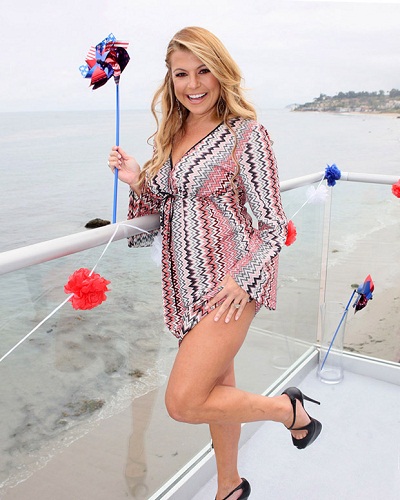 A broken marriage followed by a series of an allegation from the fiancé, life must have been miserable for actress Dana Wilkey who called off her wedding just before getting hitched and at the same time, got into legal troubles.
---
Did Dana Wilkey break up due to legal troubles?
After six years of relationship with businessman John Flynn, the Real Housewives Of Beverly Hills (RHOBH), Dana Wilkey called her engagement off.
They were supposed to be married and become husband-wife. However, they called off the relationship under cordial consent.
As per realitytea.com, Dana expressed,
"My fiancé and I have decided to go our separate ways. We realized that we'd become more friends than romantic partners."
However, few of their close sources confirmed Dana's intention of not going in for marriage. The source revealed,
"She never really planned to get married anyway. That's why she was always putting it off."
Dana shares a son named John from the six-year-long relationship with John, born in 2010. John is currently with Dana.
The separation led the actress to a serious allegation where her ex-fiancé accused her of blackmailing him for monetary gains. People got the information through social media.
However, the post underwent deletion, but not soon enough to prevent the media from taking a screenshot.
Also read Health Update!! RHOBH's Camille Grammer Opens Up About Her Second Bout Cancer Battle!! "I Am Still In Some Pain" Says Camille
Did Dana Wilkey move on after the divorce?
After breaking up with her fiancé, Dana hooked up with another businessman. In the year 2012, Wilkey was caught showcasing her bikini figure at the beach of Miami with her businessman boyfriend, Philip Marley after they both met at a party in July 2012.
In a statement, expressing her views on Marley to Daily Mail, Dana stated about having several common thoughts.
She explained,
"We have a lot in common. Irish men remind me of Braveheart."
The relationship gave continuation until 2014 after Dana was arrested for committing several frauds and tax evasion. Since then no details of their relationship publicized.
While in 2014 Dana, along with her associates, was arrested for the conspiracy. She pleaded guilty before the court to abstain from the 20 years of imprisonment on March 15, 2016.
So excited go @Dodgers at #marlinstadium #myboys xx pic.twitter.com/gNJFLfZ6NM

— Dana Wilkey (@Danawilkey) June 27, 2015
Dana said trusting the wrong person lead her to prison 
According to the court reports, Dana mentioned getting into trouble for trusting the wrong person in life which landed her in prison. Well, the final tribunal's verdict is yet to release.
Followingly, Dana deactivated herself from social media which has made her followers assume that she is in prison. Dana has not appeared in any of the series to date after the arrest, so there is a likely chance of her being in the remainder.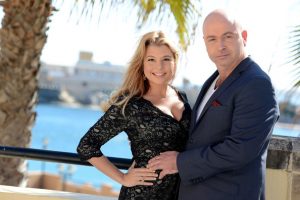 Also Read Real Housewives of Beverly Hills Star Erika Jayne opens about her experience on 'Dancing with the stars' and leaning towards winning the show: 'I Knew It Was Going to Be a Challenge'
Short Bio on Dana Wilkey
Bold and beautiful Dana Wilkey is an American successful entrepreneur and a reality television personality. She is popular for her appearance in The Real Housewife of Beverly Hills. She is prominent for her party planning business. Additionally, she is also an active supporter of charitable organizations and has a hobby of collecting Barbies. More Bio…