'Real Housewives of New Jersey' Star Danielle Staub Is Engaged to Boyfriend Marty Caffrey!!
Danielle Staub found her Knight in Shining Armour! Danielle Staub is engaged to her boyfriend, Marty Caffrey, multiple sources confirm.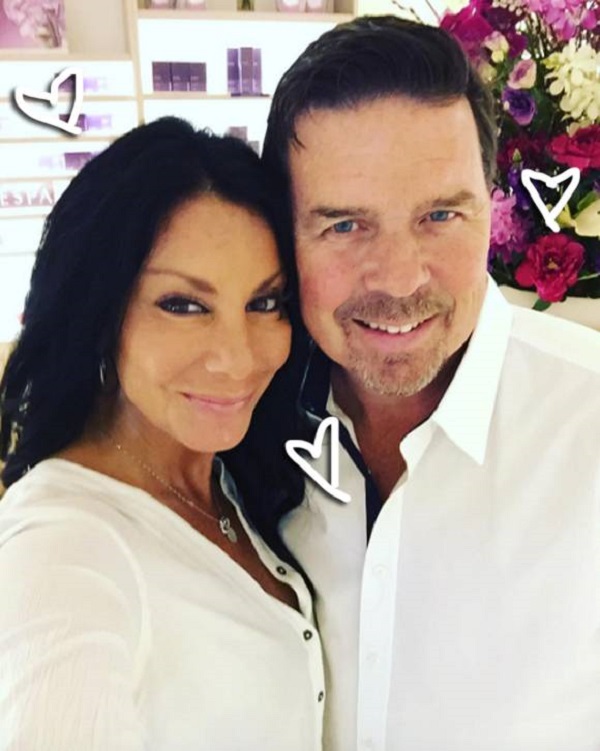 Update:
Marty and Danielle married in 2018 and divorced in 2019.
Marty Caffrey Stays On The Side Of His Ex-Wife Danielle Staub After Her Fight With Margaret Josephs! Read More…
Danielle Staub and Marty Caffery Relationship
The Dirty reported that the proposal was filmed for season 8 of The Real Housewives of New Jersey. A source said,
"The day he proposed, Danielle said her life is now perfection."
E! News has also learned that Bravo cameras were rolling when the proposal took place. It's far too soon, however, to know what will be shown in the new season.
Followers of Danielle have noticed Marty popping up on the mother of two's Instagram feed. Whether enjoying dinner dates or weddings together, the pair hasn't been able to hide their love for one another.
The Bravo star and Caffrey began dating in April 2016. She celebrated their one-year anniversary on Instagram by posting thier picture with the caption,
"Here's to my #first year #anniversary with this cutie … you are a wonderful man and I'm blessed to have you in my life … #happyoneyear @marty_caffrey."
Many fans remember Staub for her much-publicized feud with costar Teresa Giudice. During the first season of RHONJ, Giudice infamously flipped over a table during an argument with Staub, claiming that her nemesis had been engaged a whopping 19 times. Staub told Us in 2015,
"We reconnected and it has been so natural and great. Today was the first time I have seen her in all these years. She reached out to me a few weeks ago to talk and catch up on our families."
Teresa shared with E! News after mending fences with her co-star,
"I never had any problem with her, and I never wanted her off the show. She was attacked, and I guess she felt like she didn't know how to come back from that because we were all attacking her. So I feel like she needs to come back and she probably has a lot to say, and I feel like she needs closure from that."
She added,
"I'm sure she has a lot to say, so it's good for her to get it out. She was shut out by a lot of people, and I feel like she should have her say."
Short Bio on Danielle Staub:
Danielle Staub is an American television personality. She is an actress, best known for The Real Housewives of New jersey (2009), Famous Food (2011) and The Real Housewives Confess: A Watch What Happens Special (2009) – See more at…