Real Life's superhero! Captain America's Chris Evans helps Regina King navigate the steps to the stage while receiving her first ever Oscar!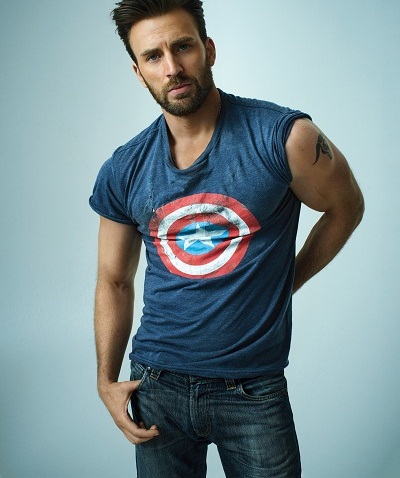 The superhero in real life! American actor Chris Evans did indeed prove that he was the superhero and chivalrous gentleman!
Chris Evans and his act of chivalry
Chris Evans was at the Oscars and when Regina King was going up to the stage to grab her first Oscar, she faced some difficulty. It was Chris Evans who chivalrously came to her rescue and helped her climb the steps to the stage! Chivalry is not all dead!
Chris Evans was seated with Regina King, 48 and her mother in the front row when it was announced that Regina King has got the Academy Award for the Best Supporting Actress award for her role in If Beale Street Could Talk. It was her first ever Oscar and she was excited. As she got up and tried to go up the steps, her feet got caught in her white flowing Oscar De La Renta dress and she found it difficult to maintain her balance and walk further.
But lo and behold! What was that? Chris leaped up from his seat and offered his left hand and arm to Regina King to hold onto it and navigate up the steps to the stage. He appeared like a real-life superhero as he did it. Regina King managed to reach the stage without tripping and received her award.
You may like to read Selma Blair walks the red carpet of Vanity Fair Oscars after-party with an embroidered cane 6 months after MS diagnosis!
Twitter responds to this gentlemanly act of Chris Evans
On seeing this display of gentlemanhood by Chris Evan, Twitter handle got active and put in some great comments for Chris. Internet users lauded Chris for his heroship. Danyal Martin wrote:
"Chris Evans is Captain America in real life. #Ocars2019"
Kelly Dumas commented:
"Chris Evans continuing to prove why he is the best Chris and the man of my dreams. #Oscars2019."
Joseph Motiki tweeted:
"Chris Evan. Best actor at supporting that Best Supporting Actress. Good Man. #Ocars2019."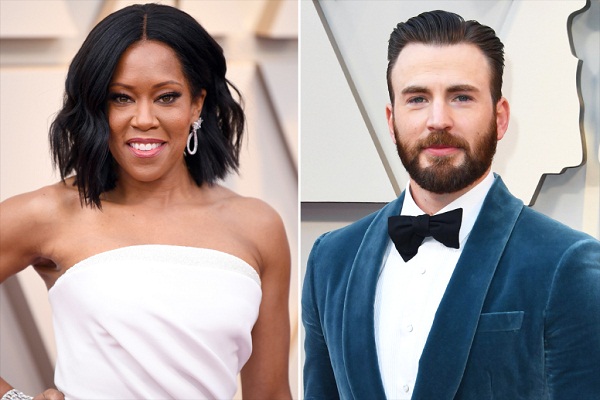 Another social media user tweeted:
"Captain America making sure Regina King had a flawless walk on stage to accept her Oscar."
Another wrote:
"Love seeing Captain America out there doing his thing."
Halloween actress, Jamie Lee Curtis also praised Chris and wrote:
"Hey Chris Evans you are a gentleman! And you look handsome AND well groomed! I just played his mother in a movie so I feel I can say that!"
Chris replied:
"That means a lot coming from my on-screen mom."
ANThony put up the video of the act and tweeted:
"this was such a cute moment."
Amantha Highfill wrote:
"The hero we deserve. # Oscars."
Digital Spy tweeted:
"Who do we speak to about getting Chris Evans to help us up every set of stairs?#Oscars."
His great action touched the hearts of the watchers giving them a nice feeling.
Chris Evans and his previous act of chivalry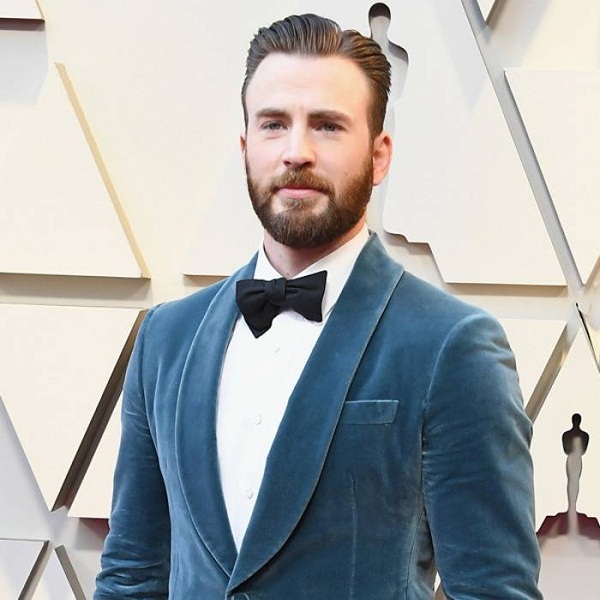 Everyone praised his gallant move and many even reminded that this was not the first time that Chris had shown his good side to the world.
In 2015, Chris was at the center of another adorable movement. Betty White had won an award at the People's Choice Awards function. Chris Evans had personally assisted Betty White to reach the stage and get her award.
Also read Cover story! Oscar-winning actress Rachel Weisz talks about her marriage to Daniel Craig and the aging process!
Short Bio on Chris Evans
Chris Evans is an American actor and filmmaker. He gained fame for portraying Steve Rogers/ Captain America in the Marvel Cinematic Universe and has appeared in Captain America: The First Avenger, The Avengers, Captain America: The Winter Soldier, and its franchise. He is also known for playing the character Human Torch in Fantastic Four and its 2007 sequel, Fantastic Four: Rise of the Silver Surfer. More Bio…
Source: PopSugar, Elle