Real Madrid ace 'Cristiano Ronaldo' named UEFA Player of the Season for 2016-2017 ahead of Lionel Messi and Gianluigi Buffon
Cristiano Ronaldo lifted the UEFA Men's Player of the Year award for a second consecutive season. The Real Madrid striker beat Barcelona's Lionel Messi and Juventus goalkeeper Gianluigi Buffon to register his name for the third time in his career.
The Portuguese international smashed 25 goals in La Liga last season and 12 goals in 13 matches during Champions League campaign. Ronaldo has also won the Champions League last season with Real Madrid. So far, the Real Madrid veteran also became the first player to reach the 100 goals in UEFA Champions League campaign.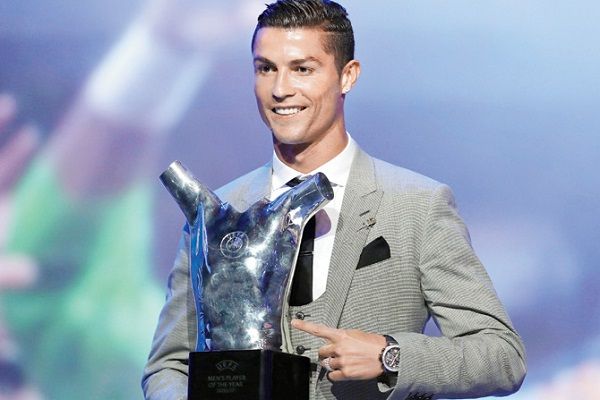 "After winning the trophy he said, "I'm so glad to be here, and honored to win this trophy again. Thank you for my team-mates and congratulations to them too. I'm so blessed, thanks also to the supporters of Real Madrid, and everyone who helped me to achieve this trophy."
List of Winners from the ceremony
As Cristiano Ronaldo was named the UEFA men's best player, Barcelona and Holland midfielder Lieke Martens won the UEFA Women's Player of the Season. Martens has recently won Euro 2017 with her national team. Elsewhere, Juventus and Italian legend Gianluigi Buffon lifted the UEFA's Goalkeeper of the Season award.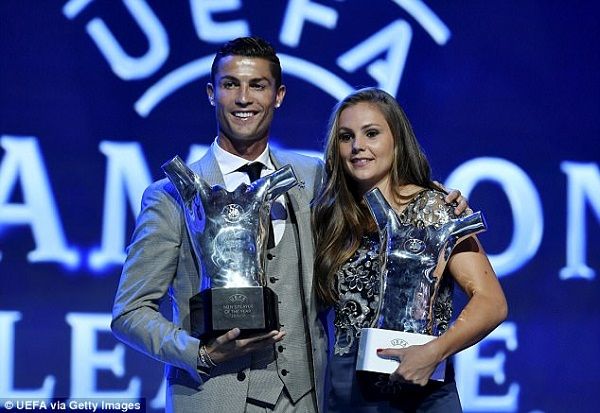 In the category of best midfielder and best defender, both awards were presented to Real Madrid players Luka Modric and Sergio Ramos respectively. In the ceremony, Ronaldo was shortlisted along with Lionel Messi and Gianluigi Buffon. As the Real Madrid ace completed his 100 Champion League goals, he was asked which one is his best.
The goal machine replied,
"The last one against this old man."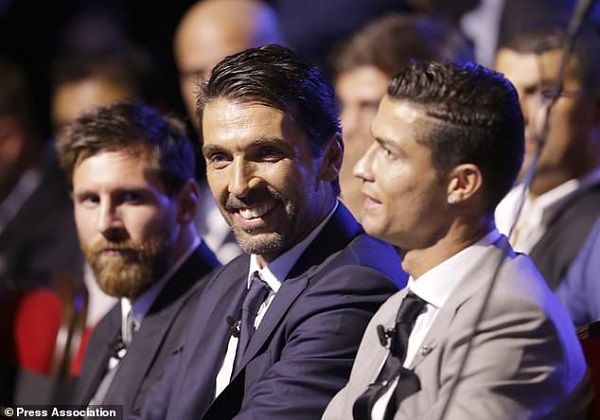 Ronaldo aims to grab the Ballon d'Or
Now Cristiano Ronaldo is only one trophy short equalling to Messi's four UEFA player of the season award. The Argentine and Barcelona legend Lionel Messi has been the tough competitor to the Portuguese international. Besides this, Lionel Messi has five Ballon d'Or where as Ronaldo has four of them.
The tally could come in equal this year as Ronaldo is favorite to win the award. This season, the Real Madrid star has achieved a lot comparing to past season. With Portugal, he has also lifted the famous Euro 2016. Furthermore, he has also won the UEFA Champions League, Super Cup, and La Liga.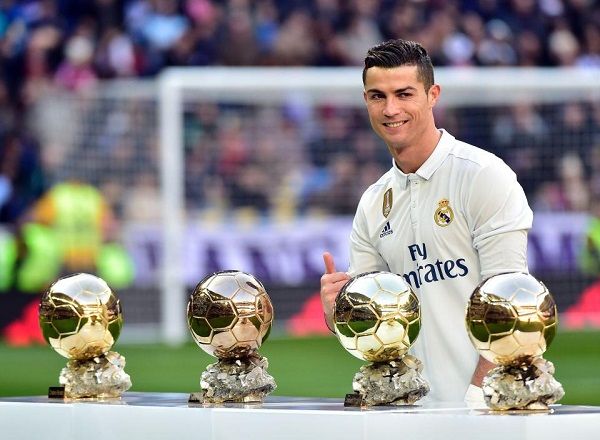 When Ronaldo was asked who could become the future great and win the Balon d'Or, The four times Balon d'Or replied,
"That's a very good question. I see some with great potentials such as Marco Asensio, Kylian Mbappe, Neymar, Ousmane Dembele, Eden Hazard, Marcus Rashford and some others."
A Short Bio on Cristiano Ronaldo
Cristiano Ronaldo is a professional football player and captain of Portugal national team. He is usually recognized as the best player in the world as well as the greatest of all time. He is all time top goal scorer of the Portugal national team. Currently, Ronaldo plays for Spanish giant Real Madrid as a striker. Back in 2016, he assisted his country to become the champions of Europe. In his football career,  Ronaldo has grabbed four FIFA Ballon d'Or. As of now, he has lifted four UEFA Champions League title, one came from Manchester United and three from Real Madrid. He has also owned four golden boot in which he shared one with Luis Suarez in 2013- 14 season in La Liga. More Bio….