Sadie Wright, wife of Elliott Wright is pregnant! Baby's Due date revealed!
There is good news in Hollywood town! A baby on the way! The reality TV hunk, Elliott Wright is about to become a father with his second wife Sadie Wright! How exciting! Read on to know more!
Elliott Wright and Sadie Wright's relationship
The couple started to date in 2016. Elliot felt she was the right girl for him. So after 10 months of dating, Elliot popped the question in 2016. Sadie was more than happy to say yes!
"I knew she was "the one" because my kids love her! Sadie is stunning, she's incredible. My children love her. That's important for any parent."
He also had added:
"If it was the case my children didn't like her, or she wasn't interested, then it would be a no go area."
In a high profile marriage, the couple married in October of 2017. Their big day was aired on ITVBe. Then they had returned to Marbella, Spain where their home is.
Also read: Chloe Sims Bio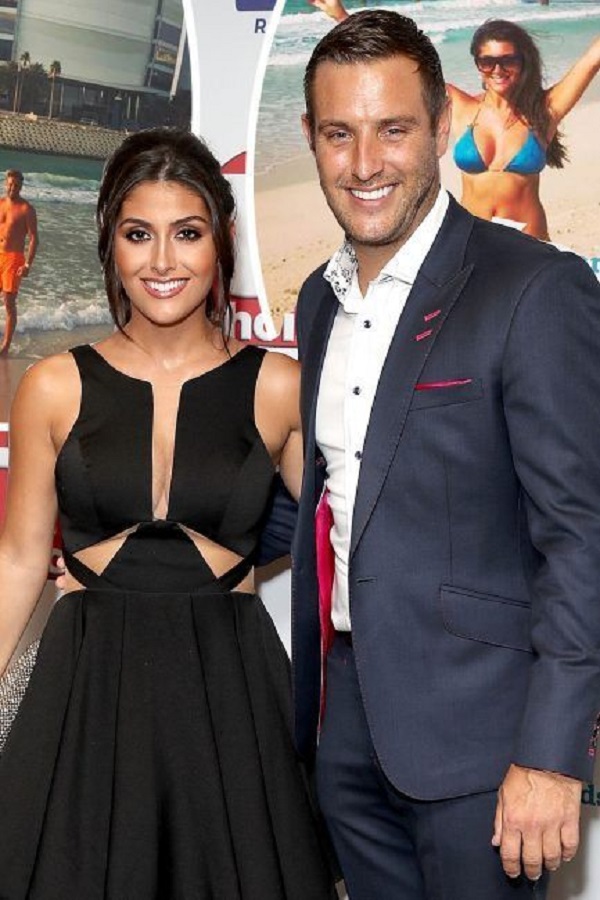 The pregnancy
The couple was happy to announce the pregnancy. The couple made the announcement exclusively with the OK! Magazine. Sadie filled with joy told:
 "We're so excited! I don't think you can ever plan anything because if you plan it, then it doesn't always work out. So I think it's always a surprise but we hoped it was coming."
Elliot too could not contain his happiness. He excitingly added:
"We both started crying when we found out"
The couple also had further information to add. Sadie is 4 months pregnant. So a quick calculation revealed the baby is due in December. They are going to be parents at the end of this year! And about the sex of the baby? The couple is patient enough to wait until the delivery and want to keep it a surprise.
Also, read Cardi B has welcomed her first child with husband Offset! Get the details!
Sadie told the OK! Magazine:
"No, we're going to keep it a surprise. He was looking on the scan trying to see if he could see a willy."
This is Sadie's first baby and Elliot's third and Elliot knows she will be a "super" mom. He shared:
 "For her to embrace my kids the way she did and how my kids took to her, I just knew then that she was going to be a great mum. They even call Sadie's mum and dad Nan and Granddad and they did from after the first summer holidays together. Sadie's very family-orientated and I couldn't ask for more. I know she's going to be a super mum."
Congratulations to the lovebirds Elliot and Sadie!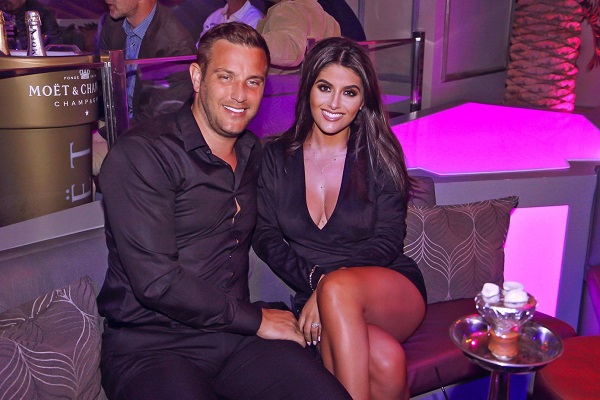 Elliott Wright and Sadie Wright's Short bio
Elliot Wright, 38 is a British reality television personality who rose to fame with his cousins Mark and Jess Wright. His most recognizable appearance is in  The Only Way is Essex,  Get Your Act Together and Playa in Marbella.
Elliot was a married man before Sadie. He has 2 children from his previous marriage.  A son named Elliott Junior is 11 years old and Olivia who is 9 years old.
Sadie Stuart was born on February 7, 1992, in England. The 26-year-old is a reality star and had appeared in the reality show The Only Way Is Essex (TOWIE) alongside now-husband Elliott Wright.
Also, read Female celebrities who got pregnant after the age of 50!
References: (wikipedia.org, dailymail.co.uk, thesun.co.uk)