Reality Television Star Yolanda Hadid Talks About Her Daughter Bella Hadid's Anxiety Battle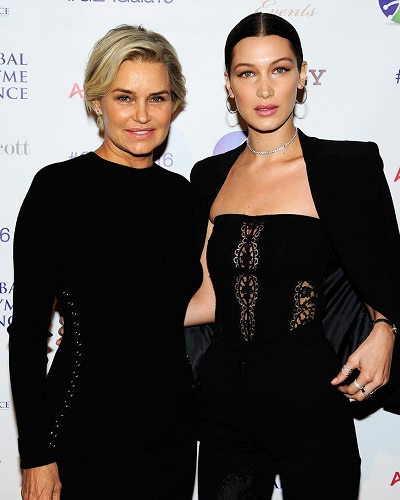 Yolanda Hadid had taken over the headlines a few days ago after talking about her new boyfriend after her divorce. This time she is in the news for a very different reason.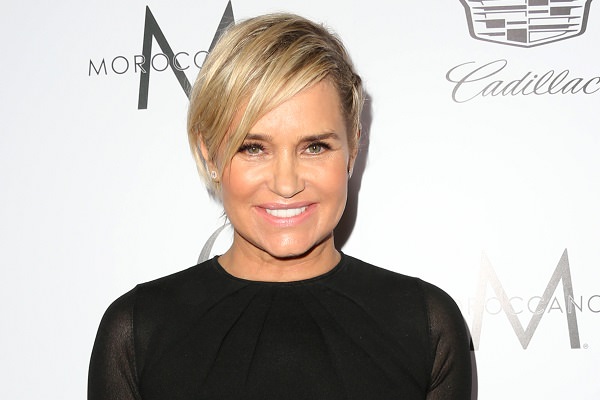 Recently, Yolanda opened up about her daughter Bella Hadid's anxiety. What she has to say about her daughter? Find out all the details over here.
Yolanda Hadid talks about her daughter Bella Hadid's anxiety problem 
Reality television personality Yolanda Hadid opened up about her daughter Bella Hadid's anxiety with the US Weekly. Yolanda talked about how her daughter feels about herself sometimes and she also added Bella goes through the anxiety. Furthermore, she also explained:
"Bella suffers from anxiety. She goes through times where … she doesn't like her body because she gained five pounds, or [she's] too skinny. All this stuff that kids go through,"
Moreover, she also added that many people also go through this stuff. Yolanda further added that though a girl is not a model also faces the same problem.
"We're all in the same game, and we all deal with that stuff. Even girls that are not models go through that. So, I think it's really a great reality check to see that we're all human and we're all trying to do our best. All that matters is that you really try to be the best version of yourself."
Also read about Yolanda Hadid shares a heartfelt tribute on social media for her mother Ans van den Herik who died at age 78 due to cancer!
More on Bella Hadid's anxiety
Bella together with her sister also made an appearance on their mother's new Lifetime reality series. Moreover, they also gave some life advice to some of the contestants. Moreover, her mother explained: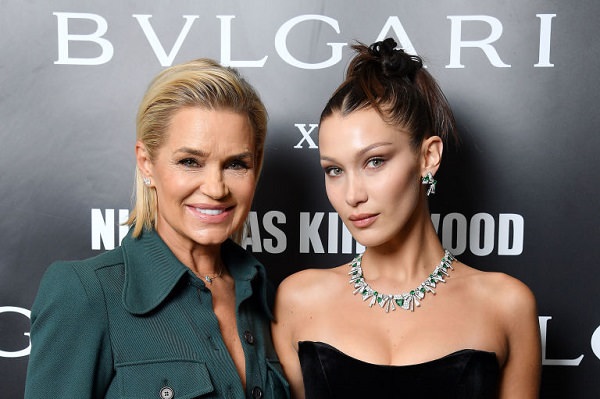 "Gigi was on a photo shoot with them [for] her collection with Tommy Hilfiger. So, she was kind of guiding the girls on set, teaching them that it's not really all about posing. It's about bringing out the core of who you are. Being able to express that through your eyes, into the camera, so when somebody picks up a photo, it speaks to you."
Moving on, on the show, Bella also explained her personal struggles and gave advice to the fellow models on the show. Moreover, Yolanda explained that her daughter dealt with some other girls who were insecure.
"Bella really dealt with some of the girls that were really insecure and were blocking themselves to take great pictures because they were so insecure. Bella was trying to say, 'You know, I feel insecure too, but I've learned to push through it and just go for it."
More About Yolanda Hadid
Yolanda Hadid is a fashion model and a television personality from The Netherlands. She is mainly popular for her appearance in the American reality-television show "The Real Housewives of Beverly Hills". Yolanda is also an interior designer. She is Dutch as well as American and she is of Dutch descent.
Yolanda Hadid is one of the beautiful and healthy TV Personalities in the world but, in 2012, the news shocked her fans. that day it was revealed that she was diagnosed with Lyme disease. In early 2013, she underwent surgery and removed a port, Now, Hadid is again back to her normal healthy life.
Also read about New Love Alert!! Yolanda Hadid Talks About Her New Relationship And Her Boyfriend; Says 'I'm Really Excited to Be Back in Love'
Short bio on Yolanda Hadid
Yolanda Hadid is a fashion model and a television personality from The Netherlands. She is mainly popular for her appearance in the American reality television show The Real Housewives of Beverly Hills. She is also an interior designer. In early 2013, she underwent surgery and removed a port, Now, Hadid is again back to her normal healthy life. See more…
Source: usmagazine