Who is reality TV star Brooks Ayers married to? Know about his past relationship with Vicki Gonvalson, net worth, social media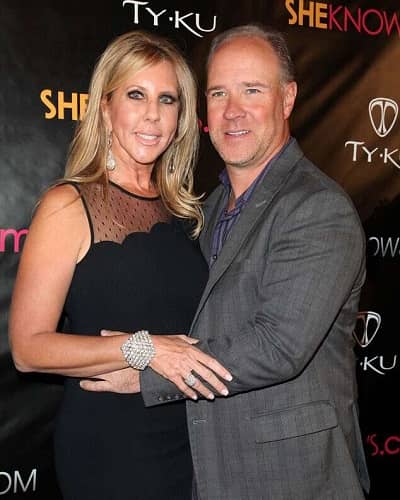 Brooks Ayers is a reality TV star who made headlines as the boyfriend of The Real Housewives of Orange County star Vicki Gunvalson.
Who is Brooks Ayers married to?
Brooks Ayers is officially off the market. He walked down the aisle with his girlfriend Christy Lindeman in 2018. They married in front of friends and family on 24th March 2018.
Similarly, the married couple shared a photo from the church with Brooks in a dark suit and his wife in a white sleeveless V-neck lace dress holding a bouquet of pink-and-white roses.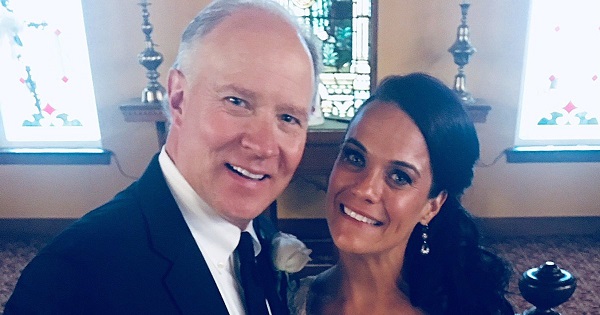 They currently reside in Indiana. Likewise, they were looking forward to moving back to his home state of Mississippi to be closer to his parents and adult children.
Also read Real Life Couple Blake Lee And Ben Lewis To Romance On-Screen On 'Christmas Setup'! Everything You Need To Know About Their Married Life!
Brooks Ayers and Vicki Gunvalson's relationship
Brooks Ayers and reality TV star and businesswoman Vicki Gunvalson started dating each other in 2010. She introduced her new boyfriend in season 7 of The Real Housewives of Orange County. 
They dated for five years before parting ways in July 2015. At that time, Brooks was accused of forging medical documents in an attempt to claim that he was diagnosed with stage three of Non-Hodgkin's lymphoma.
He came out clean after the incident and publicly apologized to Vicki. She thanked him for speaking out things.
Her statement says,
"Over the last year I have been bullied, belittled, and humiliated by viewers, the media, and my so called 'friends.' I am not now, nor have I ever been involved in covering for Brooks. I continue to wish him nothing but the best and hope that we can both now move past this difficult chapter in our lives."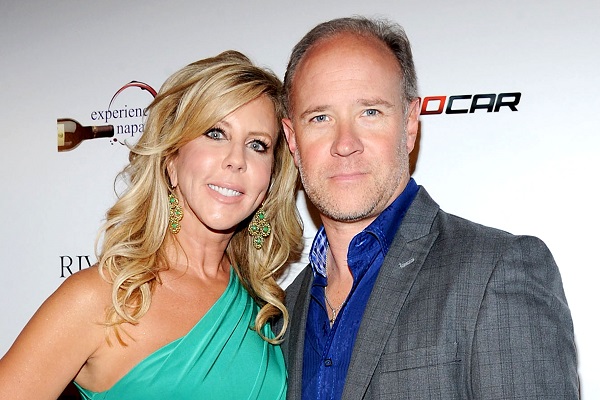 How much is the net worth of Brooks Ayers?
Brooks Ayers has an estimated net worth of $150 thousand. His ex-girlfriend Vicki Gunvalson had taken legal action against him.
She filed a lawsuit in April 2019 to Clark County Court in Nevada. She claimed that he owes her a significant amount of money in unpaid loans.
As per the court documents, he started borrowing money from Vicki in 2011. They entered a written agreement.
The agreement acknowledged the balance due on the loans in the amount of $184,899 to Gunvalson. But Brooks never paid the loan back not provided an accounting.
Similarly, Vicki alleged in the lawsuit that she paid for Ayers' legal fees from their 2013 litigation in Clark County, Nevada, because he was unable to cover the costs.
The court document states,
"Although demand has been made, Ayers has failed and continues to fail to remedy or make good on the said to Gunvalson; that there is now due and owing from Ayers to Gunvalson the sum of $81,652.97, plus pre-judgement interest, attorneys' fees and costs,"
Likewise, Vicki said,
"I'm going after him … for money he owes me. He owes me a lot. I have an Excel spreadsheet on him. I don't [want to] relive the emotion, I want my money back. The man lied to me and he's not going to get away with it."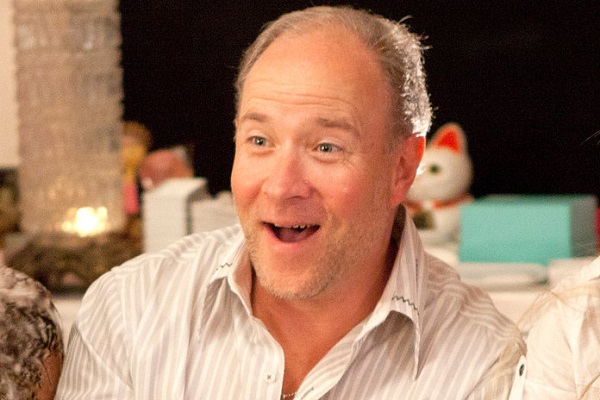 Brooks on social media
Brooks Ayers has a Twitter page with 20.1k followers. He joined Twitter in February 2010. He is pretty active on his account. Also, he retweets the tweets of many other users on his account.
His Twitter bio reads,
"A 1989 Graduate of MSU. #Hailstate. I love MSU sports and my family! Healthcare Sales."
Likewise, he has an Instagram account with 1.9k followers. But he has kept his account private. Brooks also has a Facebook page on his name which was created on 12th November 2015.
But he has not used the account since April 2016. He used to posts about his ex-girlfriend Vicki and Real House of Orange County. 
Also read Bella Poarch apologized to Koreans after tattoo controversy! Also, know about her early life, mental health, social media, biography
Short bio on Vicki Gunvalson
Vicki Gunvalson known as Victoria Gunvalson is an American reality TV personality and businesswoman.
She is known for her role as a housewife in the Bravo reality television series The Real Housewives of Orange County since its first season. Similarly, she is the founder of Coto Insurance. Read more bio…