What and who is the reason behind the bald head of John Travolta?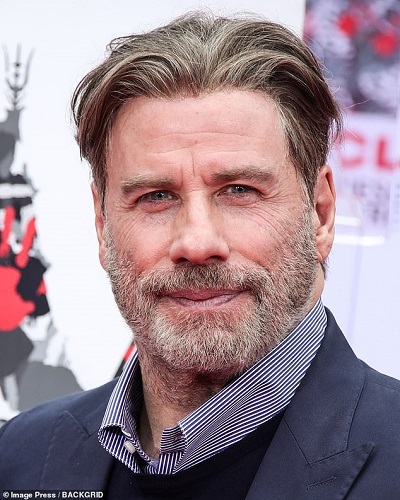 So many things happen in this world for reasons best known to them. This includes the bald head of actor John Travolta. But we do know the reason for that now.
John Travolta and his appearance on the show Jimmy Kimmel Live
Recently John Travolta and his daughter Ella Bleu appeared on the show Jimmy Kimmel Live. Jimmy was not around but in his place was guest host Lena Waithe. She has also shaved her head off of late. Referring to it and comparing it to John's bald head, Lena said:
"I feel like I can relate to you a little bit,"

"We both did the big chop."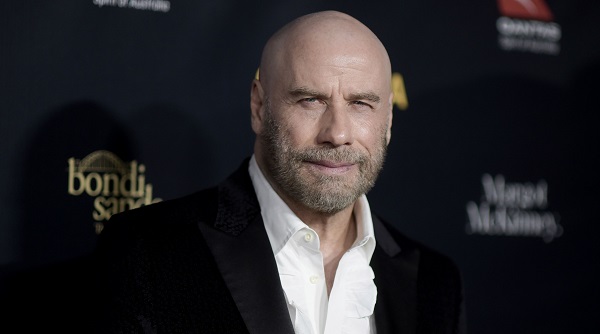 She continued to remark:
"Your hair was pretty famous. You had this beautiful mane."
John Travolta and his pitbull-inspired bald head
John had shaved his head and gone bald earlier this year. People knew about it when he uploaded a picture with his newly bald head on his Instagram. Of course, it goes without saying that the picture had gone viral.
Lena asked whether he expected that people and fans would make his bald-headed picture viral. John said:
"No! It's a haircut,"

"The last time I went viral before that was when I mispronounced Idina Menzel's name on the Oscars."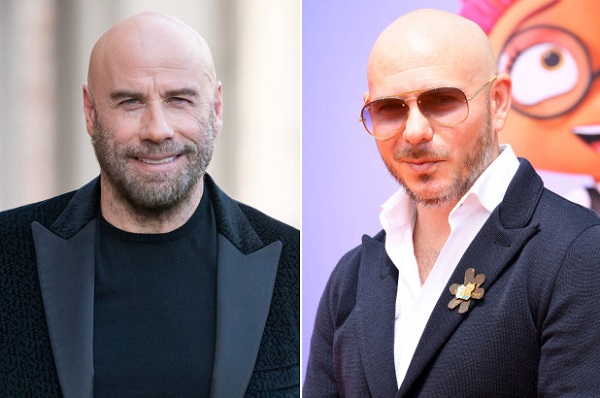 Lena then revealed that she was anxious before cutting all her scalp hair off since she did not know what type of skull lies behind the hair. This was the time that John decided to open up and talk about the mystery of his bald head. He said:
"I did a movie years ago called From Paris With Love where I shaved it, so I got used to it, and some people got used to it. So it wasn't a total shock,"

"And I became friends with Pitbull…All us guys have to stick together that do this. He encouraged it, as well. And the family encouraged it."
Pitbull is an entertainer and an influencer. So it was partly his influence that prompted to shave his hair off!
About John Travolta's daughter Ella Bleu
Ella Bleu is 19. She is an aspiring actress. She told People:
"Since I was very little, I've loved performing, singing, dancing and putting on shows at home for my family and friends,"
She added:
"In our house in Maine we have this stage area set up with a little red curtain and my friends and I would perform there…We did (everything), from the Hulk to Christmas shows and one year we all played different 'Housewives of Maine'."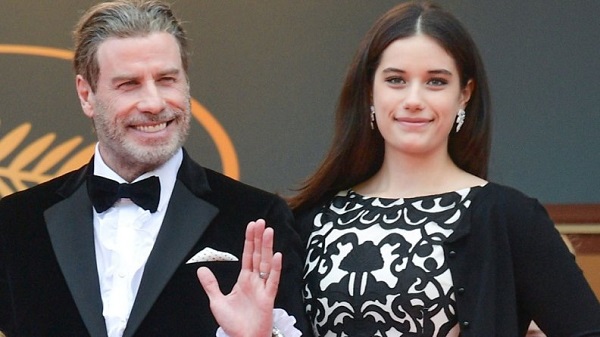 She debuts in The Poison Rose with her father John. The adorable daughter said:
"It helped so much having my dad there. It was so comforting and he's the best mentor ever."

"When I have any questions, my mom and dad have the best advice, and that's amazing… I love that its sort of family business!"
Short Bio on John Travolta
John Travolta is an American actor, producer, dancer, and singer. Travolta was first known in the 1970s, after appearing on the television series Welcome Back, Kotter and starring in the box office success Saturday Night Fever and Grease.
Travolta was first known in the 1970s, after appearing on the television series Welcome Back, Kotter and starring in the box office success Saturday Night Fever and Grease. More Bio…
Source: Esquire, People