Reba McEntire and former Daughter-in-law Kelly Clarkson relationship update!! Reba glad her ex-step son married Kelly!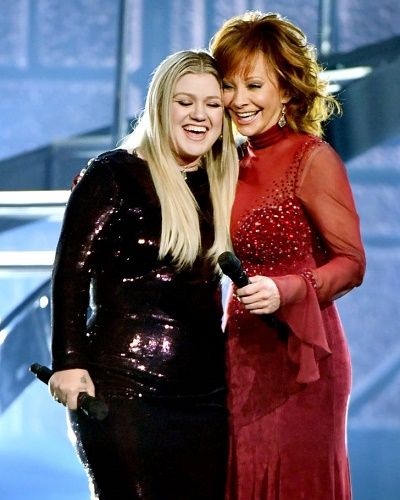 The "since you been gone" singer, Kelly Clarkson, reunites with former mother in law country singer Reba McEntire on her show The Kelly Clarkson show. The two were once a family as Kelly is married to Reba's ex-stepson Brandon Blackstock. Reba finally opens up about the time she was family with Kelly Clarkson and says, "Thank Goodness".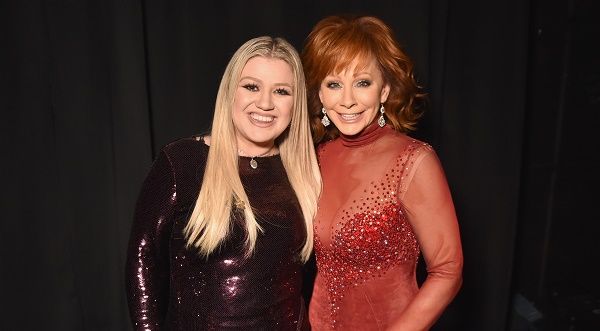 The 37-year-old singer married Brandon Blackstock, the son of manager and guitarist Narvel Blackstock in 2013 when Reba was still married to Blackstock making Kelly her step-son's wife. However, Reba divorced Narvel Blackstock in 2015. The 64-year-old nevertheless, stated that she was sincerely happy and relief that her step-son married Kelly Clarkson.
Also, read about Reba McEntire 's friend Laura Putty Stroud – her relationship with Reba' s ex-husband Narvel Blackstock and her career!
Kelly and former mother-in-law Reba still very close!
Kelly and Reba were very close to each other even before Kelly married Reba's then step-son, Blake Blackstock. The friendship between the two dates back to 2007 when McEntire performed together many times.
The two also have a duet version of Clarkson's "Because of You" including a duo tour in 2008. And after being a legal family from 2013 to 2014, the two remain the best of friends.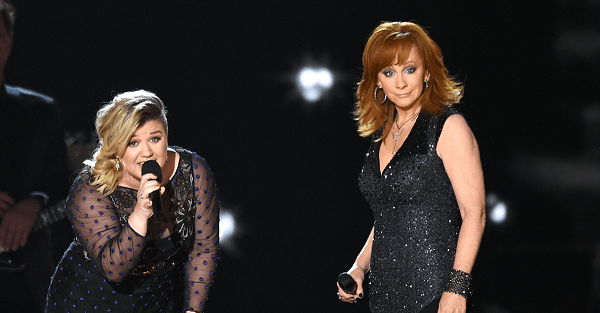 On the September 20th episode of the show, "The Kelly Clarkson Show", Reba appeared as the guest. The 64-year-old country singer talked about her admiration for Kelly Clarkson and how she was pleased for her ex-stepson when he married Kelly Clarkson. Clarkson said,
"I ended up marrying her oldest son, and you got stuck with me more"
To which Reba quickly remarked,
"Thank goodness!"
Clarkson also couldn't help but go on about her ex-stepmother. She said,
"Out of all the fun we've had, I always have my little moments with you because I know we're friends and we're family, but you're always like that hero to me, especially musically. You're just a beast, like a pioneer for women."
She added,
"It's insane. Not just musically, I think what's amazing about your career is you're a businesswoman, you've conquered Broadway, you've conquered TV, you've conquered movies, animated films. You've done everything you could possibly want to do!"
Also, read about The father of singer Beyonce and Solange, Mathew Knowles is diagnosed with breast cancer
Kelly's endearing admiration and respect for Reba!
It's no secret as to how much close these two are with each other. Clarkson even paid a tribute to Reba with McEntire's 1990 hit "Fancy" last year at the Kennedy Center ceremony where Reba was getting honored. She even gave a tearful and sincere speech dedicated to Reba prior to her performance.
Clarkson said as she tried and held her tears back,
"I've been a fan of Reba since I was a little girl. Her voice has always felt nostalgic for me. Even as an adult, there's something about her tone and her storytelling that just feels like home,"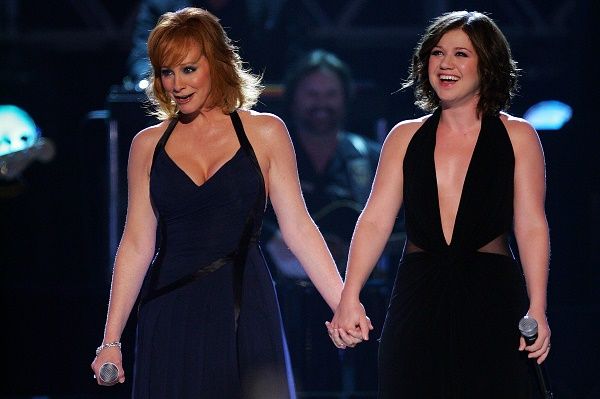 She added,
"Sometimes when we meet our heroes, it doesn't always pan out how you hope. But meeting Reba — being friends with her, and eventually becoming family — has been one of the highlights of my life, truly," Clarkson added. "So thank you so much for listening to me vent as an artist. Thank you so much for comforting me on the phone through my tears, like a friend. And thank you for being a really rad grandma for my kids."
Regardless of Reba's split with ex-husband Narvel Blackstock, Reba still manages to stay close with all of the Backstock family. And especially close with old friend Kelly Clarkson which is adorable.
Also, read about Standing strong against all the Bullies- Reuben De Maid a young Youtuber, Make-up artist, and Singer! Know about his battle against bullying.
Short Bio on Kelly Clarkson
Kelly Clarkson is an American singer and songwriter. She began her career as the winner of the television series 'American Idol.' Additionally, her debut single, 'A Moment Like This', topped the US Billboard Hot 100 chart. Since then, she has released several albums like 'Breakaway', 'All I Ever Wanted', and 'Piece by Piece' among others. See more Bio…
Short Bio on McEntire
Reba McEntire is an American actress, singer, songwriter, record producer she is also known as Reba Nell McEntire. She is nominated for Grammy Awards. She was nominated for the Golden Globe Awards for Best Performance in a Television Series Musical or Comedy. See more Bio…
Sources: PEOPLE, Wikipedia, Journalstar, brenhambanner