Reba McEntire 's friend Laura Putty Stroud – her relationship with Reba' s ex-husband Narvel Blackstock and her career!
Laura Putty Stroud is a real estate agent and a friend of country singer Reba McEntire. After Reba divorced her husband Narvel Blackstock, he began dating Laura Putty Stroud.
Laura Putty Stroud and her relationship with her friend's ex-husband
Reba and Narvel were married for nearly 26 years before they decided to separate. They announced their separation on 3 August 2015. Her fans were shocked on learning about their split. The divorce was, finalized in October 2015.
Narvel moved on in life pretty fast. He started a new relationship with Reba's friend who was, a broker. Her name is Laura Putty Stroud. In January 2016, the news of Laura and Narvel being a couple made headlines.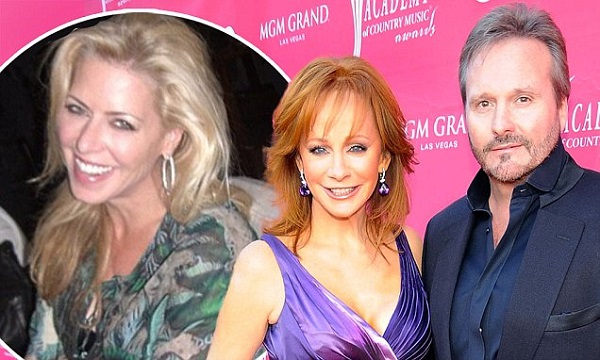 An insider had said:
"They are very serious. It's unclear when they started dating. The word on the street is that they're getting married."
There has been no news of engagement or marriage from the couple after that.
Laura Putty Stroud and her relations with Reba McEntire
Laura has been a friend to Reba for many years. Reba's social media contains pictures of her with Laura and a male colleague. The picture was, clicked at a Katy Perry concert and all three are seen wearing colorful wigs in the snap.
Laura had also accompanied Reba to her son Shelby Blackstock's car racing competitions. Reba had even called out to Laura on her social media for taking some artsy Instagram photos. So Reba and Laura were close friends.
Laura Putty Stroud and her career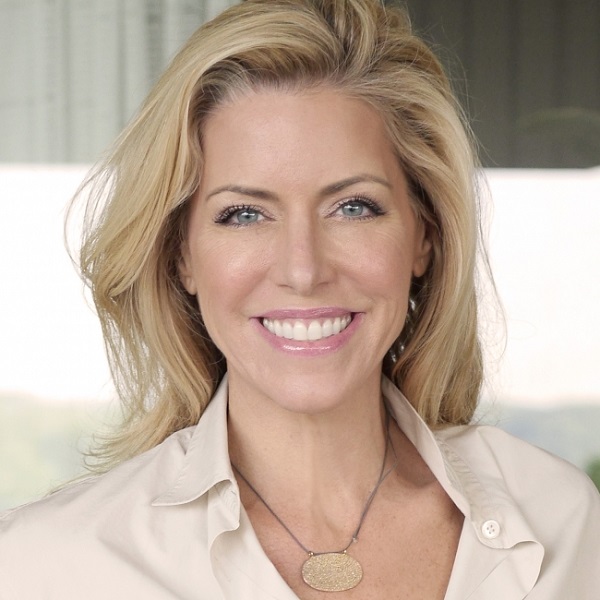 Laura is a real estate investor. She sells luxury homes in Nashville. It is not known whether she does any other work besides this. There are no more details about Laura and her life before fame.
Reba McEntire and Narvel Blackstock divorce
Reba and Narvel married in 1989 on a boat in Lake Tahoe. They were happy together and had a son named Shelby. Narvel also has three other kids from his previous marriage. These are Brandon (who also a music manager and married with singer Kelly Clarkson), Shawna and Chassidy Blackstock.
Reba and Narvel were staying separate for many months before they made the news official.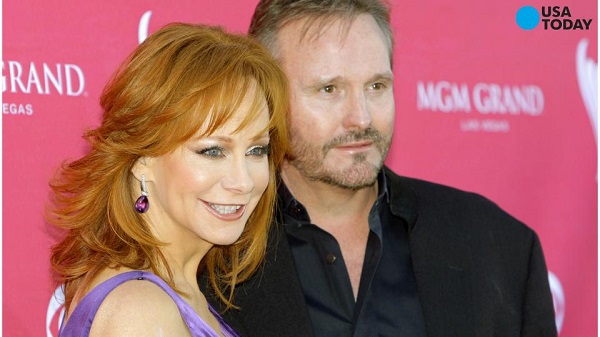 After the announcement of their separation in August 2015, in December 2015, Reba had put up a Facebook post confirming that she and Narvel were officially divorced on 28 October 2015. She put up a picture of her management team and wrote:
'So proud of these people. They have been with me for over 20 years. Pictured l to r, Brian Leedham 24 years, Narvel Blackstock 35 years me, Penny Chubb 22 years. Top row Doug Sisemore 23 years and Cliff Williamson 23 years,'
She put in a comment below:
'Narvel and I are divorced. It was final October 28,'
Reba McEntire and Narvel Blackstock – business ties
Reba and Narvel were working together for nearly 35 years before they split. But despite the separation at the personal front, they have remained friends. They continue to be business partners. They run their company Starstuck Entertainment together. This company manages stars such as Blake Shelton and their daughter-in-law Kelly Clarkson and also Reba McEntire herself. A statement from Big Machine Label Group said:
"Despite this being the end of their marriage, they continue to support each other."

"They have worked together for 35 years and will continue to do so.

They have asked that you respect their privacy during this time."
Source: Wikipedia, daily mail