Rebecca Humphries dumps her boyfriend Seann Walsh after he is spotted kissing and embracing Katya on a night out!
Seann Walsh who is a participant on the Show Strictly Come Dancing was seen with his dance partner Katya recently. The two were on a night out in London and were caught on camera kissing and embracing each other outside a restaurant! It did not go well with Seann Walsh's girlfriend Rebecca Humphries who has called it quits with Seann Walsh after this incident!
Rebecca Humphries has released a blistering statement
In response to the kissing incident which took place on Katya's birthday just outside a pub in London, Rebecca Humphries has released a blistering statement and dumped Seann. Rebecca stated that she is not a victim and has gone ahead to accuse the comedian Seann Walsh of trying to control her when she confronted him on the issue.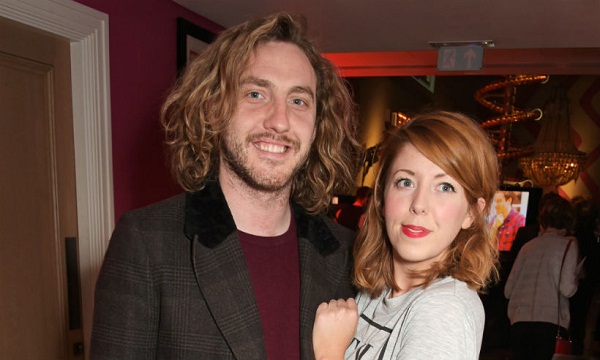 Rebecca Humphries is hailed a hero
Stacey Solomon praised Rebecca for such a brave move and called her a hero. Rebecca also got a lot of support from many other celebrities who included Sam Claflin and Myleene Klass. The actress of Games of Thrones Laura Pradelska tweeted:
"We've all been there."
Lisa Moorish labeled Seann a fragile and an insecure man and also applauded Rebecca and called her an inspiring woman. Carol Vorderman stated that Rebecca deserves the best. Actor Jack Holden was also supportive and called Rebecca amazing. Denise Welch said:
"There's no better revenge than letting [the other woman] keep him."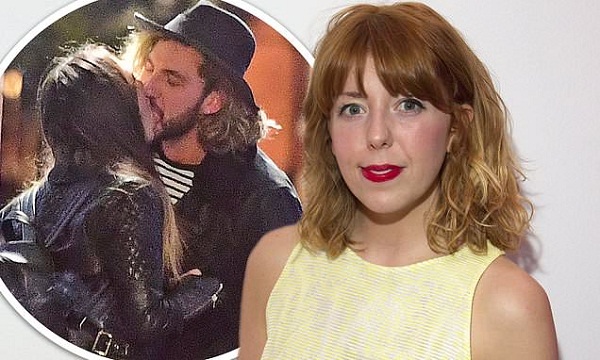 Klass posted on his Twitter:
"A situation recognisable to so many of us. You took more than the cat with you, you took your pride, your dignity and your self worth. Sending you so much love and support x."
Claflin posted on his Twitter:
"Love you x."
The Monday Night incident
On Monday Night, Russian beauty Katya was photographed along with her dance partner Seann Walsh outside a Central London pub. They were kissing and embracing each other. Some of the onlookers told The Sun that both of them were behaving like teenagers and were not in the least worried about what people around the may be thinking of them. It is said that Katya did a number of dance moves along the pavement before she shared the kiss with Seann. The couple was there at the restaurant called Duke of York in Marylebone, Central London until midnight.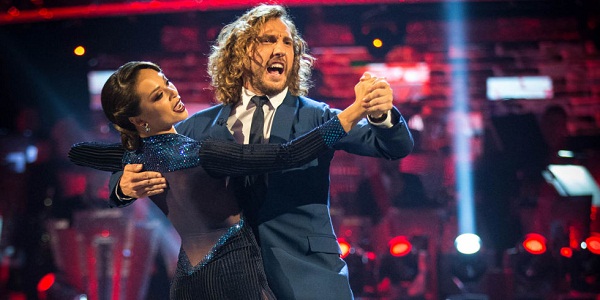 All the pictures received were published as well as posted online.
Katya and Seann release an apology statement
After their kissing and embracing pictures went public, the two parties concerned had released a statement in the form of an apology. Katya Jones had said:
"I'm very happy in my marriage to Neil Jones."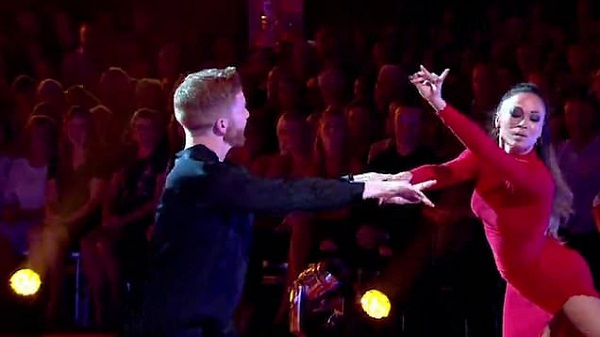 Sean also apologized for his drunken and indecent action. The fourth person who is also involved in all this is Katya Jones' husband Neil Jones who broke his silence yesterday and responded on his social media about his wife's performance at the show. He also put up a picture of himself in which he was topless and was seen posing on a rock.
Source: express.co.uk