Rebecca Zamolo: her flattering tweets for IKEA and Taco bell, her career and her family: Read on to know more!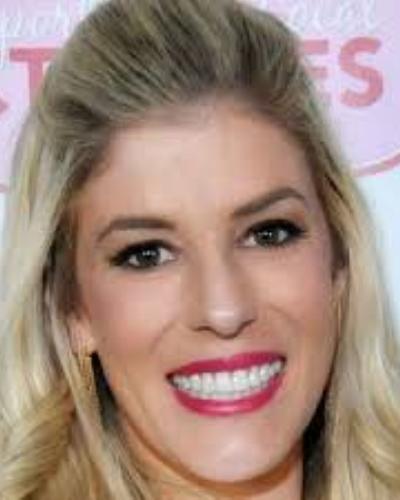 Her complimenting tweets
American actress Rebecca Zamolo has revealed her love for IKEA and Taco Bell through her recent tweets. Rebecca had visited IKEA; the furniture and home accessories retail outlet in her town and said that she was completely overwhelmed with the experience. She added that the outlet had such wonderful home items that she, in fact, forgot what actually she wanted once she entered and saw the wonderful collection there.
Kudos to IKEA!
I never realized how overwhelming IKEA is ? I feel like I forget everything I need to get as soon as I walk in

— Rebecca Zamolo (@RebeccaZamolo) June 25, 2017
She was also happy at having met good and the right kind of people at Tacobell, the fast-food restaurant company. She loved trying the Fantasy Freeze at Vidcon. It looks like she is advertising for these two companies free of cost!
The 2017 Vidcon convention was heavily attended by online video viewers, creators and industry representatives all over the world and was a great success.
One of her followers and fans, Bob Bolender tweeted that Taco Bell has a great ambassador and they should consider putting Rebecca Zamolo in their advertisement.
The @tacobell booth @vidcon is definitely #instaworthy ?? Loved trying the #FantasyFreeze with… https://t.co/RMzAEaOTQc

— Rebecca Zamolo (@RebeccaZamolo) June 23, 2017
You may like to read Celebrities who continue to live their humble lives even after fame and money!
The hard-working Rebecca
Rebecca Zamolo is an industrious and intelligent actress cum gymnast. She never shies away from hard work. Since the age of 9 years, Rebecca has undergone tough training in the gym to be a competitive gymnast.
She played at regional and national levels and won several titles and awards. She competed in this sport up to the elite level. She has taken part in the track and field sports for the University of California, Santa Barbara as a Division I athlete. She loves the camera and performing.
After her high school, Rebecca Zamolo worked as a professional cheerleader for the San Jose Sabercats. Working with them, Rebecca Zamolo could procure some work in TV and commercials. Even at the University of Calfornia, Rebecca Zamolo took up as the sports broadcaster for her college's local station called Gaucho News.
She procured a degree in Communications and Sports Management. She then shifted to Los Angles for better prospects and decided to take her career into her own hands. She started performing comedy with the Improv Troupe. She did improvised comedy on 'The Second City'. She started working with Craig Ferguson on his show in 2010.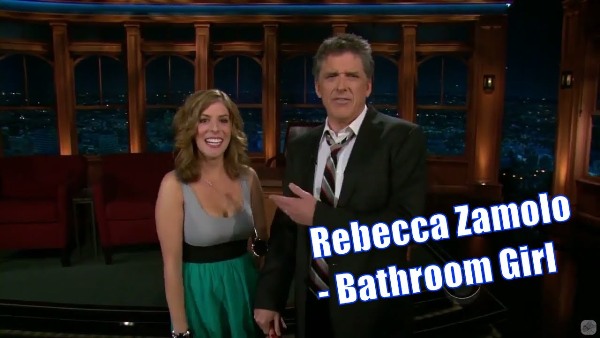 Her fame shot up. She also created and produced her own videos most of which went viral. She has worked with many eminent actors such as Jermaine Clement, Brain McKnight, and Dean Morris, and also with Yahoo, Blip. TV etc. She is known for creating her own opportunities and is presently managed by Eric Black at Crestview Entertainment.
Her family affairs
Rebecca Zamolo is an accomplished and talented actress. She has been diligent in her career and this has paid off. She has her hands full of work assignments and she is enjoying the space that she is in at present.
She does have a hectic life schedule but that does not prevent her from spending quality time with her loved ones. Rebecca Zamolo is the eldest daughter of Paul and Cathy Zamolo.
She was raised in Martinez, California with four other siblings, namely, Jennifer, Monica, Michael, and Lissa. She is married to American musician Matt Yoakum (Matt Slays as he is commonly called) on 17th May 2014.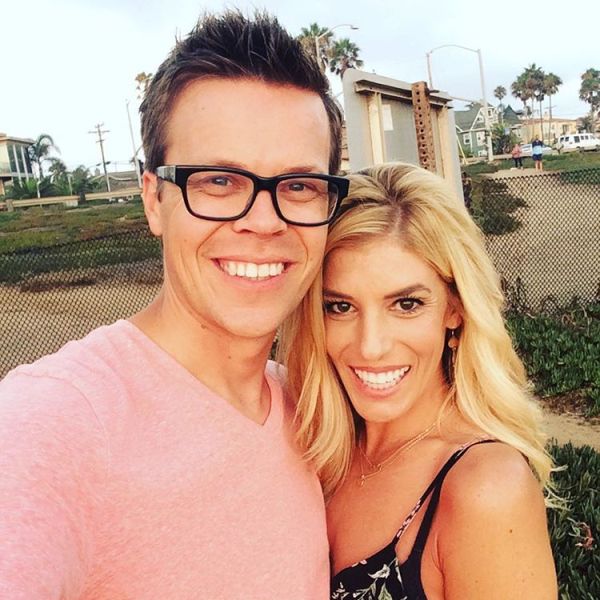 Both have their own YouTube channel on which they post funny and 'cringy' videos 2-3 times a week. Their marriage seems to be going strong and there has been no news of any conflicts or marital discord heard of till now. She stays in Los Angeles and owns two pet dogs-Peanut and Blackjack. www.marriedbiography.com wishes the couple a happy and blessed married life!
Also read YouTuber Natalia Taylor fakes a Bali vacation; shoots in Ikea store!
Short Bio on Rebecca Zamolo
Rebecca Zamolo is a Youtuber, actress, writer, and producer who creates and stars sketch comedy web series like 'The Flip' side and 'The Mumbles teens'. She is national title winner in gymnastics. She has also appeared in several commercials.Rebecca became famous for her improvising skill as a recurring performer on 'The late show with Craig Ferguson' in 2010. More Bio…