Record-setting Instagram account – Jennifer Aniston enters into Instagram world, But this is not her first time on Instagram!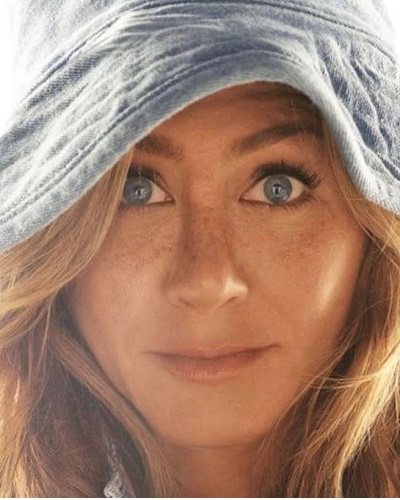 Jennifer Aniston is finally into Instagram. And what a way to began Instagram's Journey. She posted a selfie with her "Friends" costars Courteney Cox, Lisa Kudrow, David Schwimmer, Matthew Perry, and Matt LeBlanc.
New Instagram setting a record
Did her account set the Guinness World Records?
Her fans were so excited about her newly sign in Instagram account. She gained 1 million followers in just five hours. This fast-growing Instagram account has set a new record. Aniston beat out Prince Harry and Meghan Markle for the quickest Instagram account to reach a million followers.
In April, they reached 1 million followers with a time duration of five hours and 45 minutes. Before that Kang Daniel set the record. This South Korean singer and songwriter reached 1 million followers in 11 hours and 36 minutes.
Kang Daniel is best known for finishing first in Produce 101. Also a member of South Korean boy group Wanna One.
Also read: "King of All Media" Howard Stern makes his first appearance on The Ellen Degeneres Show. Also offers her a kiss
Crashing Instagram 
While fans were busy following Aniston on Instagram, it caused Instagram to malfunction. Entering Instagram with one photo caused her profile to crash. Fans were not able to follow her for some time. As of now, Aniston had 13.3 million followers.
Through an email a representative for Instagram said:
"We are aware that some people were having issues following Jen's profile earlier this morning Pacific Time due to the volume of people going to her profile, Don't fret: The issue has since been resolved, so you should have no problem joining Aniston's 8.8 million followers and counting."
Debuting Instagram, Aniston's set a mark recognized by the Guinness World Records for the fastest time for an Instagram account to reach that milestone. Aniston talking about this situation said,
"I swear I didn't mean to break it… Thanks for the kind, glitchy welcome everyone."
Luckily, the issue was resolved quickly. Her fans will now be able to be in touch with her Instagram account. Jen acknowledged the malfunction with a funny video.
Stalker Instagram Account
While promoting her upcoming series The Morning Show on the ABC talk show, Jen shared about her stalker Instagram account. So, this is not her first time on Instagram.
With her stalker Instagram account previously, she used to stalk people. During that time, she used to learn to use Instagram, now she thinks she is ready to get into the 'social media pool'.
On Jimmy Kimmel Live! on Wednesday, Jen confessed:
"It was a stalker account. When I was thinking about doing this, I sort of figured it was time to kind of understand the world and dip my toe into the social media pool."
Reference: (businessinsider, edition.cnn, dailymail)