Red Carpet Debut With the loved one! Keanu Reeves appears in public with his first 'girlfriend'
According to some sources, the famous comedy and action movie actor, Keanu Reeves is seen together with his first-ever girlfriend in public. The couple seems to reunite again with the hope of a good relationship. Noticeably, Keanu has somehow tried to indicate his loved one on the red carpet as well. Details to follow.
Keanu Reeves and Alexandra Grant on the red carpet
Surprisingly, the well-known actor made his appearance on the red carpet with his girlfriend for the very first time in his thirty five year career in the industry. He posed for dozens of photos together with one of the prominent artists, Alexandra Grant. The fun-loving couple posed in the red carpet. Moreover, they seemed very happy together.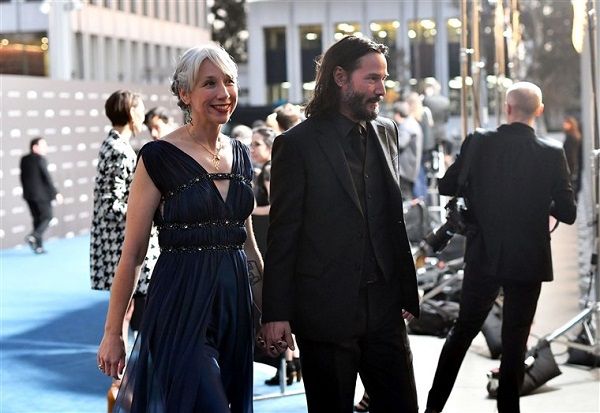 Likewise, the handsome hunk had on a black suit with a black shirt, adding on a black tie and workman boots with lots of facial hair. His sweetheart looked graceful in a navy blue sleeveless gown. She added on with heels and bangle bracelets.
Also, read about Memoir! Gay Elton John talks about his struggles with relationships and fellow musician, Rod Stewart's rude way of dumping his girlfriends and women he bedded!
The happy and lovable couple
Similarly, he held his hands with his love at the LACMA Art plus Film event in Los Angeles as well. Keanu has never been much affectionate with any woman till now. The talented actor has always kept his personal life very private.
However, the couple has nothing to hide about their relationship this time. They come together in front of the international press.
In addition, Keanu teamed up with Alexandra on the books Ode To Happiness and Shadows. Alexandra is an artist who specializes in sculpture and painting.
When Alexandra provides visual art for the volumes, Keanu writes the poetry. The two-some also have the publishing house Artists' Books together. In other words, they are also business partners.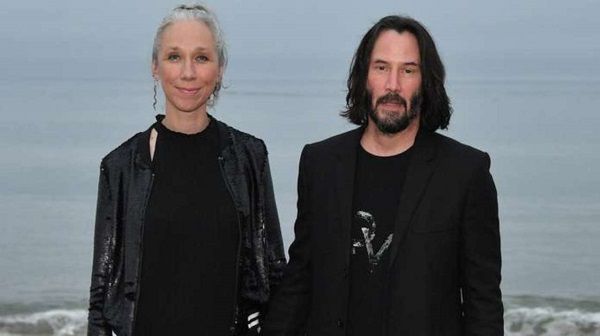 In a similar manner, the happy duo looked joyful when they left a sushi bar in Los Angeles. They were arm in arm leaving the Sunset Boulevard.
Past Relationships of Keanu Reeves
Into the bargain, Keanu has been in several relationships. However, there are no clear details about how close he was with his other relationships. During the 80s, the charming celebrity dated Schoelen.
Additionally, the movie star was together with Jennifer Syme for the 90s duration. Jennifer Syme is also a famous actress who worked with David Lynch. The then couple almost had a baby together in 1999. They also had their baby named Ava as well. Unfortunately, the baby died after being born at eight months.
Sadly, Syme also expired when she drove her 1999 Jeep Grand Cherokee into the row of parked cars in Los Angeles. It was very sorrowful that she was only 28-years-old.
A Short Bio on Keanu Reeves
Keanu Reeves was born on the 2nd of September 1964. His birthplace is in Beirut, London. Nonetheless, he was raised in Toronto, Canada. Reeves' mother worked in entertainment as a performer, later a costume designer. Because of his parent's separation, he moved with his mother and sister to New York. Latterly, they shifted to Toronto.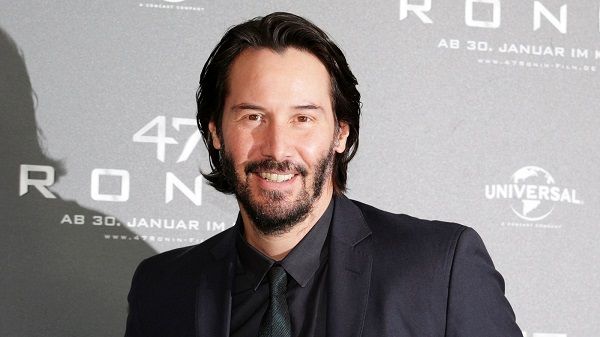 On the other hand, he was able to gain fame when he performed in River's Edge. Consecutively, he had superhits in his roles in comedy Bill & Ted's Excellent Adventure and its sequel, Bill & Ted's Bogus Journey. To clarify, the directorial debut of Reeves was in 2013 with Man of Tai Chi as a director. More bio…
A Short Bio on Alexandra Grant
Alexandra Grant is an artist based in Los Angeles. She was born in 1973. Currently, she around 45 to 46 years old. Professionally, she uses language and exchanges with writers as a source for imagery in drawing, sculpture, painting, and also a video as well.
Also, read about 2019 Love Island winner Amber Gill talks about her relationships, ex-boyfriends, friends, death threats, and social media trolls!
Reference: (dailymail, yahoo, thesun)