Red Hot Chili Peppers' Flea is expecting his first baby with wife Melody Ehsani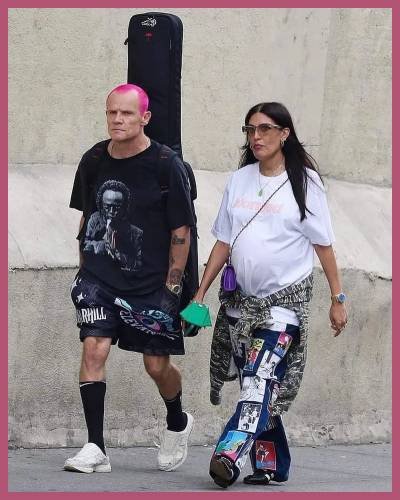 Flea, a musician is expecting a first child with his wife Melody Ehsani
The unborn child will be her first and Flea's third as he has two children from his previous relationship
Melody is the global creative director for Women's Foot Locker
---
Flea, 59, and his wife Melody Ehsani is expanding family member!
The couple is all set to welcome their first baby together. Flea, on the other hand, is already a father of two, and his unborn child will be his third
On Friday, the Red Hot Chili Peppers bassist went on a family outing with his expectant wife. The duo dons colorful clothing while strolling through Manhattan's SoHo neighborhood.
He had pink hair and was dressed in basketball shorts and a black graphic T-shirt with the emblem of the psychedelic band 13th Floor Elevators.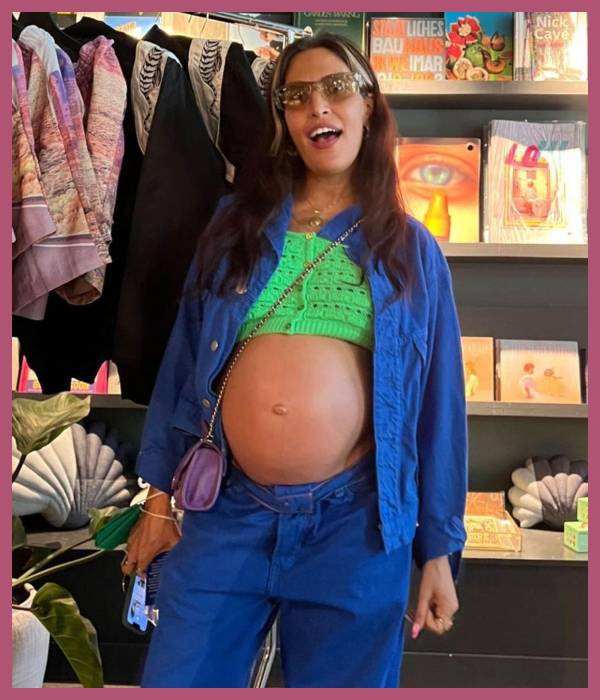 Similarly, he completed the appearance with black gym socks, white laceless sneakers, and a gold watch.
Besides, Flea carried a black guitar case on his back.
Pregnant mama Ehsani, on the other hand, is wearing an oversized white Frank Ocean T-shirt with the word "Blonded" in pink.
Also read "Holby City star Camilla Arfwedson is Pregnant with Her First Child"
She wore a camouflage shirt around her waist and flared denim jeans with multicolored patchwork and drawn images.
The clothing designer finished the look with clear tan sunglasses, gold jewelry, and black leather shoes with white stripes, as well as a leather purple cross-body handbag on a gold chain.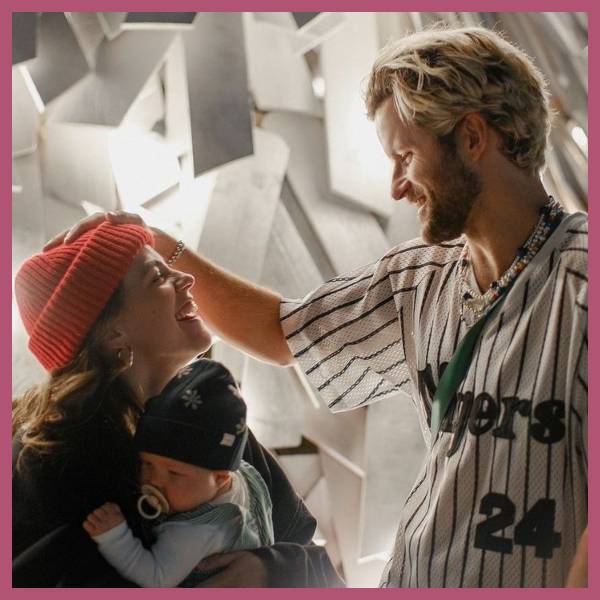 Pregnancy announcement
Melody Ehsani debuted her baby bump on Instagram last month as she announced the pregnancy.
She posted a series of photos, including mirror selfies showing off her little baby belly. Similarly, she simply captioned the post,
"I've put on a couple pounds,"
Their child will be her first and Flea's third, since he already has a daughter Clara, 33, with ex-wife Loesha Zeviar and 16-year-old son Sunny Bebop with Frankie Rayder.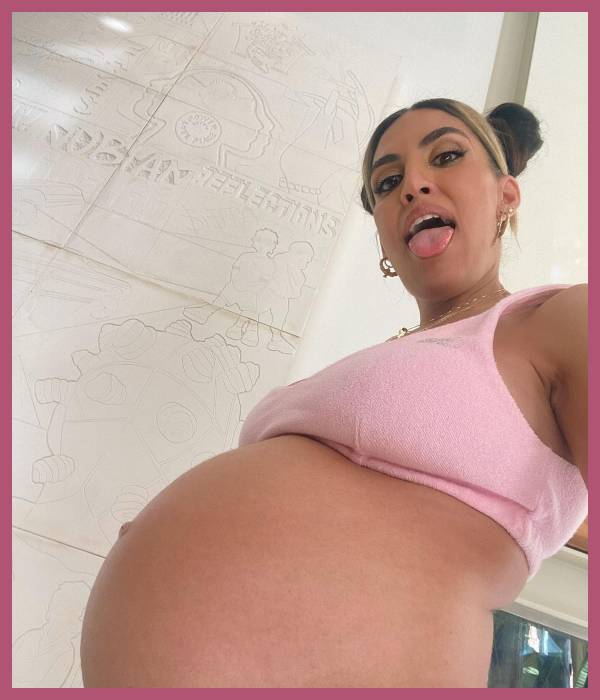 Flea and Ehsani married in October 2019. He introduced his wife to the public via Instagram writing a sweet caption,
"My life has changed forever, and I am eternally humble and grateful. The person who sees all of me and knows who I am. My wife @melodyehsani,"
Melody is an entrepreneur, designer, and businesswoman. She is the global creative director for Women's Foot Locker.
Also read "Late Football player Spencer Webb's girlfriend Kelly Kay is Pregnant! Who is the father?"