Is Rege-Jean Page dating Phoebe Dynevor? 4 interesting facts on Rege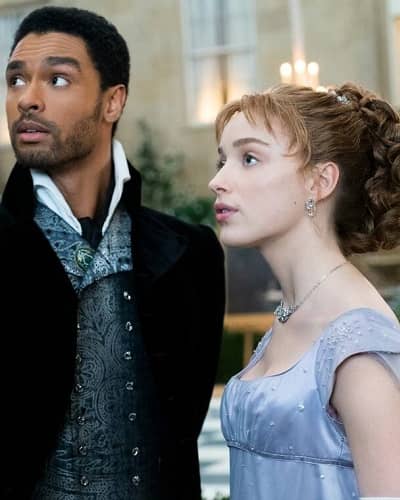 Rege-Jean Page has been rumored to be dating his Bridgerton costar Phoebe Dynevor.
On 9th January 2021, in an interview with Access Hollywood, he talked about his romance rumors.
Fans have seen the spark between them and he credits the scripts for it.
---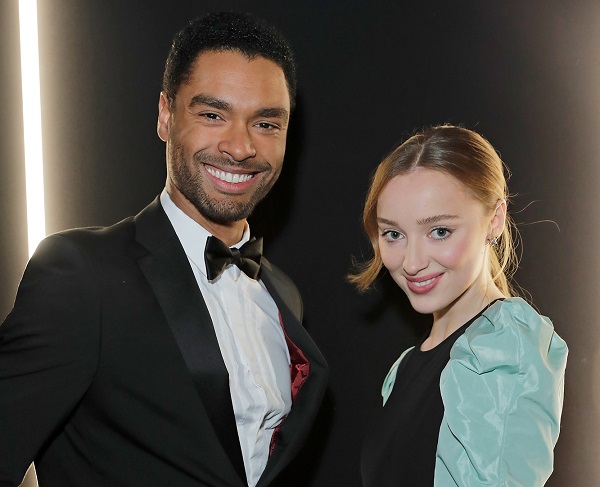 The interviewer Kit Hoover joked that the two were actually dating but the fact is they live in completely different locations. He said,
"I think that everything you need to know is on camera. The sparky words, scripts and material are more than enough."
Phoebe also discussed their on-screen intimacy in an interview with Grazia UK. She said that their steamy scenes were fun to shoot. She revealed,
"I've done sex scenes before that I can't believe I did. It was only five or six years ago, but it would not be allowed now."
The two are dating as both denied the rumors.
Also read Fans not happy with TikTok star Ava Louise after she started the rumor of Kanye West dating Jeffrey star! Is Kim Kardashian suing Ava Louise?
4 interesting facts on Rege-Jean Page
1) Grew up in Zimbabwe
Rege-Jean Page was born in Harare which is the capital of Zimbabwe. His parents were nurses and preachers. Being born to a mixed-race couple, he grew up in diverse cultures. Being born with diverse culture impacted his childhood. He called himself a 'walking political statement'.
He said,
"Zimbabwe was still a relatively young country when I was living there, and its post-apartheid society was only newly formed. Being a mixed-race child in that environment means that you have to think about crafting your own identity and you question why you belong in that world."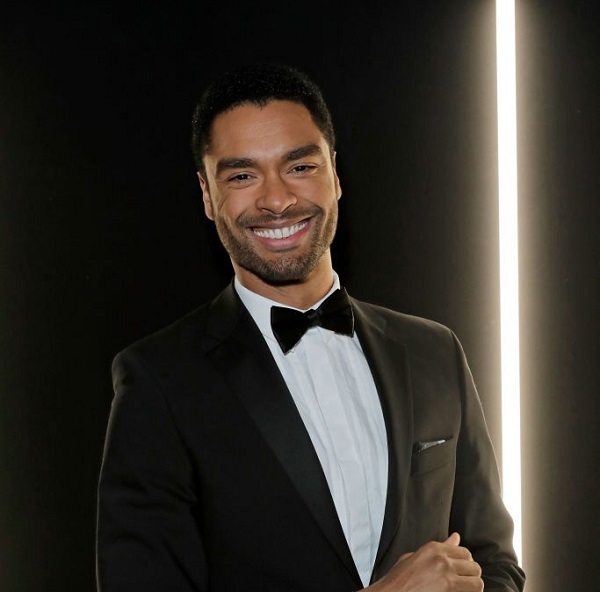 2) Punk band
Rege-Jean Page moved to north London with his family when he was 14 years old. He and his brother formed a punk band. They used to write and play guitar music. Similarly, they had colored their head and used to scream at people. He felt very comfortable when he could scream at people and be different.
Being in a punk band helped him with a career path.
3) Single but romantic
Rege-Jean Page is currently single. There are rumors about him dating Phoebe Dynevor due to their on-screen romance. But he is romantically porn and a huge fan of romance as a concept. Page thinks that romance is a necessary thing in the world. Talking about Bridgerton he said that love is an evolving thing.
Also read Who is Lia Smith? Know about her married life with Justin Bartha, 8 quick facts about Lia, net worth, biography
4) Primary roles
Rege attended the Drama Centre London after two years of auditioning. From there he learned how to be light about his work while being serious. He played the role of a lawyer in For the People which ran for almost two seasons on ABC.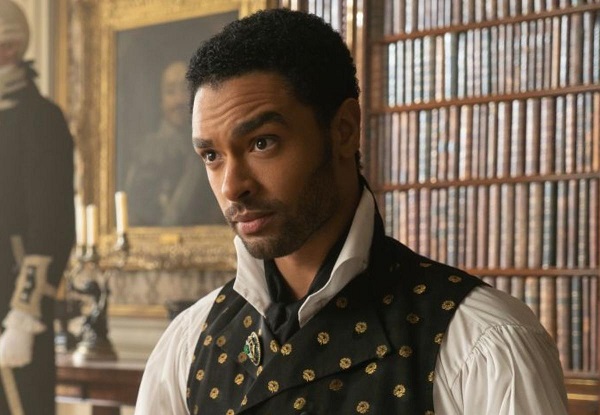 Similarly, he appeared in British TV shows like Waterloo Road, Casualty, and Fresh Meat. He made his TV debut through the 1977 miniseries remake Roots. Rege is playing the lead role of Simon Basset in the 2020 TV series Bridgerton.