Relationship, affair, divorce and inside story of Jason Kidd, a well-known retired professional basketball and a head coach!
Jason Kidd Relationship and Divorce
Firstly, Jason Kidd married Joumana Kidd in the year of 1997. They had a happy married life in the beginning but as the time passed by their happy married life moved to a rocky path. They used to often argue and fight with each other.
In January 2001, Kidd was arrested and pleaded guilty to a domestic abuse charge for assaulting his wife and ordered to attend an anger management classes for six months. He did attend the classes for six months but the outcome was still same.
In the year of 2007, Jason filed a divorce claiming that his wife Joumana was emotionally unstable.
On 15 February 2007, Joumana Kidd filed a divorce claiming that Kidd broke her rib and damaged her hearing by smashing her head into the console of a car.
Kidd has three children with Joumana; Trey Jason and twins Miah and Jazelle who Joumana raised as a single mom.
Trey Jason was born on 12 October 1998 and twins Miah and Jazelle were born on 26 September 2002.
She told Metropolis Nights Magazine that,
"People that 'I never would have thought abandoned me and the kids. I kept thinking everyone was going to be in one room and jump out and say, 'Surprise! We were just kidding."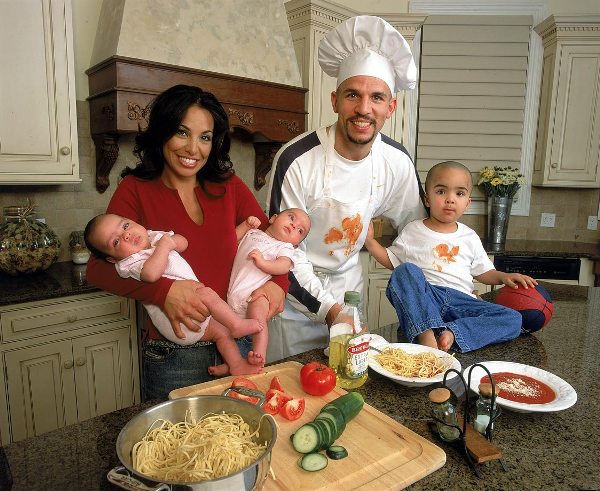 Afterwards, Jason Kidd had an encounter with May Andersen in 2008. He was with Toni Braxton in 1996.
Joumana was in a relationship with Tyler Evans and Jeremy Shockey.
Jason Kidd married formal model PorschlaColeman. The couple got into a married relationship on 10 September 2011. They have been blessed with two children.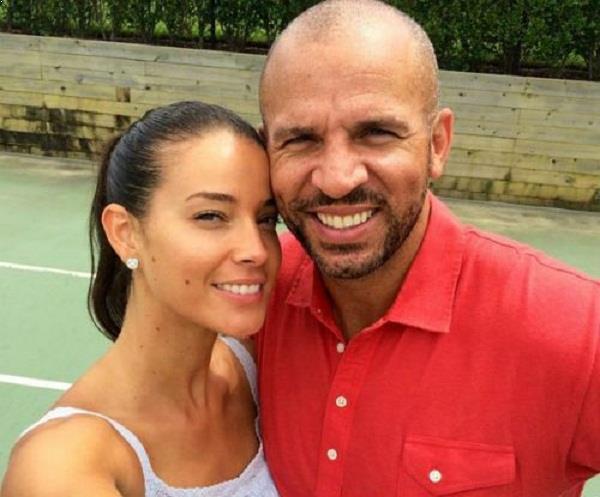 You may also like to read Are basketball player Kyle Kuzma and actress Vanessa dating?
How Jason Kidd started his career?
Jason Kidd came to fame when he got selected by Dallas Mavericks in the first round of 1994 NBA draft. In his career, he played for teams like Dallas Mavericks, Phoenix Suns, New Jersey Nets, and New York Knicks.
He retired from playing basket and became head coach of Brooklyn Nets on 12 June 2013. Then he moved to Milwaukee Bucks in 2014 and stayed in team coaching.
Throughout his career, he has been successful to make his net worth estimated to be $73 million living a luxurious lifestyle.
Also read Chanté Moore is accused of using illegal money to fund her career
Short bio on Jason Kidd
Tall and handsome Jason Kidd is a well-known retired American basketball player who has been playing basketball since his high school. He is a ten-time NBA All-Star, five-time All-NBA First Team member, and nine-time NBA All-Defensive Team member. Kidd left playing basketball in 2013 and became a head coach since then. He is the current head coach of Milwaukee Bucks. More bio…