Here's a Full Relationship Timeline of Former Ellen Show's DJ Stephen Boss and his Wife Allison Holker!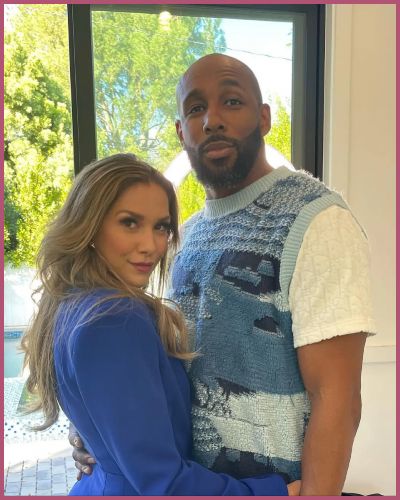 Allison Holker is mourning the death of her husband Stephen Boss who committed suicide on Tuesday.
Holker and Boss celebrated their 9th wedding anniversary just days before his death.
The couple share three children together and were planning to expand their family.
---
Allison Holker and Stephen Boss's love story started on a dancing show
Allison Holker is devastated by the loss of her husband Stephen Boss whom she met on the dancing show So You Think You Can Dance.
The couple who first met on the dancing show was married for 9 long years before Boss killed himself on December 13. He was 40.
The dancers first met in 2010 during the seventh season of SYTYCD. It was Allison who made the first move but Boss didn't even realize his future wife was flirting with him.
In a 2012 interview, Boss admitted,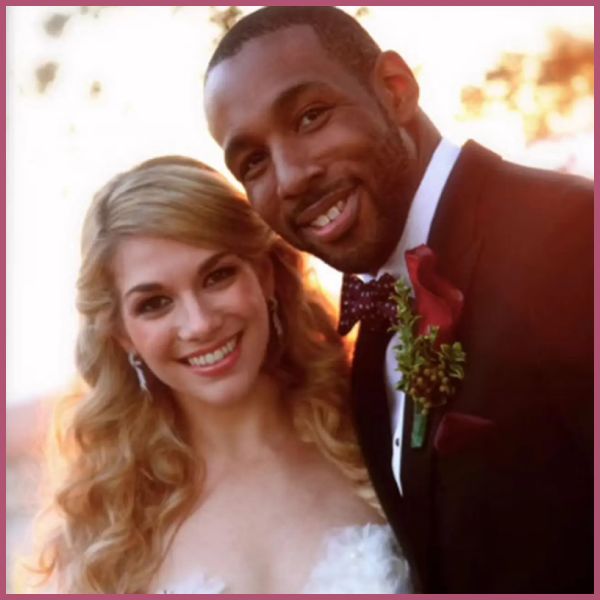 "She says she made the first move,"

"I was completely oblivious to it. I'm really thickheaded."
Holker also revealed how she felt when she first saw him and said,
 "From the first week of 'SYTYCD' as All-Stars, I thought he was the cutest guy ever. His personality was so fun."
After being together for three years, the lovebirds married on December 10, 2013. They danced to Adele's One and Only as a married couple.
The newlyweds also surprised their guests by dancing to Justin Bieber's Somebody to Love.
Noting the importance of dance in their relationship, they said,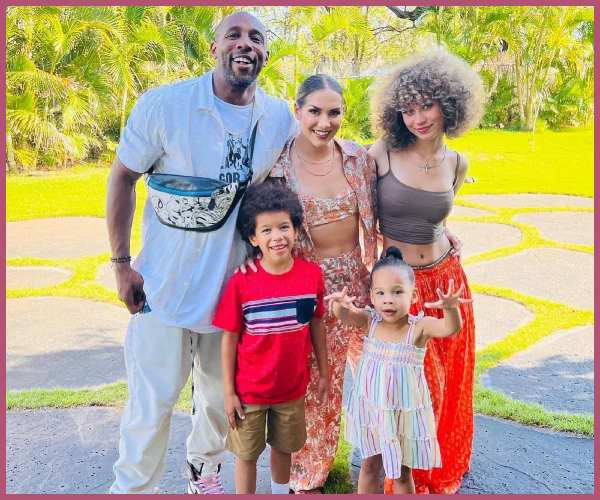 "We always end up smiling and laughing with each other [while dancing],"

"No matter what's happening in the day, we know we can check in with each other and dance and it kind of makes everything go away, and it's so much better."
Holker was already a mom of one with an ex in 2008. Her daughter Weslie Renae was later adopted by Boss.
Then in March 2016, the couple welcomed their first child together, a baby boy named Maddox.
After giving  birth to the  son, Holker wrote on Instagram,
"Our MADDOX is like the beginning of all things – wonder, hope, and a dream of possibilities,"
Almost four years later after Maddox's birth,  the couple welcomed their second child, a daughter named Zaia.
Their marriage seemed a blissful one but like every other marriage, the couple also saw lots of ups and downs, especially during the COVID  time.
But the couple said they remained together and the tough time made their relationship even stronger.
Also, Read What? Jason David Frank committed suicide confirmed by his wife Tammie Frank
Boss committed suicide just three days after their 9th wedding anniversary
On December 10th,  the couple celebrated their 9th wedding anniversary and both took to their respective social media accounts to mark the major milestone.
Holker gushed about her  hubby,
"It's our 9th anniversary!! I couldn't be more grateful to celebrate this perfect magical day!!!"

Saying YES to @sir_twitch_alot has been one of the best decisions I have ever made in my life!! I feel so blessed and loved!!"

"I love you baby and I will never take you or OUR love for granted! I LOVE YOU #happyanniversary#bosswedding2013."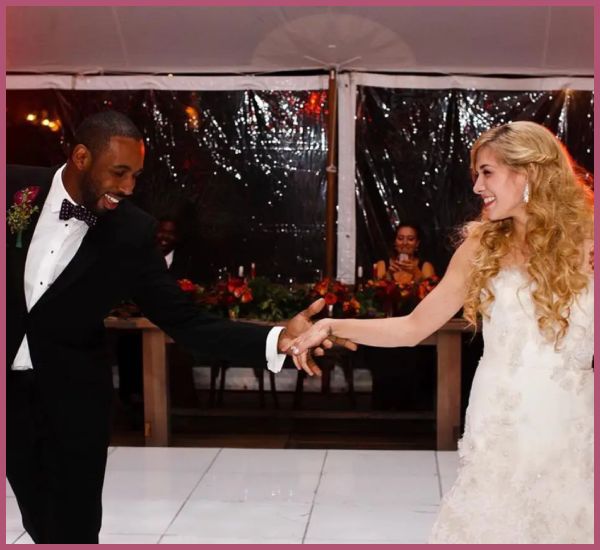 Boss, a former DJ also wrote  on his Instagram account,
"Happy anniversary my love @allisonholker#9years ❤️❤️❤️❤️❤️❤️❤️❤️❤️."
After the news of Boss's death came out in public, Allison was heartbroken.  She paid tribute to her late husband who was battling mental illness.
She wrote,
"To say he left a legacy would be an understatement, and his positive impact will continue to be felt,"

"I am certain there won't be a day that goes by that we won't honor his memory. We ask for privacy during this difficult time for myself and especially for our three children."
Allison concluded her post  with  an emotional message to her late husband,
"Stephen, we love you, we miss you, and I will always save the last dance for you."
Also, Read Former Ellen DeGeneres Show DJ, Stephen tWitch Boss Passed Away at 40!