#Relationship Goals! Goldie Hawn, Kurt Russell got the Hollywood Walk of fame at the same time and wedding-like Walk of Fame ceremony!! It's the cutest thing, Don't miss out!
Couple Goals! American actress, Goldie Hawn, and actor, Kurt Russell got the chance to walk in the red carpet as their Hollywood Walk of Fame together. The couple looked so adorable and they also had some fun moments on the red carpet. See what happened!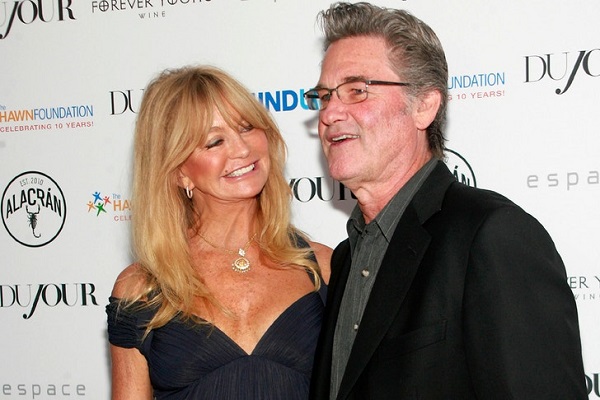 Goldie and Kurt-Hollywood Walk of Fame
The couple Hawn and Kurt are married for 42 years as the couple tied the knot on 3rd July 1976. They have completed silver jubilee in the entertainment field. Hence, they were honored with neighboring stars on the Hollywood Walk of Fame in a special joint ceremony.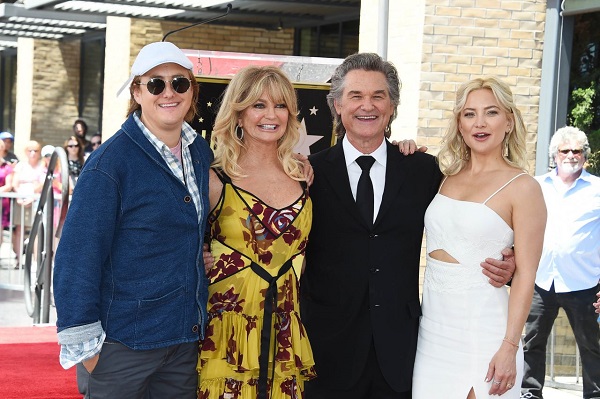 Goldie shared a kiss on the podium. Reese Witherspoon and Quentin Tarantino, and their daughter, Kate Hudson joined them.
Hawn said,
"Can we just get married? We've never had a celebration like this before. Thank you to my beautiful daughter and my other beautiful daughter. This means more to me as I start reflecting on things. I was a dancer and I carried my dancing shoes up here looking for an agent. I couldn't find an agent, I found a fabulous dentist but I couldn't find an agent."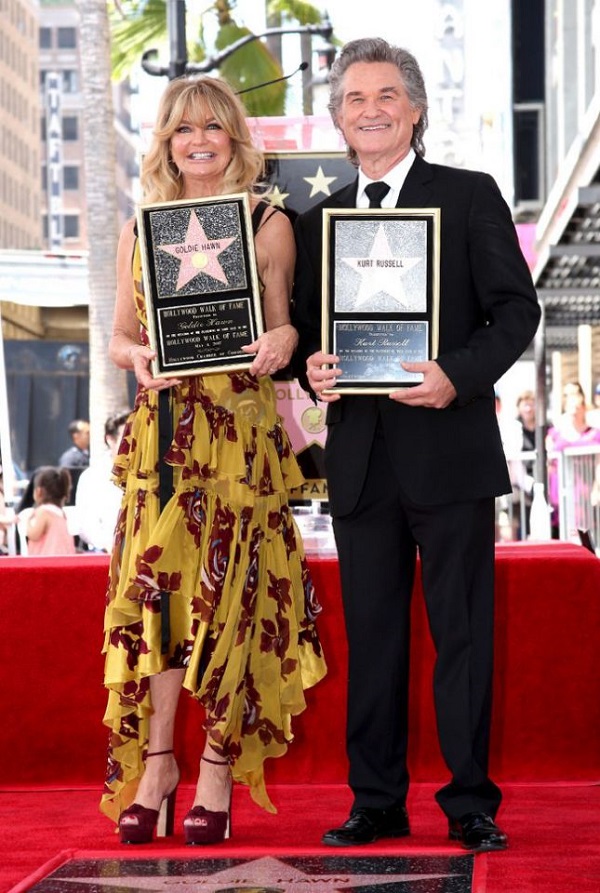 She added,
"That star is part of 'yes.' I really went through something then because I didn't know what it meant to be a star when people didn't know who I was. I didn't get my white picket fence but I got a beautiful house. I said yes to Kurt Russell. I said yes to Bill Hudson, and without Bill, I wouldn't have had Katie and Oliver. I wish my mom and my dad could see me."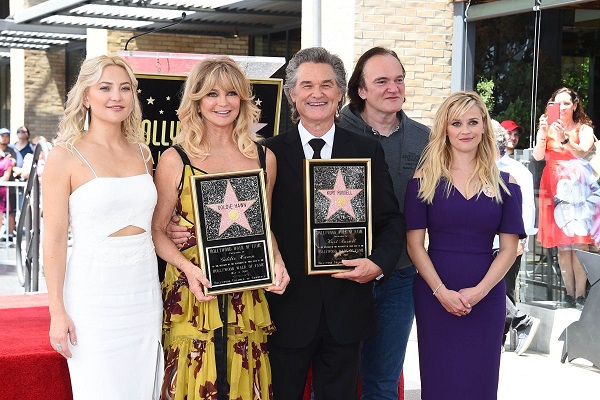 Kurt said,
"I owe a special debt of appreciation to my family. Thanks to my kids Boston, Oliver, Kate, and Wyatt. Any father would be blessed to be gifted with the lifetime you have brought me. Goldie to you, I owe my wonderful life. Simply put Goldie, I cherish you. All of the stars in the sky or the boulevard don't hold a candle to that. There's no one else I'd rather be next to than Goldie Hawn."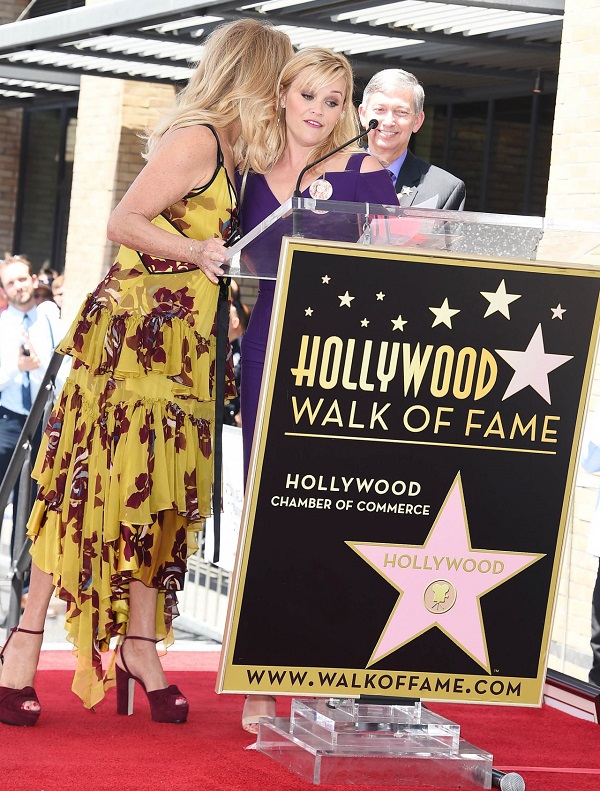 Goldie was so happy to receive the award. Her happiness extended when she was joined by her friends and family members. She said,
"I was slotted in to talk about my mother, but I have two parents and they're both here. I always thought I'd be talking about them at a wedding or something. But since a wedding doesn't seem to be in our near future, this seems to be my only opportunity."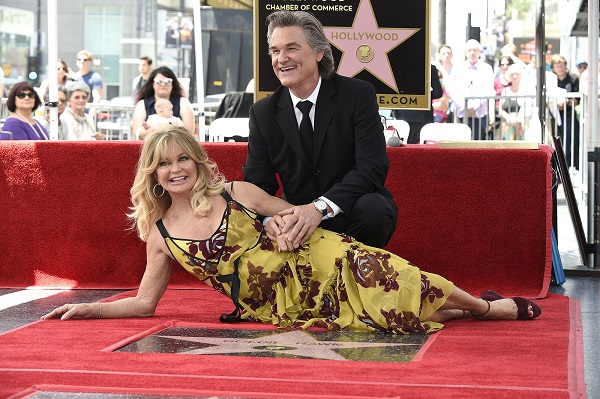 She continued,
"Their philosophy is family first. As their child, what really stands out is [that] somehow in their phenomenal careers, they've maintained normalcy with all of their children. They never hid away their love for making movies. For me and my brother [Oliver], we grew up with artists. These shining stars standing next to me, their real legacy is what they've instilled in us kids."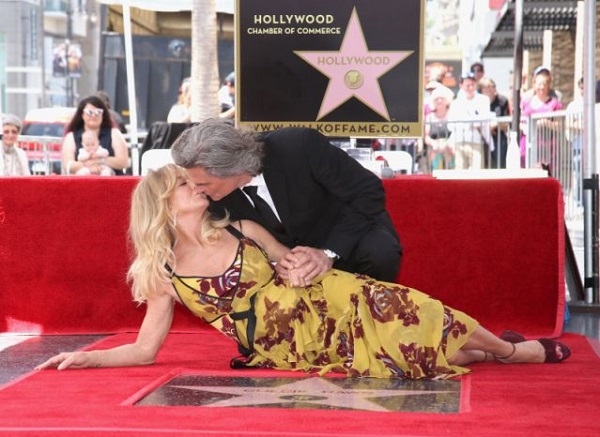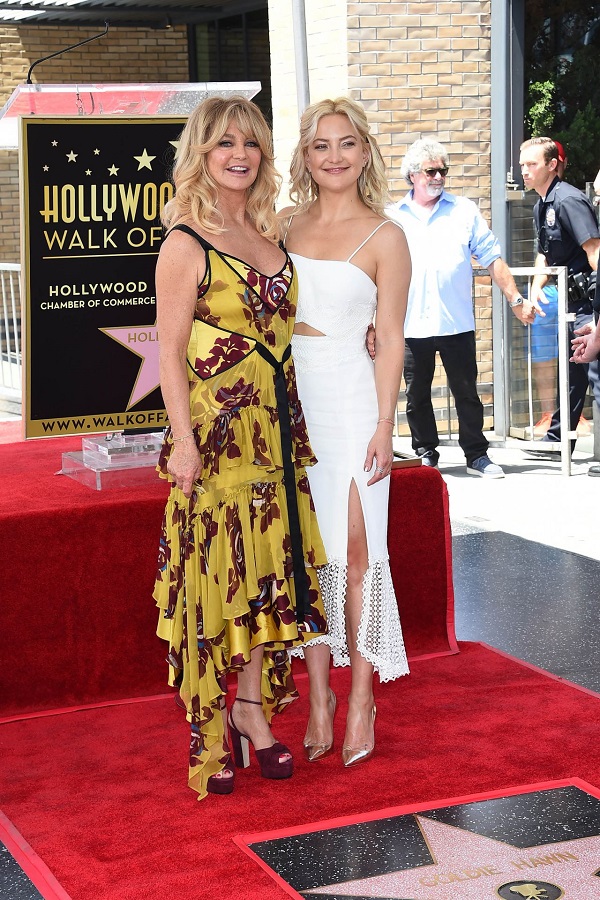 Short bio on Goldie Hawn
DC-born Goldie Hawn is an Academy and Golden Globe winner in a category of supporting actress for her prominent acting in American comedy film 'Cactus Flower' made her name unforgettable in the Hollywood. American actress, director, producer and occasional singer are some of the titles she is best known for.
Often known as a bankable actor for more than 25 years, beautiful and elegant actress Goldie gained her fame on television after being cast in series 'Rowan & Martin's Laugh-In'. More bio…