Relationship Goals!! Jessica Biel Describes Her Astounding Relationship With Her Husband Justin Timberlake; Says 'This Is Why My Marriage to Justin Timberlake Works'
Jessica Biel and Justin Timberlake gives is the serious relationship. Together for the years with the same glimpse and love, this is something we all search in the relationship. They reportedly started dating in January 2007. They revealed they love life to all of their fans and followers just after singer split from actress Cameron Diaz. And since then the couple is sharing a happy and healthy relationship with each other. In addition, every time, they step outside together, they both look so much in love with each other. Meanwhile, Justin and Jessica, the hot couple of the town has opened up about their decades of relationship explaining their chemistry together. So, let's find out more about them here: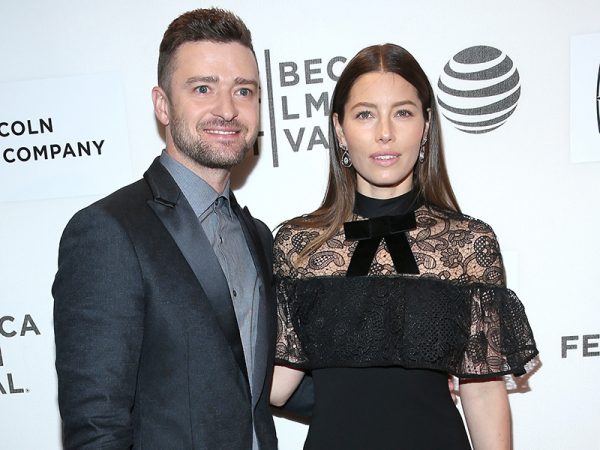 Jessica Biel explains her relationship with her husband Justin Timberlake 
Recently, Jessica Biel explained how her relationship works with her husband Justin. Talking to the Marie Carie for the new cover story, she opened up about her relationship. She explained:
"We have similar values; we believe in loyalty, honesty. We like to have fun. We like a lot of the same things. Also, in the business, we're all very career-oriented, and you have to be a little selfish. I understand that about my peers — about being focused and driven — and if you can find that and someone who shares the same values as you, it's like: Score!"
One of the points for the happy relationship is you should have something in common. And in the case of this couple, they have plenty of things in common. Justin started his career at his very young age appearing on the TV shows Star Search and The All-New Mickey Mouse Club before joining the boy band 'NSync. Meanwhile, Jessica stepped in her career by appearing on  7th Heaven as a teenager.
In between her talk she also mentioned her experience regarding her early step in the industry. So, she explained her experience saying:
"My Hollywood experience as a young person was never one of those True Hollywood stories where I was left alone to my own devices with no parental supervision. "There was always somebody with me."
Alongside her career, Jessica is also busy with their 2-year-old son, Silas. Moreover, she described her motherhood saying:
 "You think you're a selfless person, and then you realize you're not," 
Followingly, she stated:
"These little people come around, and they require so much, and your schedule is really not your own, nor is it important anymore, and it's very clear that it's your life now revolving around this dude. I'm not that person who feels like, 'Oh, my whole life changes for my kid,' but it does."
More About Justin Timberlake
Justin Timberlake is an American Singer, Actor, and Businessman. He achieved early fame when he appeared as a contestant at "Star search" and went to Disney Channel television series (The Mickey Mouse Club). He met future band mate, JC Chasez. Justin Timberlake became famous in the 1990s as the lead of singer and youngest member of the boy band name "N Sync". More Bio…
More About Jessica Biel 
Jessica Biel is an American actress who is immensely popular for her work as an actress in 2003 film 'The Texas Chainsaw Massacre' whereby, she portrayed the role of Erin Hardesty. She is currently working for her role of Lisa in the 2017 film 'Shock and Awe'. More Bio…