Relationship Of Holly Madison With Kendra Wilkinson And Bridget Marquardt Explained!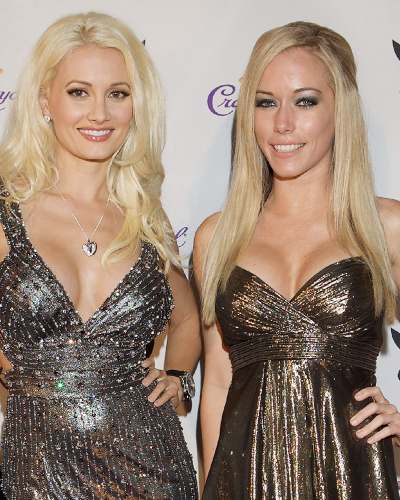 Holly Madison recently spoke about her relationship status with Kendra Wilkinson and Bridget Marquardt.
The famous model has always spoken about her past in the media.
It has been 10 years since Girls Next Door aired on television.
---
After almost a decade of the show, Madison opened up about her relationship with Kendra and Bridget.
Find out where she stands in the relationship with her former co-stars.
Holly's relationship with Kendra and Bridget
No doubt, people are still interested in the complicated relationship of Holly with Kendra and Bridget. On the recent episode of Call Her Daddy episode, the host talked about her relationship with her co-stars. But the answer from the model can be surprising to many of her fans.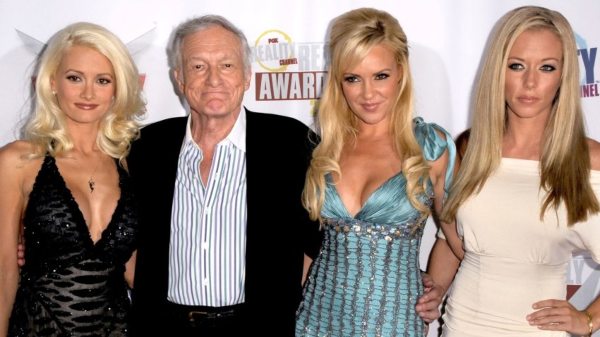 The model stated:
"Bridget and I have always been close. We've always been friends since day one. She is [the sweetest]." 
Furthermore, she simply replied she does not have a relationship with Kendra. Though the pair has a long history, Holly does not like to talk about Kendra in interviews.
However, after a long time in a candid conversation, she shared some of the stories from the group. She also talked about her troubled past relationship and tension. Moreover, she also stated Wilkinson allegedly lied about moving in with Hefner before sleeping with him.
She further mentioned:
"I had to sleep with him first. I'm not trying to slut-shame anybody or anything but nobody ever got asked to move in unless they had slept with him."
Kendra's reply to the comment of Holly Madison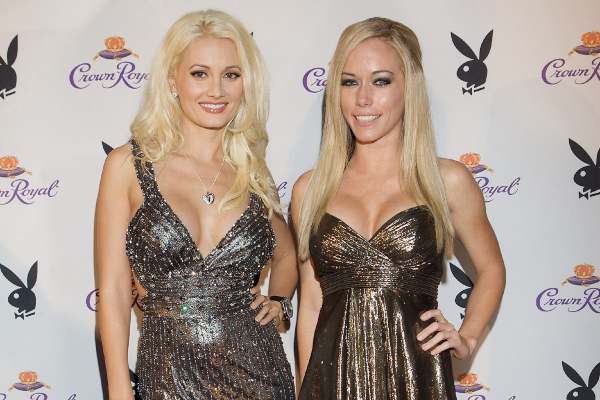 After Madison's comment, Kendra replied to the comment through her social media. She shared an E! online's article on her story with the caption "Dude… it's 2021."
Moreover, she also explained her point saying:
"Times have changed. I forgive and have kids to love and focus on."
Meanwhile, the model also explained her sexual relationship with Hefner in Wednesday's podcast. She also said it was "boring" and "basic" and said she is glad she did not get pregnant.
Furthermore, she also explained her statement saying:
"I knew it was because of him. I was healthy. He was just too old. When I had first gotten into that situation and something happened in my mind that first night I had sex where I felt like, 'Ok I did that. I like breached my own boundaries and I wasn't comfortable with it. Now I have to make this situation into something.' I almost locked myself into this box."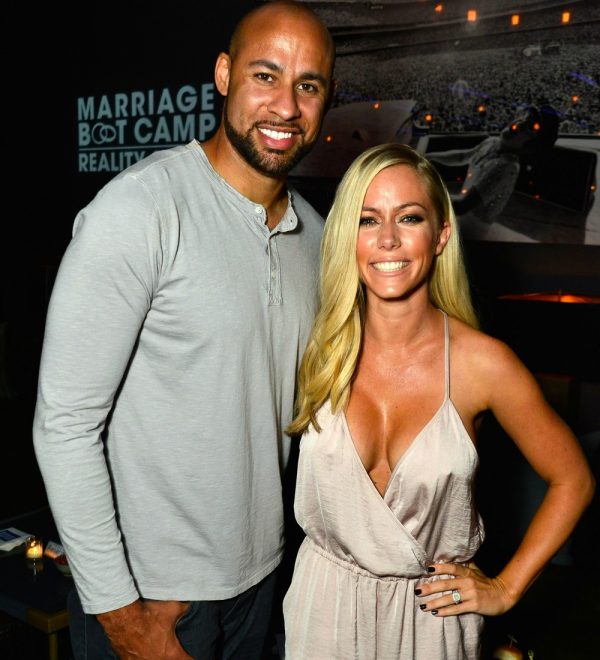 After ending her relationship with her former costar, Hefner, Madison started dating Criss Angel. At the time, the model said though Angel was 10 years older than him, he is still closer to her age than Hefner.
More About Holly Madison
Holly Madison is a model, showgirl, television personality, and New York Times best-selling author. Her own series Holly's world has 8.1 ratings out of 10 on TV.com. Madison is also famous for her role in the E! hit reality TV show, The Girl Next Door. See more bio…